The days of being bugged by iOS update requests may soon be over. Developers digging into the new iOS 12 beta have discovered an option labeled Automatic Updates, indicating that Apple will allow users to automatically install updates without user interaction in the next version of the company's mobile operating system.
The option can be found in iOS 12 by heading to Settings > General > Software Update. In iOS 11 and prior, users visiting this section of the Settings app have the option to only check for and install any available updates manually. In recent versions of iOS, the operating system will also prompt users when an update is available, allowing them to enter their passcode and have the update installed overnight. But the current implementation of this process still requires user action, both to accept the update as well as to accept any user agreements that accompany it.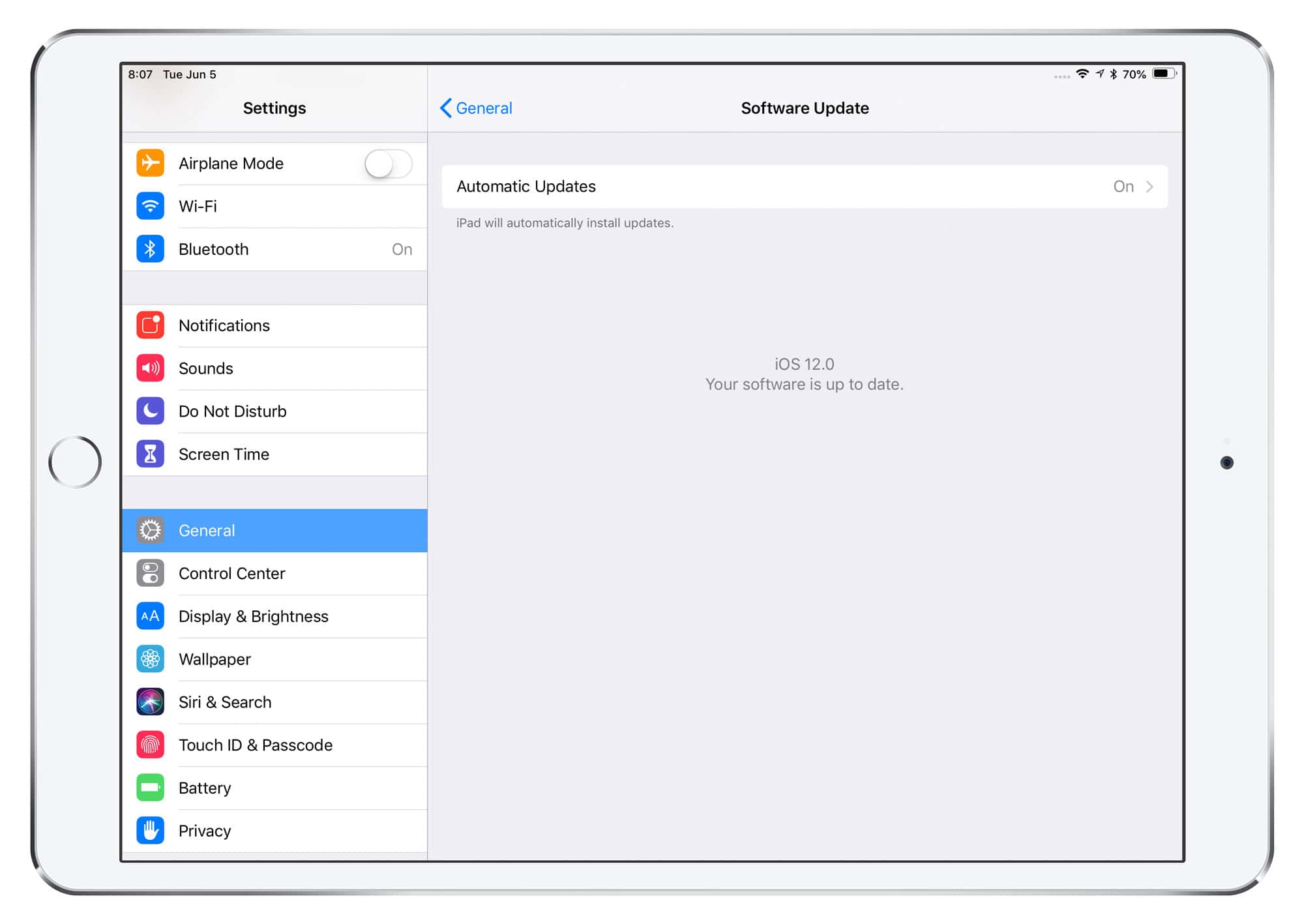 Contrast iOS with macOS, where users have long had the option to automatically install updates, and the concern for some is instead to disable this default feature. In the case of the Mac, when users have automatic updates enabled, the system will check for and download updates on its own, and then pick a time when the Mac is not in use to automatically install them, typically at night. It's important to note, too, that we're talking about system updates here, not application updates. Both macOS and iOS can currently install and update apps without user intervention.
Based on what we can see thus far in the iOS 12 beta, Apple intends for iOS users to have the same automatic update option that is available on the Mac. It's not yet clear how Apple will handle things like user agreements, but it's likely that automatic iOS updates will require that the device be connected to power, which is the same requirement Apple imposes for automatic updates on MacBooks.
The Danger of Automatic Updates for Your Phone
It's also not clear if Apple will enable this feature by default like it does for recent versions of macOS. It's one thing for your Mac to go offline for updates at night, but another thing for a user's phone, which may be necessary for emergency calls and critical application notifications, to suddenly be unavailable. It's likely that Apple wants to avoid a scenario where an iPhone user wakes up to their spouse having a heart attack, reaches for their bedside iPhone to call emergency services, and is instead greeted with the Apple update progress bar.
So while it won't be surprising if Apple makes automatic iOS updates an opt-in feature, making it available for those who understand the potential drawbacks is a good option to have. As for how it works in practice, we'll likely get more information as future developer betas roll out this summer.