The macOS Software Update feature will escape the Mac App Store in Mojave and move to a dedicated pane in System Preferences, according to information from developers who are already running the first beta of Apple's latest desktop operating system. The change somewhat mirrors the design of iOS, where application updates are presented in the App Store and iOS system updates are available within the Settings app.
The Mac's Software Update utility originally existed as a standalone app, providing system and security updates as well as updates for first party applications like iTunes. Starting in OS X Mountain Lion in 2012, Apple moved the Mac's software update features to the "Updates" tab of the Mac App Store, allowing users to update both their Store apps and system software in one interface.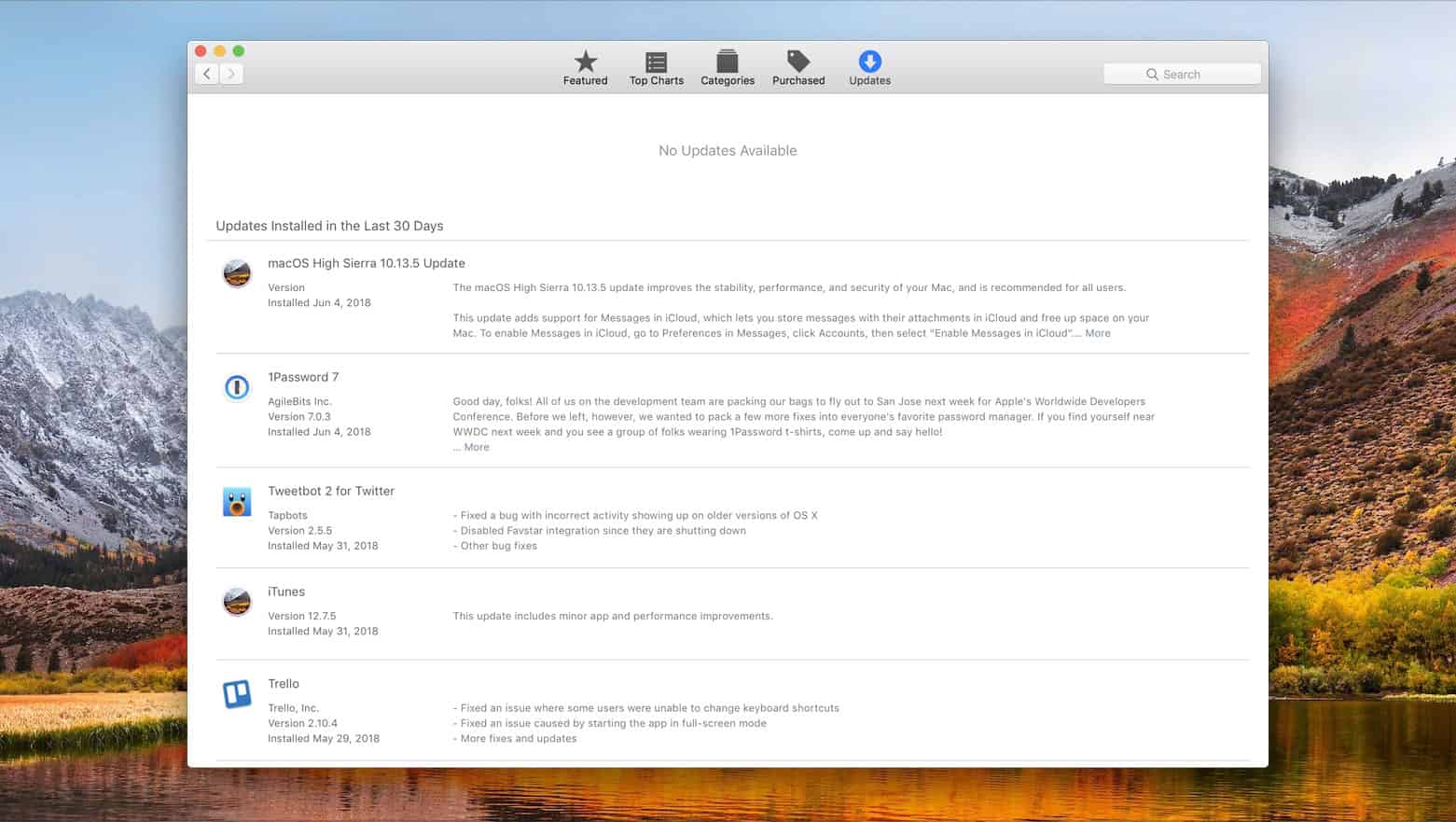 But that's all changing again with macOS Mojave. Apple this week unveiled a completely redesigned and iOS-inspired Mac App Store as part of the upcoming Mojave upgrade, and developers were quick to notice that this new store's "Updates" page only shows updates for apps themselves, just like in iOS.
For system updates and security patches, users will instead head over to System Preferences, where a new Software Update pane resides. Here, users have the option to install available updates manually or, via the Advanced menu, enable automatic feature and security updates. This is also the location where members of Apple's developer and public beta programs can remove their Mac from the pre-release update track.
In addition to keeping concepts consistent between macOS and iOS, the change also allows users who are primarily interested in system updates to avoid the Mac App Store completely. In its current state, the Mac App Store can be slow to check for and display available updates.
The final version of the redesigned store in Mojave may perform better, but this change gives users the flexibility to steer clear if desired. And for less technically savvy Mac users, configuring automatic system updates up front allows them to focus on their app updates without worrying about system changes and security patches.