Apple's new flagship store in Chicago is taking some online heat for the way its roof deals with ice and snow. Part of the area outside the store has been roped off to prevent injuries from falling ice and snow—something people say Apple should've considered in the building's design.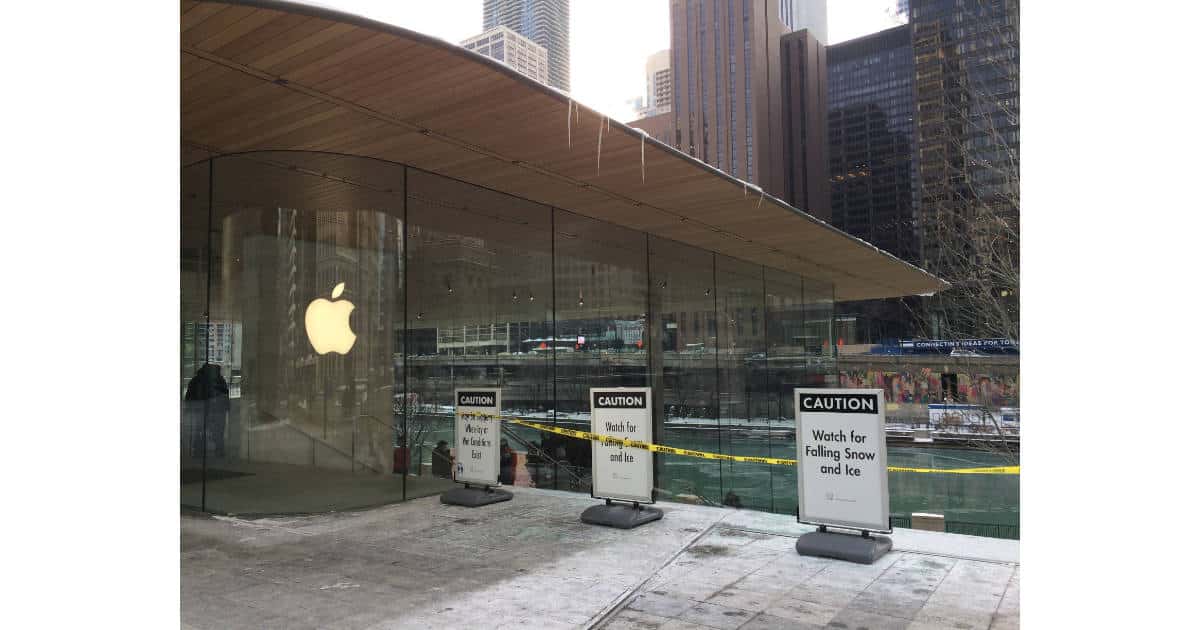 Photos of the store and its roped off outdoors community area first appeared on the Spudart blog. The blog notes there aren't any gutters to collect melting snow and ribs Apple for failing to account for Chicago's cold and snowy winters.
Living in Colorado I'm used to seeing blocked off areas outside buildings in the winter because of snow and ice hazards. It's just part of living in a climate where it snows.
Odds are the building's architectural team took Chicago winters into account and felt the design tradeoff was worth it. The city didn't seem to see it as a problem, either, because the design was approved and apparently there isn't a building code requiring gutters.
That said, Apple has a reputation for clever designs, so it would've been cool to see something included in the roof that mitigated potential falling snow and ice without detracting from the building's sleek lines. While this is just winter in the city, odds are someone is already working on their snowgate or iCEgate article now.