If you don't like Apple Music, iTunes, or just the iPhone music app, there's an alternative Music app for you. It's called Doppler, and it just got a big update.
[How to Use Apple Music and Radio Streaming in watchOS 4.1]
Alternative Music App Doppler
I find Doppler to be genuinely interesting. It can handle multiple file types like MP3, FLAC, MP4A, WAV, and others. You can edit song metadata, play music offline, share album information, and the player matches the album artwork.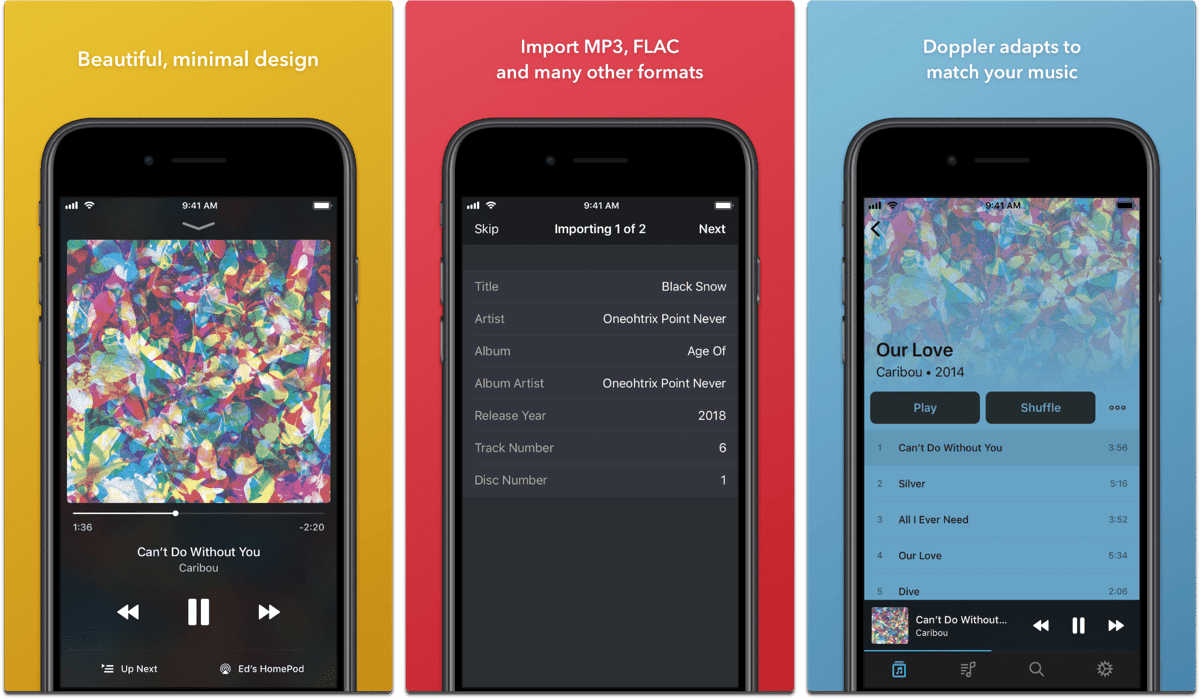 Plus, the new update lets you play music stored in iCloud Drive. It supports the iOS Files app, so you can play music without needing to rely on the built-in music app. However, you can still play your music from iTunes and Apple Music. It can also play music shared to your iPhone via AirDrop.
Doppler is US$2.99 on the App Store. I think it's worth it if you have file formats like FLAC, or if you just want an alternative music app to Apple's offering.