Apple's HomePod smart speaker will be available this Friday, February 9th, and the early reviews are in. The consensus is that it has great sound, but Siri voice control support is a little anemic.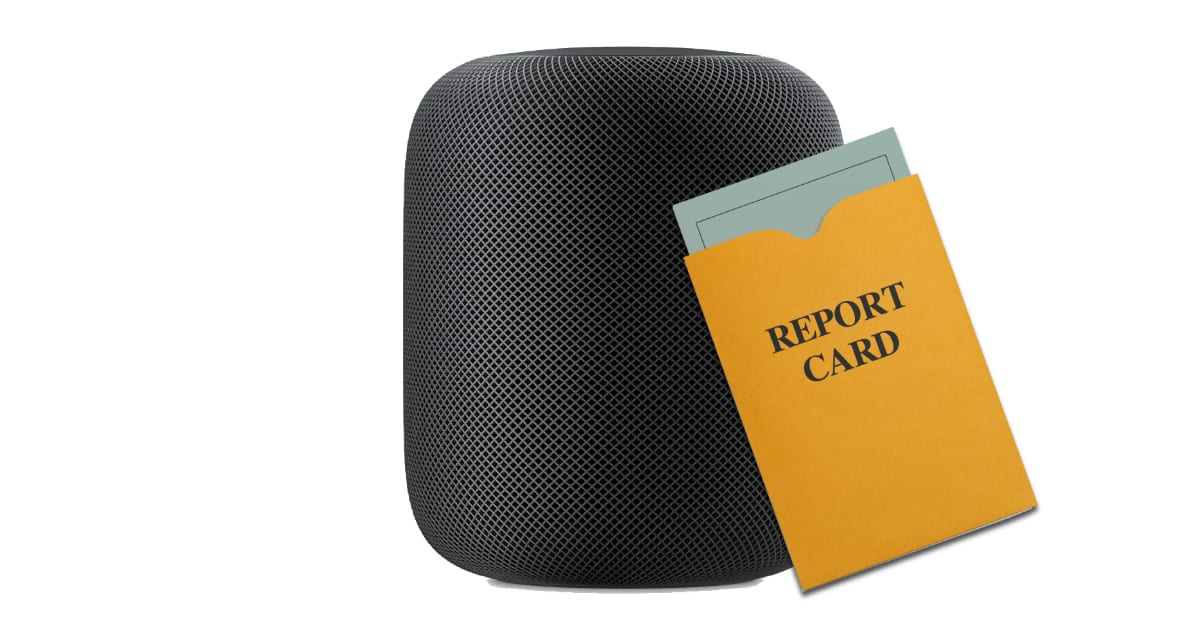 HomePod is Apple's first entry into the smart speaker market. It's 6.8-inches tall and 5.6-inches wide with seven tweeters, a woofer, and six far-field microphones built in. Those mics let the HomePod automatically adjust its sound for the best quality based on where it sits in a room. It's available in white or space gray and costs US$349.
The early reviewers are all impressed with HomePod's sound. Most say it's the best they've heard from this class of device and go so far as to say it sounds better than higher priced speakers.
They also agree that Siri feels limited compared to Amazon Echo and Google Home. Hopefully that will change over time.
What HiFi says the HomePod's audio is "weighty" and "authoritative," but the midtones are "muddled." That said, they were still very impressed overall. They say,
The HomePod has a good grasp of the intentions of a track. At no point in our test do we play a single track that was anything other than absolutely correct.
The Wall Street Journal loves HomePod, too, but wants to turn down the bass. Siri was able to answer questions, but wasn't nearly as good at parsing those queries as Amazon Alexa, or Google Voice Assistant. The WSJ's verdict:
It really comes down to what you want your speaker to do. If you want the smartest smart speaker, this isn't it. But if you prize music above everything else, the HomePod isn't a dumb choice.
For CNET, the sound quality was amazing, but Siri was a letdown. They called the audio quality "unflappable" regardless of what was playing. Their take on Siri:
Siri is behind Alexa and Google Assistant. Apple's voice AI can't tell jokes, play games or turn on an Apple TV—or your favorite Netflix show. It doesn't support making direct calls (you have to transfer it from your phone to the HomePod) or calendar appointments and forget about using it with Android devices.
The Verge loves HomePod's sound and calls it "best in class." The rigid limitation of supporting only Apple's own products, however, is an issue. They say,
While it's true that the HomePod sounds incredible—it sounds far better than any other speaker in its price range—it also demands that you live entirely inside Apple's ecosystem in a way that even Apple's other products do not.
TechCrunch was blown away by HomePod's audio quality, but was frustrated with Siri. Apple's voice assistant just doesn't hold its own next to Amazon Alexa and Google Assistant:
As a smart speaker, it offers best-in-class voice recognition, vastly outstripping the ability of other smart speakers to hear you trying to trigger a command at a distance or while music is playing, but its overall flexibility is stymied by the limited command sets that the Siri protocol offers.
And finally, The Independent is all about the sound and the setup process. In short, getting your HomePod up and running is drop-dead simple:
Anyone who's used Apple's AirPods wireless headphones knows that just bringing the headphones near to your iPhone is enough to connect the two. Here, when you first plug the speaker in, you hold an iPhone, iPad or iPod touch that's running the latest version of software (iOS 11.2.5) next to it and, well, that's it.