iFixit finished tearing down the mid-2018 13-inch Touch Bar MacBook Pro and along with the redesigned keyboard they found a higher capacity battery, a T2 chip, and no chance for user upgrades.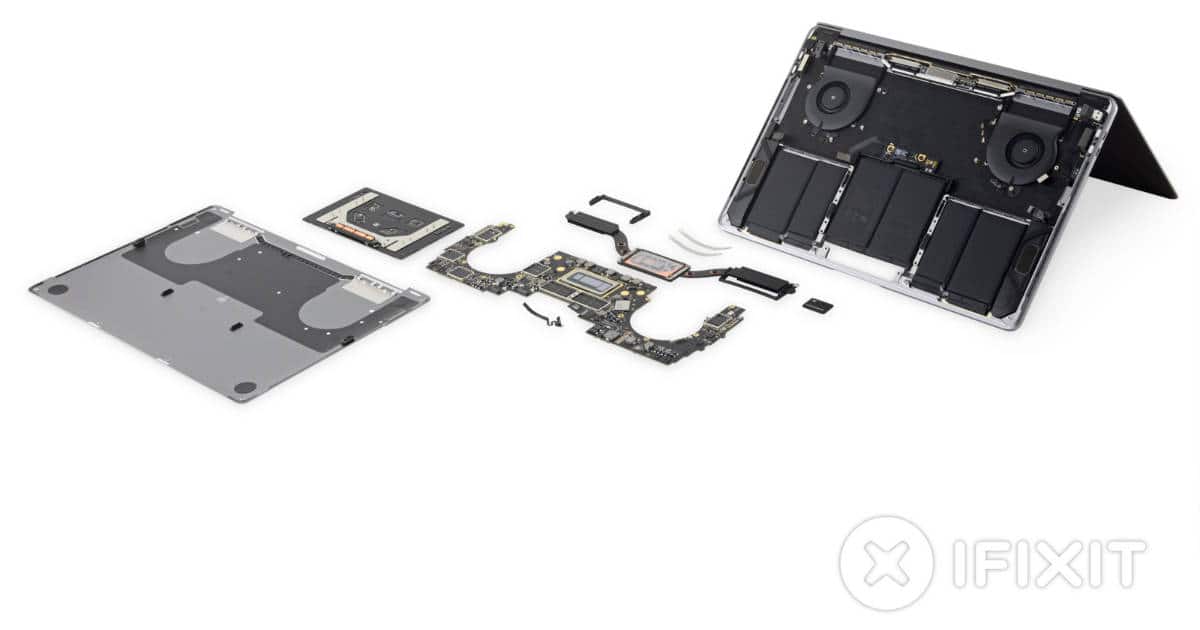 Apple said the keyboard was redesigned to be quieter. iFixit found silicone membranes between the key tops and butterfly switch mechanism, which could potentially help dust and other debris out.
iFixit noted the battery array has more power compared to the previous 13-inch MacBook Pro. The teardown team said,
At 58.0 Wh, this battery has gotten a significant boost over the 49.2 Wh unit we found in our original 13″ Touch Bar teardown. Turns out that extra 'oomph' comes from a slightly bigger battery—arrayed into six cells this time, instead of five. It's also heavier, weighing in at in at 232.7 g, versus the old battery's 196.7 g.
The new laptop doesn't weigh any more than the previous model, so Apple managed to shave the extra weight off in other places.
The T2 chip is an Apple-designed processor that made its first appearance in the iMac Pro. It packs in the SSD controller, image signal processor, audio controller, system mangement controller, Siri voice control, as well as the Secure Enclave.
If you're hoping to install upgrades or do your own repairs, think again. The RAM and SSD are soldered to the circuit board, and the keyboard, speakers, and battery are part of a single unit. In other words, there's nothing inside you can fix yourself.
Apple introduced new Touch Bar MacBook Pro models last week without any fanfare. The updated models sport new Intel quad-core and 6-core processors, more RAM, True Tone Retina displays, Bluetooth 5.0, and more. They're available in stores and on Apple's website now starting at $1799.