Apple TV 4K wasn't spared from iFixit's dissection ritual, and inside they found a big fan to help keep its electronic guts cool. Apple TV 4K is Apple's fifth generation streaming entertainment box and it's the first to support 4K and HDR video content.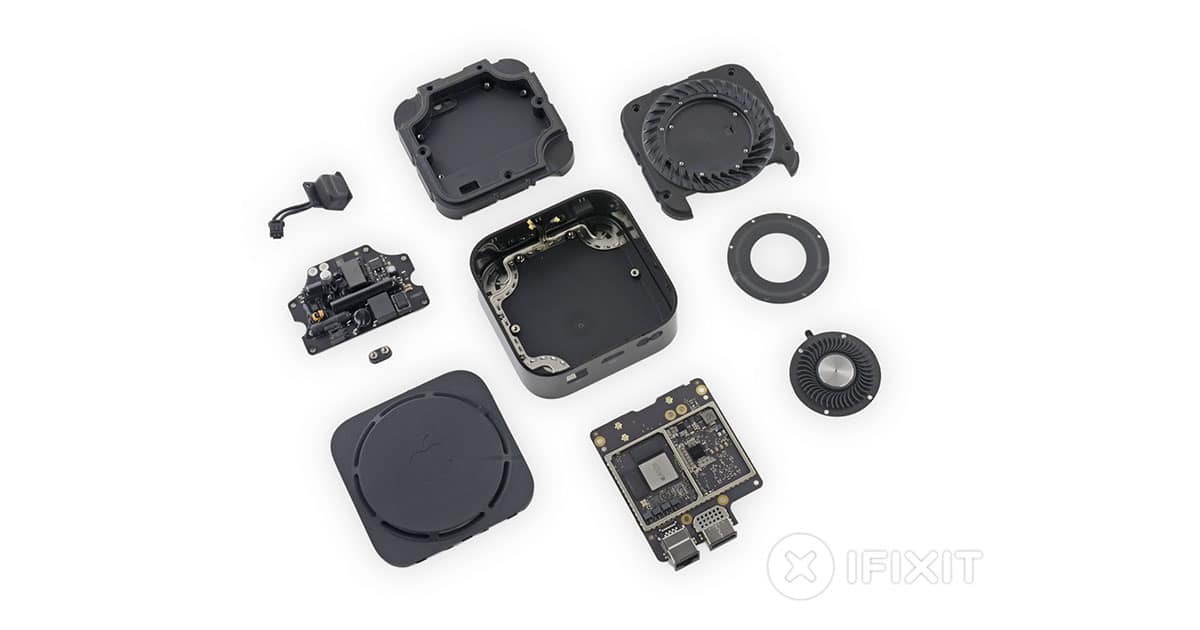 The new fan is almost as big as the device footprint and includes eight vent ports on the bottom of the case to help with airflow.
Apple most likely found the fan and increased airflow was necessary to accomodate the A10X Fusion processor, custom memory controller chip, Megachips DisplayPort 1.4 to HDMI 2.0 converter, and slightly beefier power supply. This model's power supply is rated for 12 V at 1.083 A, compared to the fourth generation's 12 V at 0.917 A.
Sound shouldn't be a concern with Apple TV 4K because the fan is nearly silent. Time will tell if it stays that way once it starts sucking in dust.
The fan is easily replaced, too, thanks to a removable case top panel. The USB-C port is gone, but there is a Gigabit Ethernet port.
You can check out the full teardown at the iFixit website.