iFixit gutted a HomePod to see what Apple packed inside, and that was no easy task. They needed a hacksaw to get the smart speaker open, which means you shouldn't count on trying to do any repairs yourself.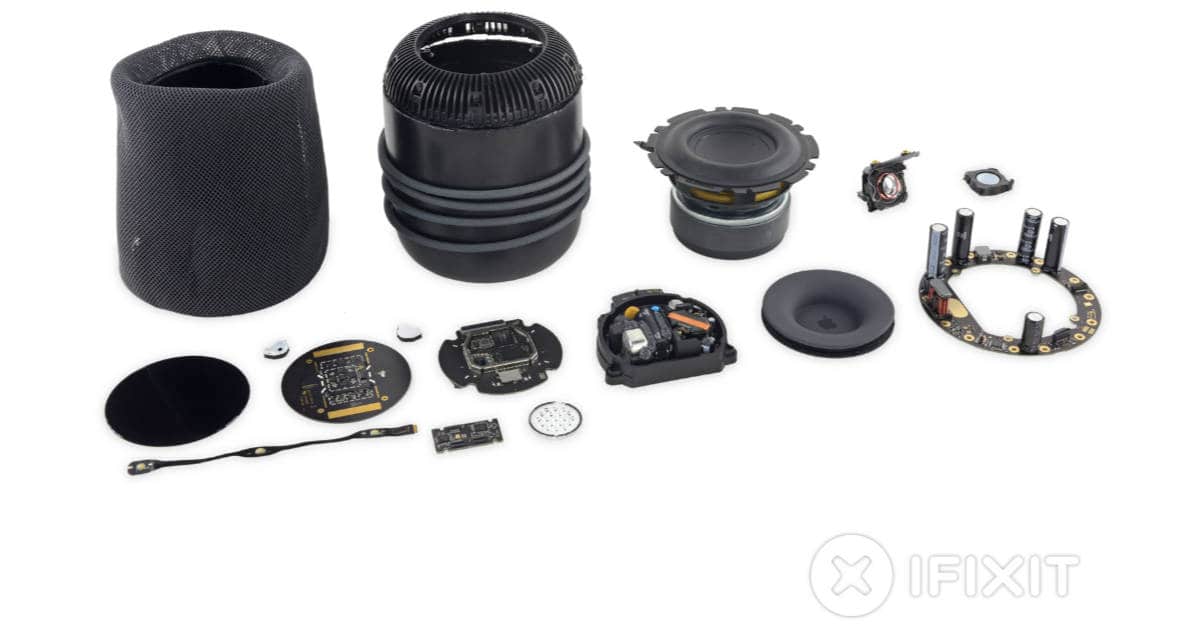 HomePod is Apple first wireless smart speaker. Packed inside there's an A8 processor, seven tweeters, six far-field microphones, and a high excursion woofer. The speaker dynamically adapts to its placement in a room to improve audio output and to create a stereo-like sound from a single unit.
iFixit found all of that inside, and more, but not before physically destroying the HomePod's body. First they had to slice the fabric mesh outer skin, then cut through the inner body with a saw. There's a chance Apple has a secret non-destructive way to get inside HomePod, but for now that's still a mystery.
Along with the components we already knew about, iFixit found an extra microphone that's most likely for tuning the woofer, and a 14-pin connection port most likely for diagnostics. HomePod also has a seriously big magnet to drive its high-excursion woofer.
Based on the trouble iFixit went through to get inside the HomePod, it's possible Apple's repair process is to simply replace them. That seems plausible considering an out of warranty repair costs US$279—about 80% of the $349 price of a new one.
You can check out the complete HomePod teardown at the iFixit website.