You can now get Instagram verification inside the app and a new form of two-factor authentication. The social network has started rolling out changes to both features of its app.
[iOS: How to Add Music to Instagram Stories]
Instagram Verification
Instagram is slowly rolling out changes to its two-factor authentication and verification processes. You'll be able to use a third-party authenticator app, like 1Password and Authy. Using SMS as a security method is insecure, so it's good to see this change.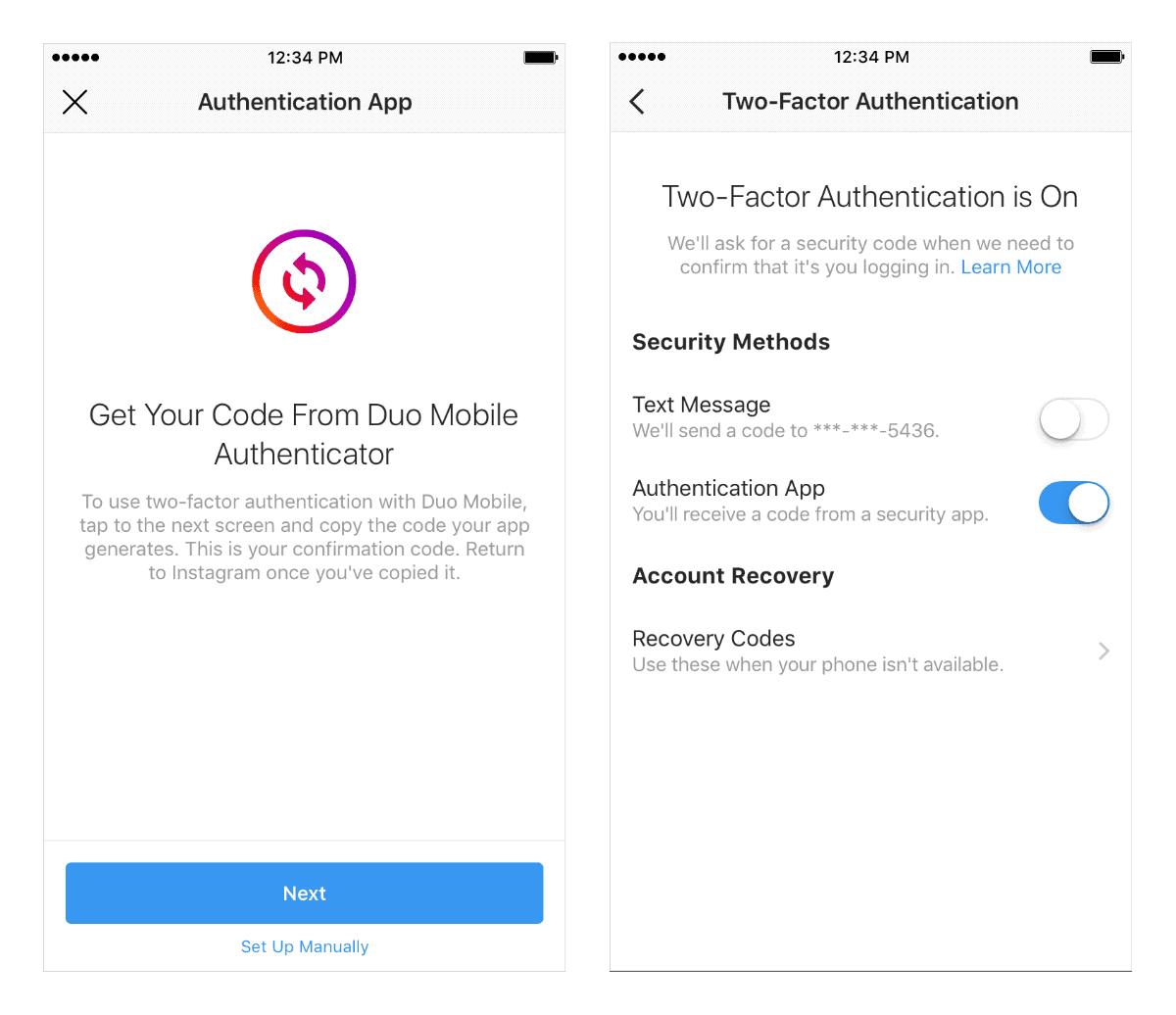 The Instagram verification process has been changed too. You can request verification directly within the app. After you send the company a form of ID, your request will be reviewed and either accepted or denied.
Additionally, a new section is being added called About This Account. You can visit any user's profile and tap About This Account in a menu. This will give you information like date joined, country of origin, what ads the account is running, former usernames, and accounts with shared followers.
[How to Turn Off Instagram's "Last Active" Tracking Feature]