If you're worried about losing your fancy new AirPods, Apple has your back—or your ear. iOS 10.3, which was released as a beta to developers on Tuesday, includes a newFind My AirPods feature to help you track down your wayward wireless earpods.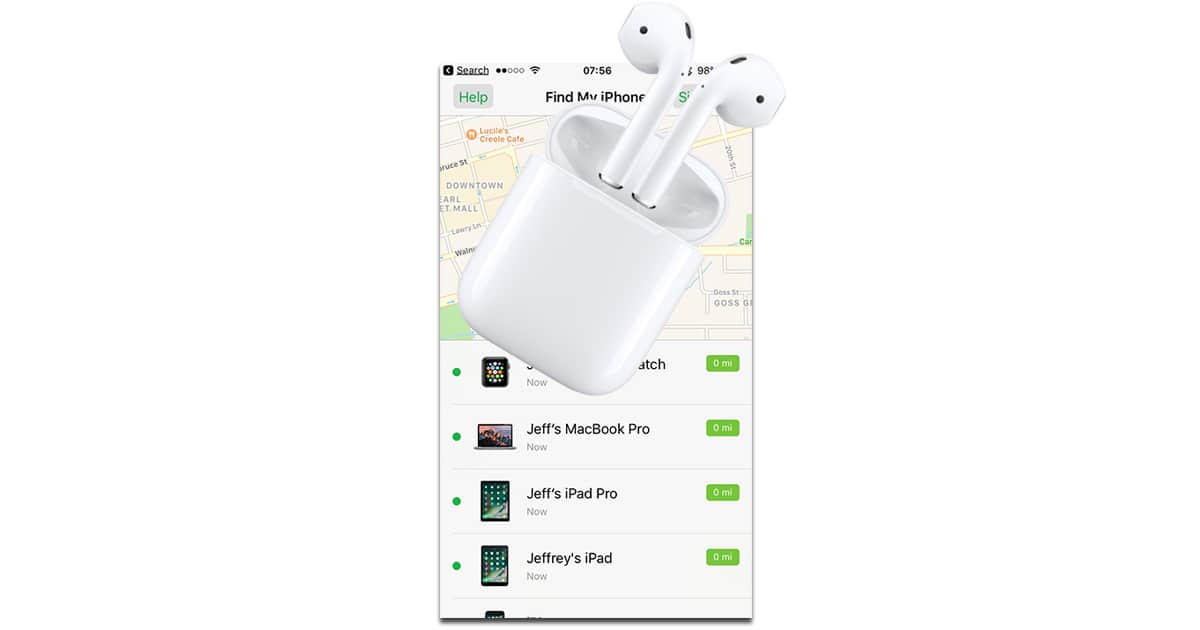 The feature is tucked away in the Find My iPhone app, which at this point should be renamed to something like "Find My Apple Stuff" because you can use it to find your iPhone, your iPad, your Apple Watch, your Mac, and now your AirPods, too.
The Find My iPhone app shows your AirPods location as best it can based on their Bluetooth connection to your phone since they don't have a built-in GPS. If you need a little more assistance, you can "ping" your AirPods so they beep out loud, much like using your Apple Watch to "ping" your iPhone when you can't find it.
"Pinging" AirPods from your Apple Watch seems like a no-brainer, so we're hoping that's something Apple adds soon.
iOS 10.3 is available as a developer beta now, which means we aren't too far out from it being an official release. When it does come out for the public, it'll be a free download via Settings > General > Software Update.
So now we know why Apple removed the Finder for AirPods app from the App Store earlier this month.