The iOS 12 Photos app has a couple of new features centered around searching and sharing. Here is what's new.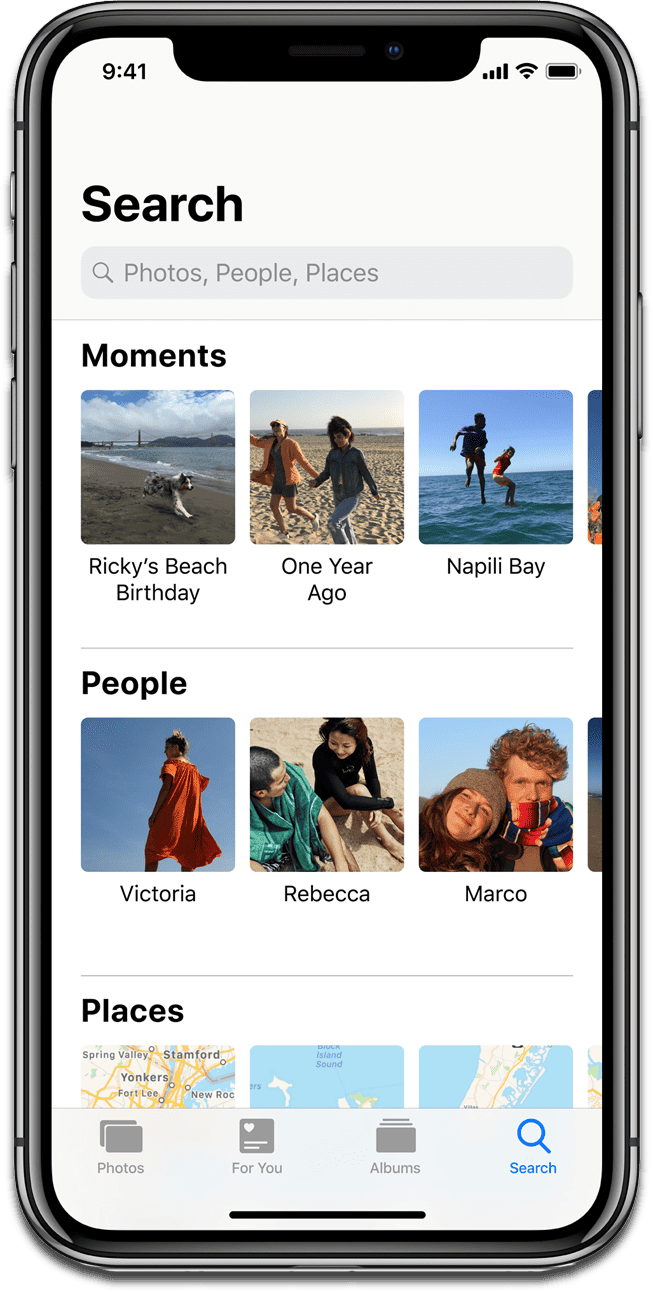 [How to Block Memories in Photos]
iOS 12 Photos
Searching for photos just got a lot easier. Search is more powerful, and it starts working even before you type in search terms. You'll see search suggestions and important moments and people highlighted.
You can type in multiple search terms, like surfing and vacation. And you can search for more general things, like business names and museums.
Like Apple News and Apple Music, iOS 12 Photos will give you a curated For You section. In Photos, when you open For You you'll see an "On This Day" section featuring memories, as well as photos taken on this day in the past.
It also suggests photo edits, and will intelligently suggest edits to photos, like improving Portrait photos or performing a Loop edit to Live Photos. Also, shared iCloud photo album activity will show up here.
iOS 12 Photos also gets intelligent Sharing Suggestions. It uses machine learning to suggest people with whom you might want to share your photos with, based on the people that show up in these photos. When you share them, like in iMessage, they will be shared in full resolution.
Also, when you share photos with someone, they will see a "share back" button in iOS 12 Photos. This feature intelligently suggests photos that were taken at the same event or day, and the person can share those photos with you with a couple of taps so you both have the same set of photos on that day.