Are you expecting an iPhone 7 delivery tomorrow but haven't received your usual shipping update email from UPS or FedEx? Don't panic! As is typical for Apple product launches, the combination of shipping volume and delivery coordination holds is once again causing some update delays for customers, but as our own Dave Hamilton reports, users expecting a launch day delivery should check their shipment's tracking number directly with the applicable carrier's tracking system for the latest info.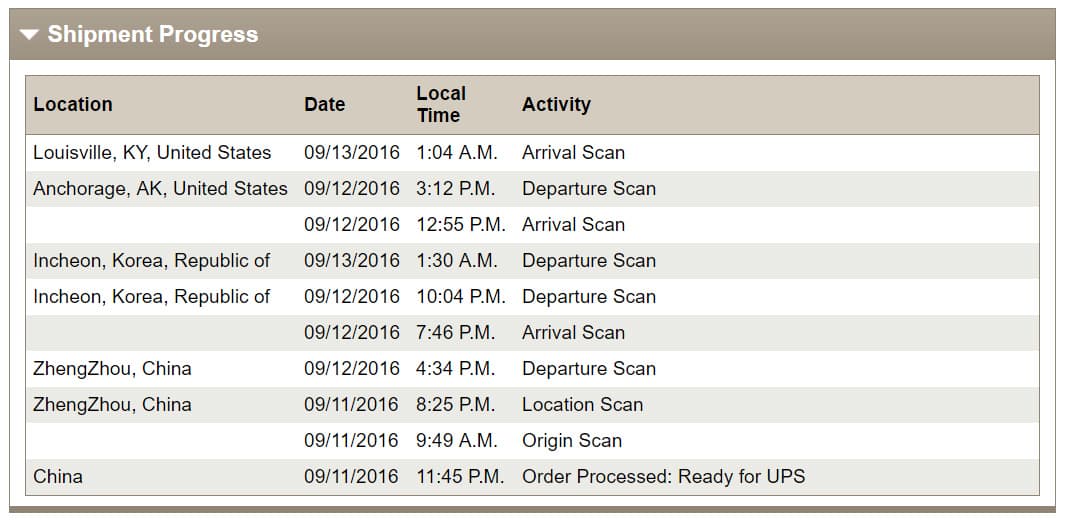 In Dave's case, he had yet to receive his usual "My UPS" email but a quick check of the tracking number via his Apple Store account page shows that everything is set for an on-time delivery.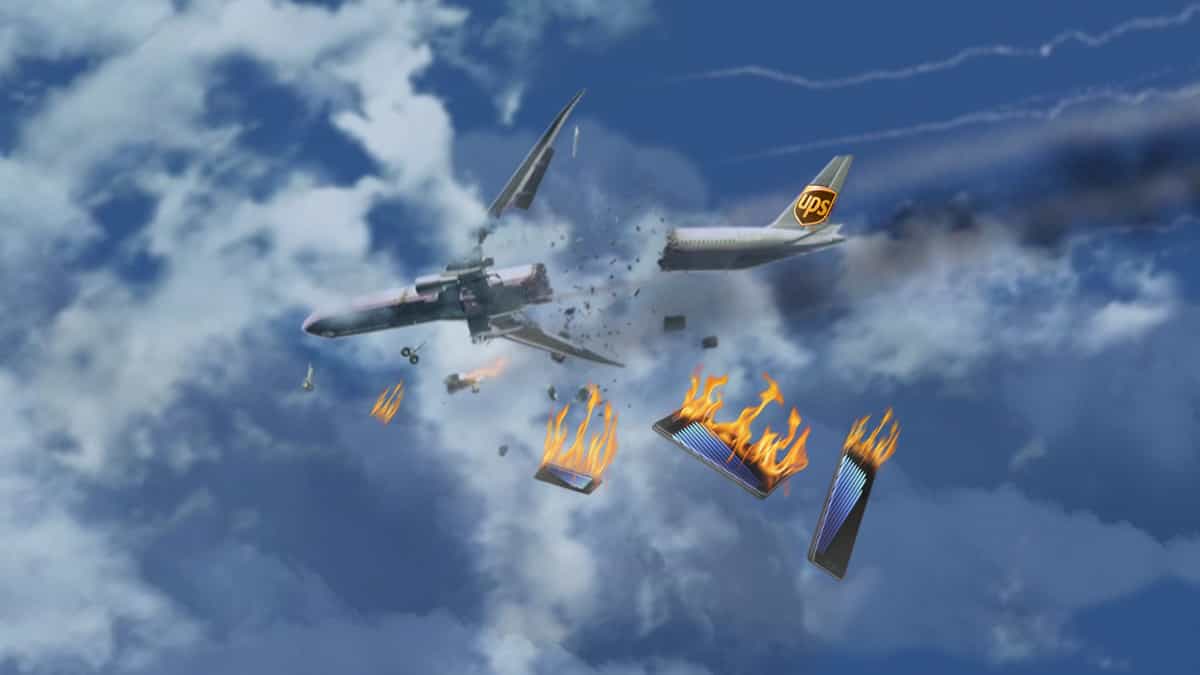 Don't Be On The Toilet When The Doorbell Rings!
Due to the high-value nature of the iPhone, Apple requires someone to sign for delivery when the shipment arrives. With the iPhone 7 launch schedule for a weekday, this might be an issue for those with working schedules, school, and otherwise busy lives.
If you're comfortable with having a package exposed to potential theft or the elements, however, you can pre-sign for delivery via your order confirmation page at Apple's website. This authorizes the delivery agent to leave the iPhone at your door if you're not there to answer.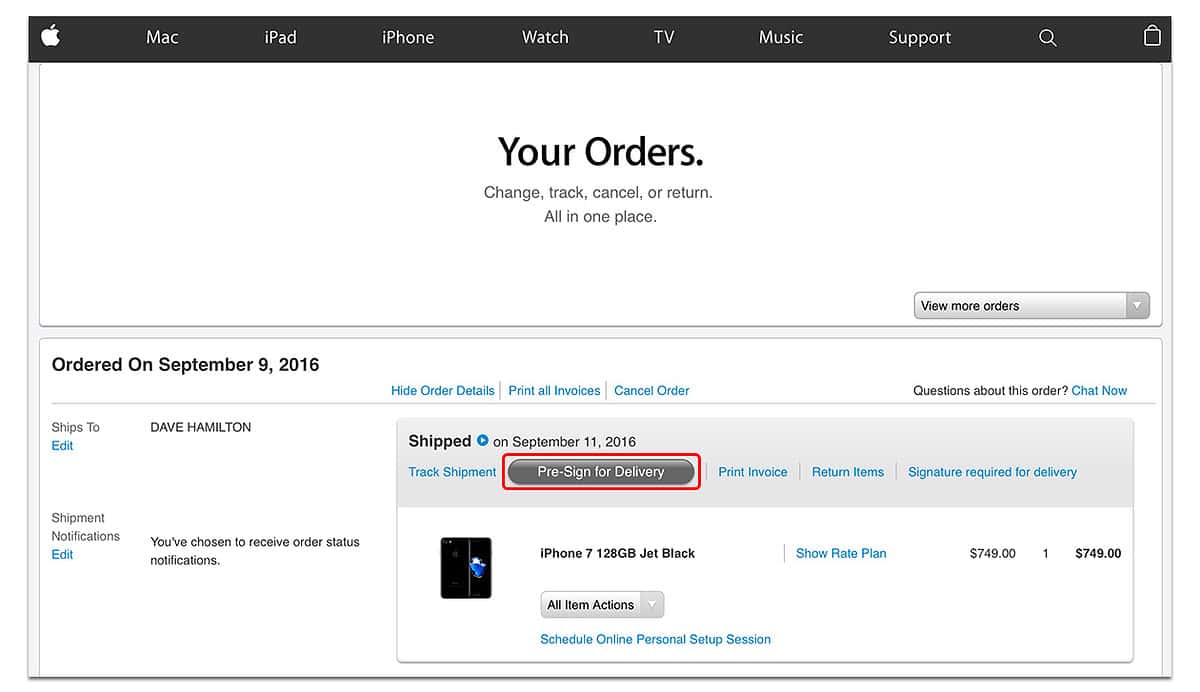 If you ordered your iPhone 7 from Apple, log into your account via the Apple Store website and select your iPhone order. Click the Pre-Sign for Delivery button above your order details.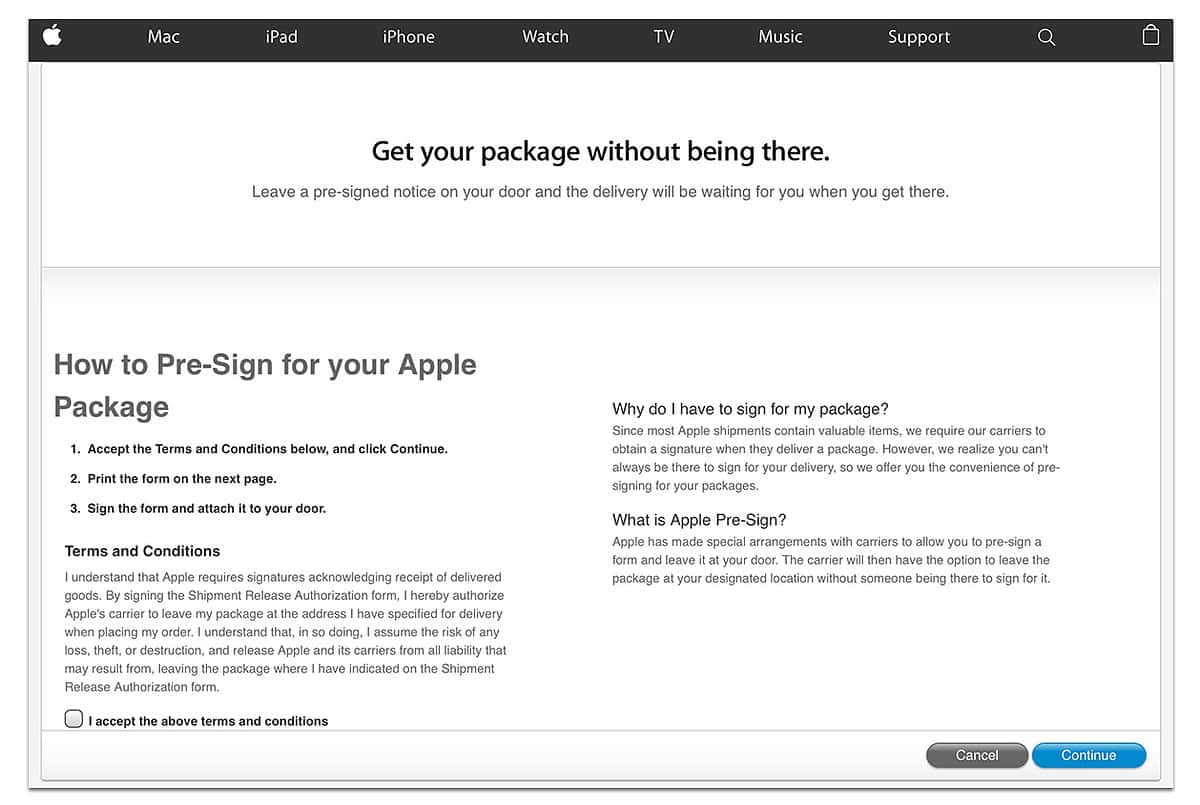 Review the terms and conditions, check the box if you agree, and then click Continue. This will generate a Shipment Release Authorization form, which you should sign and then leave attached to the door or entrance where you normally receive packages. When you arrive home, your iPhone should (hopefully) be waiting for you.
Note that these steps are for iPhone 7 orders placed directly with Apple. For orders placed with other retailers or via your wireless carrier, shipping signature requirements may vary. Check with your merchant or shipping carrier to see if pre-sign options are available.