iPhone 8 mockups are popping up nearly daily, and the latest shows a physical model that's in line with the designs we've been seeing over the past couple weeks. The model sports a glass front and back, vertical rear-facing camera lenses, but no Touch ID sensor on the back. The latest iPhone 8 model comes from Benjamin Geskin who has a reputation for creating realistic renders from leaked Apple designs.
He said the photos he shared on Twitter are from a CNC, or computer numeric control, model. CNC routers are often used to cut scale mockups out of wood, plastic, metal, and other materials. Geskin's model includes volume buttons on one side of the phone's frame and a much longer power button on the other side. Photos of the model show a chrome frame, but he says it'll be black in the finished product.
iPhone 8 Dummy (This is CNC model according to Foxconn) Back is 2.5D Glass.#iPhone8 #iPhoneX #iPhoneEdition pic.twitter.com/Z8mH7b7z4r

— Benjamin Geskin (@VenyaGeskin1) April 23, 2017
There isn't any visible Home button or Touch ID sensor, which fits with design rumors claiming the sensors will be embedded in the display glass. That also fits with the renders Geskin has already shared—renders he says were made from Apple's own blueprints and a 3D model. Assuming Geskin's photos are accurate, the iPhone 8 will be about the same size as the iPhone 7, but with a much larger display thanks to the extra surface space that's freed up by removing the physical Home button. That's in line with reports that leaked before renders and mockups started hitting websites.
iPhone 8: What to Expect
The iPhone 8 is expected to use an 5.8-inch OLED display with a 3D front-facing camera embedded under the glass. It's also said to include wireless charging support. Apple typically launches new iPhone models in the fall at a September media event. The new models ship several days later, although reports claim the iPhone 8 will ship much later thanks to parts availability constraints. The iPhone 7s and iPhone 7s Plus are expected to be announced at the same media event and will hit store shelves on Apple's more typical time schedule.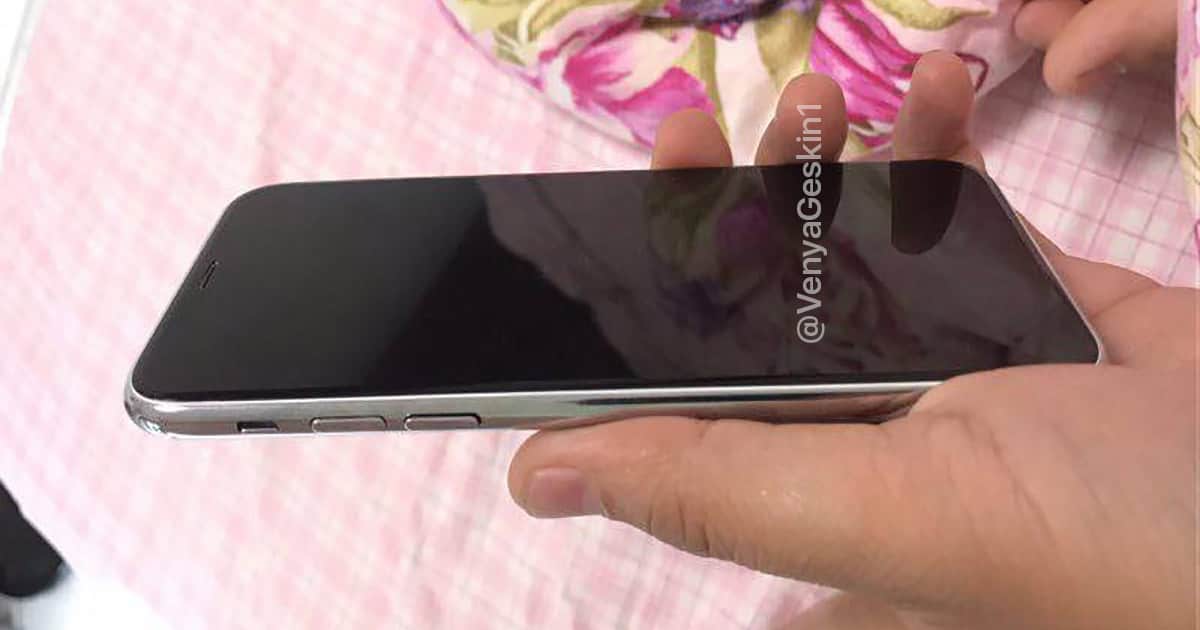 Geskin's physical mockup looks great, but it isn't solid proof of what the iPhone 8 will really look like when it ships, or what features it will have. Apple may still be deciding on some final details, and if the embedded Touch ID sensor proves to be too difficult to produce we could see it moved to the back of the device. Based on the reports and designs that have leaked so far, however, it looks like Apple is releasing three new iPhone models this fall. The iPhone 8 will be the top of the line model with its edge-to-edge display—and it'll be hard to get ahold of.