The latest in the steady stream of iPhone 8 reports says the familiar Home button with Touch ID is going away and in its place we'll get the Function Area. That's fancy talk for a space at the bottom of the iPhone screen for a row of virtual buttons, much like the Touch Bar on the MacBook Pro.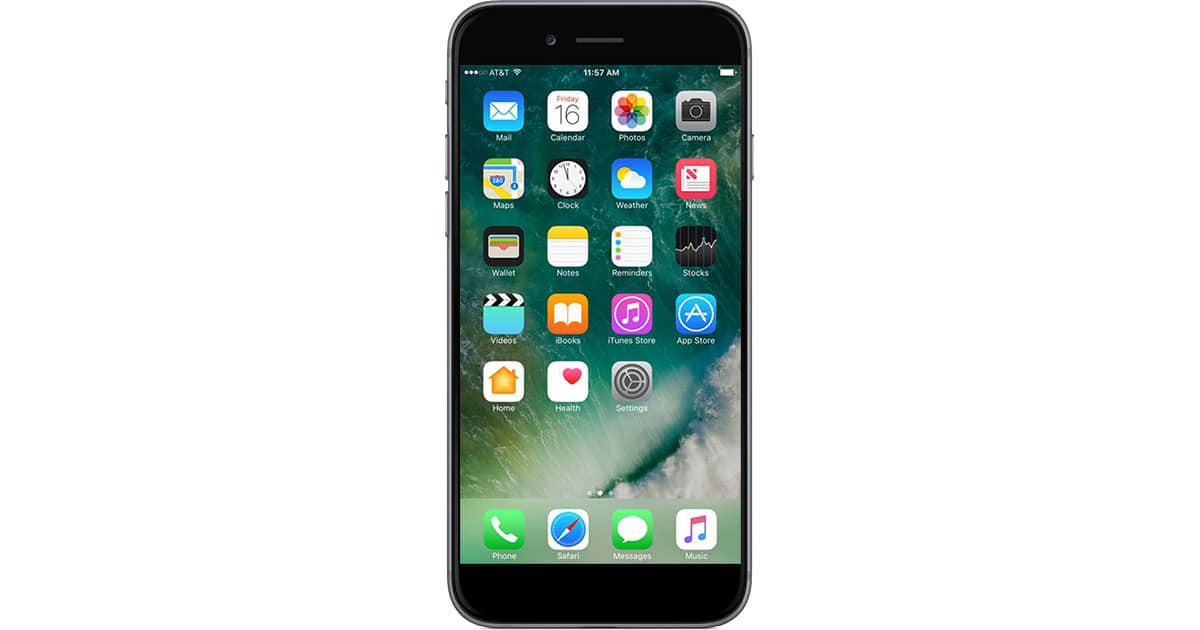 This report comes courtesy of KGI Securities analyst Ming-Chi Kuo, who's been full of iPhone 8 news lately. He says the iPhone 8 will sport a 5.8-inch OLED screen that's essentially bezel-free. He told investors,
The most apparent change of the OLED iPhone will be a full-screen design, along with the elimination of the Home button and current fingerprint recognition technology. Of particular note is that we expect the OLED iPhone will adopt a 5.8-inch physical OLED panel. But the actual display area will be around 5.15-inch, and the rest will be an area for functions (e.g. allocation of virtual buttons).
Assuming he's right, Apple needs to address Touch ID, which is an integral part of the iPhone Home button. Touch ID is Apple's fingerprint scanning technology used to authenticate logins and purchases in lieu of typing a passcode.
The company could make the display's function area Touch ID-aware. That's something Apple has been playing with, at least on paper. Apple has a patent filing describing a system where fingerprint sensors are embedded in the display, and that could hint at the plans for the iPhone 8.
iPhone 8, Touch ID and Facial Recognition
Apple could have plans to move away from our fingerprints altogether in favor of iris scanning or facial recognition. Industry sources say Apple is going for iris scanning, which is possible, but not a sure thing.
If Apple really is ditching Touch ID on the iPhone 8, I think the more likely biometric replacement is facial recognition. Our own Jeff Butts agrees, and he made a great case for facial recognition over iris scanning.
The short version is Apple bought several companies specializing facial recognition, plus current iPhones and Macs are up to the task. We see that in action daily in the Photos app in macOS and iOS. Apple has been testing its technology in plain view, and may finally be ready to put it to work for biometric security.
While facial recognition for authentication sounds sexy, the technology may not be ready for prime time yet—at least as far as Apple is concerned. Bryan Chaffin noted on TMO's Daily Observations podcast Apple doesn't rush into new security-related technologies.
Instead, the company tests features in real-world conditions, much like it did with Touch ID. Initially, it was an alternative to unlocking our iPhones with a passcode, and later it became the authentication system for Apple Pay.
Apple may plan to use facial recognition as a supplement to Touch ID, sort of like a two-factor biometric authentication system. We could still use our fingerprints to unlock our iPhones, but supplement that with facial recognition as an added security layer.
Bringing facial recognition to the iPhone 8 would be another way to set it apart from the iPhone 7s and iPhone 7s Plus, which are expected to launch this fall along side the OLED screen model. If Apple really is planning a special edition 10th anniversary model, the iPhone 8 with an OLED edge-to-edge display and facial recognition would be a great start.
[Thanks to 9to5 Mac for the heads up]