We've already heard the iPhone X will be hard to come by at launch because of limited availability, and now a new report says Apple will produce about half as many units compared to previous releases. Sources say Apple will make about 20 million units through the end of the year, which means it's going to be really hard to get your hands on one for some time.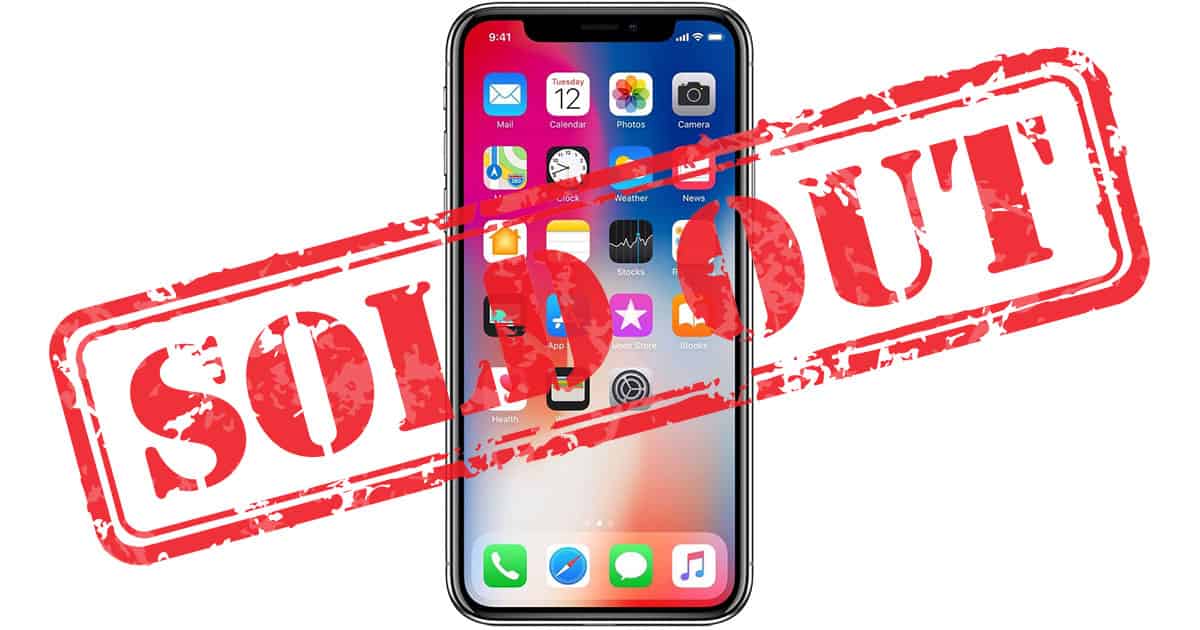 Sources speaking with the Nikkei Asian Review say Apple is currently making only 10 million iPhone X units a month and is expected to hit the 20 million mark by the end of the year. OLED panel manufacturing issues have apparently been resolved, but the facial scanning module assembly process is still proving to be problematic.
20 million units is painfully low makes and this year's big iPhone launch sound like it's shaping up to be a big bucket of frustration. Earlier reports were targeting 40 million units by year's end, and that raised launch weekend concerns.
The iPhone X launch is shaping up to be a pretty bleak experience. Prior iPhone launch pre-order numbers have come in around 13 million unit, which puts a strain on availability if Apple were making 40 million units by the end of the year. Cutting that number in half means it'll be even harder to get early on.
That's assuming, of course, the production reports are right. The consistent elements are Face ID-related problems, and a significant availability shortage at launch. At this point it seems like it's just a matter of how big the shortage will be.
The iPhone X is Apple's new flagship smartphone and was unveiled in September. It's the first model with an OLED screen, and replaces the Touch ID sensor with Face ID facial recognition. The phone body is only slightly larger than the iPhone 7 and 8, but the screen is bigger than the iPhone 7 Plus and 8 Plus. It also supports wireless charging.
If iPhone X production is as low as the current estimates say, odds are Apple will have to severely limit pre-order availability to have any units in stores on launch day. It's also likely iPhone X will be akin to AirPods when they were introduced: months-long backorders and nearly impossible to find in stores.
iPhone X pre-orders start this Friday, October 27th. The new phone will be in stores on Friday, November 3rd. Pricing for the new model starts at US$999.