Earlier this month a pirated 4K copy of Aquaman surfaced. At the time, the movie was only available on iTunes. This led some to suggest a iTunes DRM crack had been achieved. Further leaked movies support that hypothesis (via TorrentFreak).
[iTunes DRM Possibly Broken and tvOS Could Have a Vulnerability]
iTunes DRM Crack
The latest movies to appear? The iTunes-exclusive James Bond 4K collection. All 24 movies from this collection were found online as 2160p WEB-DLs. They originate from the DEFLATE release group and marked as INTERNAL releases.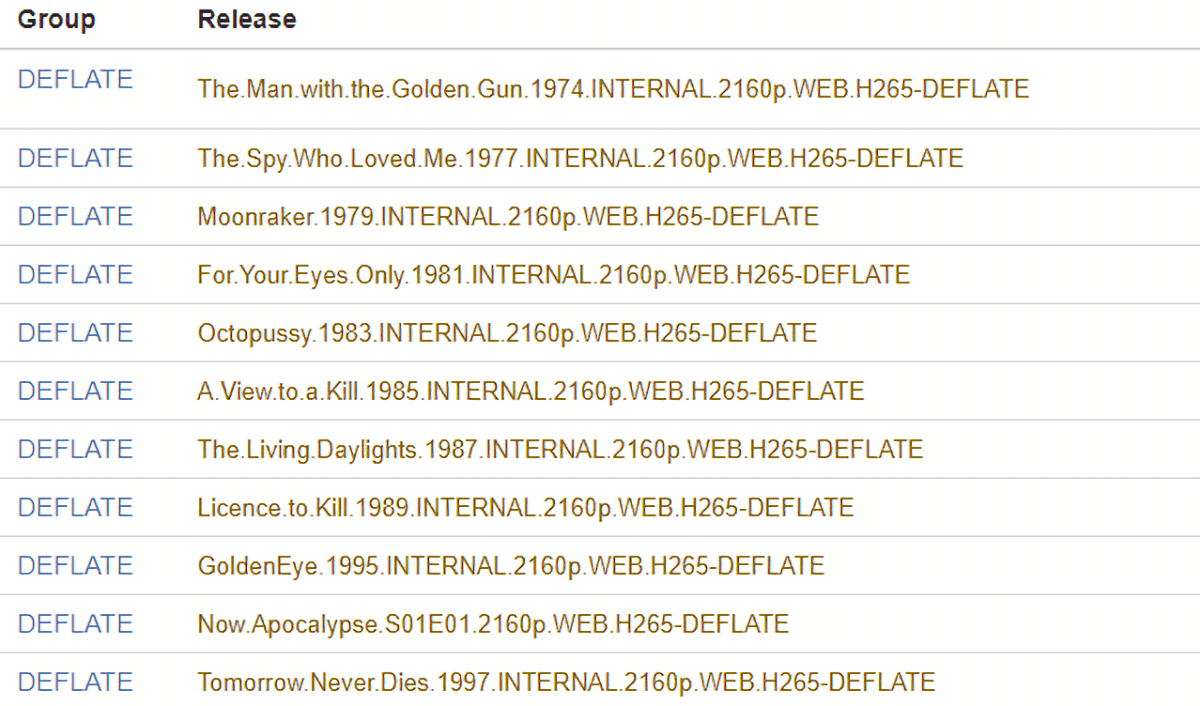 Because these are exclusive to iTunes it suggests some person or group has found a vulnerability in iTunes and/or Apple TV hardware which lets them decrypt the video source files. Another possibility is someone inside Apple is leaking them.