Apple has announced the release of two new additions to its Mac lineup, the Mac Studio and the Mac Pro. These new Mac models represent the zenith of Mac performance to date. These sleekly designed machines incorporate M2 Max and M2 Ultra chips. These offer consumers and professionals enhanced processing power and connectivity in compact and efficient designs.
The Second-Generation Mac Studio: What You Should Know
The Mac Studio outperforms the most powerful Intel-based 27-inch iMac by a staggering six-fold. Furthermore, the new model is up to three times faster than its previous iteration with M1 Ultra. The Mac Studio is a performance beast that enables professionals to cultivate their dream workspace.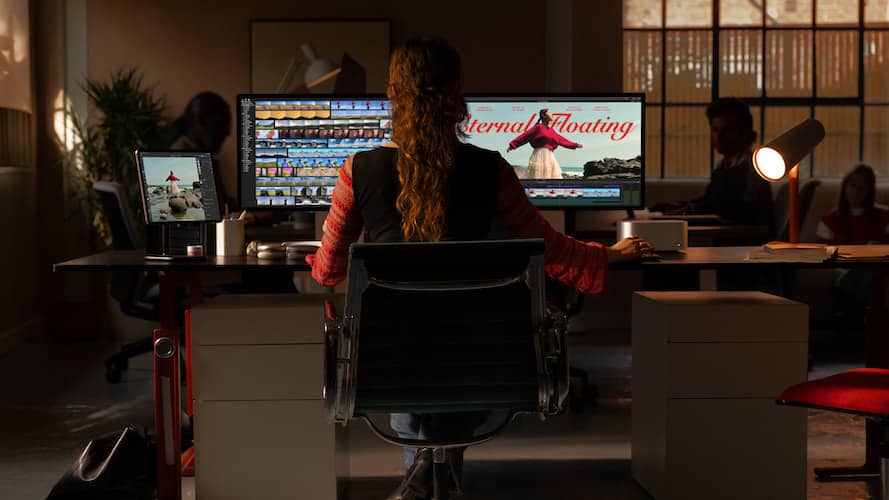 The M2 Max and M2 Ultra chips, along with connectivity improvements, bring a major performance upgrade over the previous generation. It also represents an enormous leap for users upgrading from older Macs.
Performance and Connectivity
Furthermore, Mac Studio with M2 Ultra can execute demanding workloads that many other systems fail to process. This is all thanks to its enormous memory capacity of up to 192GB.
Mac Studio's enhanced connectivity incorporates higher-bandwidth HDMI, supporting 8K resolution and 240Hz frame rates. In combination with the M2 Ultra, the Mac Studio can support up to six Pro Display XDRs, effectively driving over 100 million pixels for expansive screen real estate.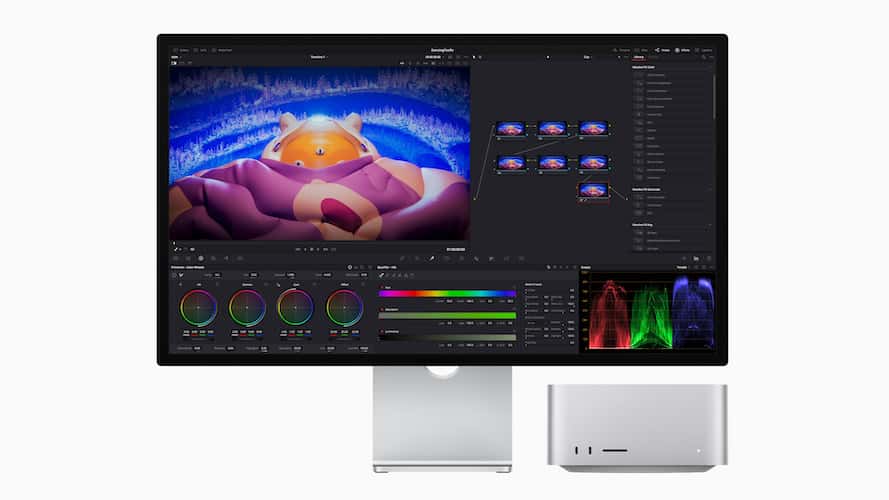 The newest Mac Studio also offers advanced built-in wireless technologies such as Wi-Fi 6E for lightning-fast download speeds and Bluetooth 5.3 for seamless connectivity to the latest accessories.
Mac Studio's design includes an array of ports, including four Thunderbolt 4 ports, a 10Gb Ethernet port, an enhanced HDMI port, and two USB-A ports on the back, with the front sporting two USB-C ports and an SD card slot.
The Mac Pro Culminates the Apple Silicon Transition
The new Mac Pro is another manifestation of Apple's commitment to groundbreaking performance and innovation. The machine boasts M2 Ultra's impressive processing power, along with the flexibility of PCIe expansion.
The newly introduced Mac Pro, equipped with the M2 Ultra SoC, is three times faster than its predecessor, an Intel-based model, and brings the performance and versatility of PCIe expansion to Apple's silicon line-up.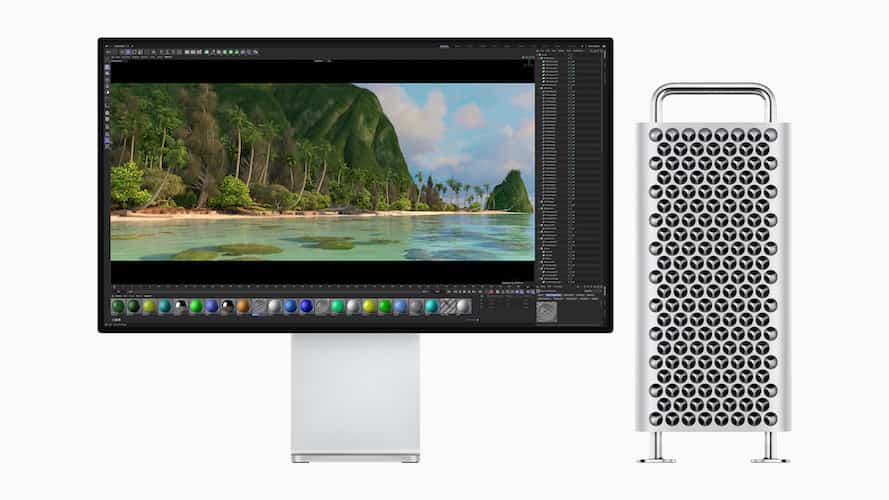 Each Mac Pro houses Apple's most powerful 24-core CPU, a GPU of up to 76 cores, and starts with double the memory and SSD storage of its predecessor.
A Graphics Powerhouse to Suit the Most Demanding Creative Tasks
Thanks to the media engine built into the M2 Ultra, the new Mac Pro also features the equivalent of seven Afterburner cards built-in for improved performance.
This revamped system is capable of executing complex tasks such as rendering scenes with massive geometry and textures, thanks to its 192GB of unified memory.
Expansion and Connectivity Options
The Mac Pro also enhances its versatility with PCIe expansion for those who require internal expansion for their workflows. It features seven PCIe expansion slots. Six of these support Gen 4, which is twice as fast as the previous generation.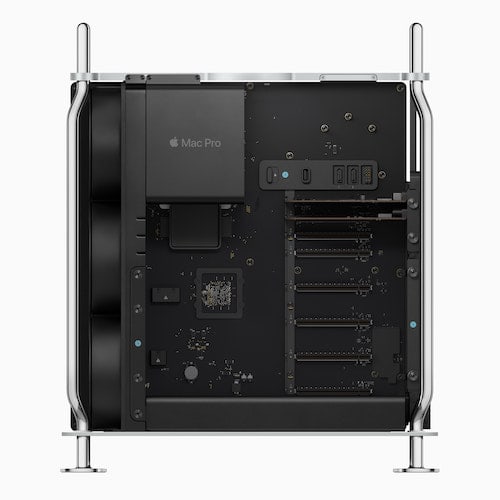 This feature allows professionals to customize and expand their systems, pushing the boundaries of their most demanding workflows.
In terms of connectivity, the Mac Pro features eight built-in Thunderbolt 4 ports, three USB-A ports, two high-bandwidth HDMI ports, two 10Gb Ethernet ports, and a headphone jack.
For storage, the Mac Pro comes standard with 1TB of SSD storage. You can configure it with up to 8TB when you order, or upgrade it later with a Mac Pro SSD upgrade kit.
Availability and Future-Looking Compatibility
The new Mac Studio and Mac Pro come preloaded with macOS Ventura, the world's most advanced desktop operating system. It enhances productivity with features like Stage Manager, Continuity Camera, Handoff in FaceTime, Safari passkeys, and the Freeform app.
Future updates include macOS Sonoma, which brings additional powerful features and productivity tools such as Dynamic video conferencing features, low-latency audio, high frame rates, and support for reference color.
With the introduction of these new machines, Apple continues to push the boundaries of innovation while remaining committed to its sustainability goals. The new Mac Studio and Mac Pro are available for order, with availability starting on Tuesday, June 13.
The Mac Studio retains the same starting price of $1,999, The Mac Pro starts at $6,999 with 64GB of RAM and 1TB of SSD storage.