Apple added a new section on Monday to its News app for the iPhone and iPad dedicated to 2018 midterm election coverage.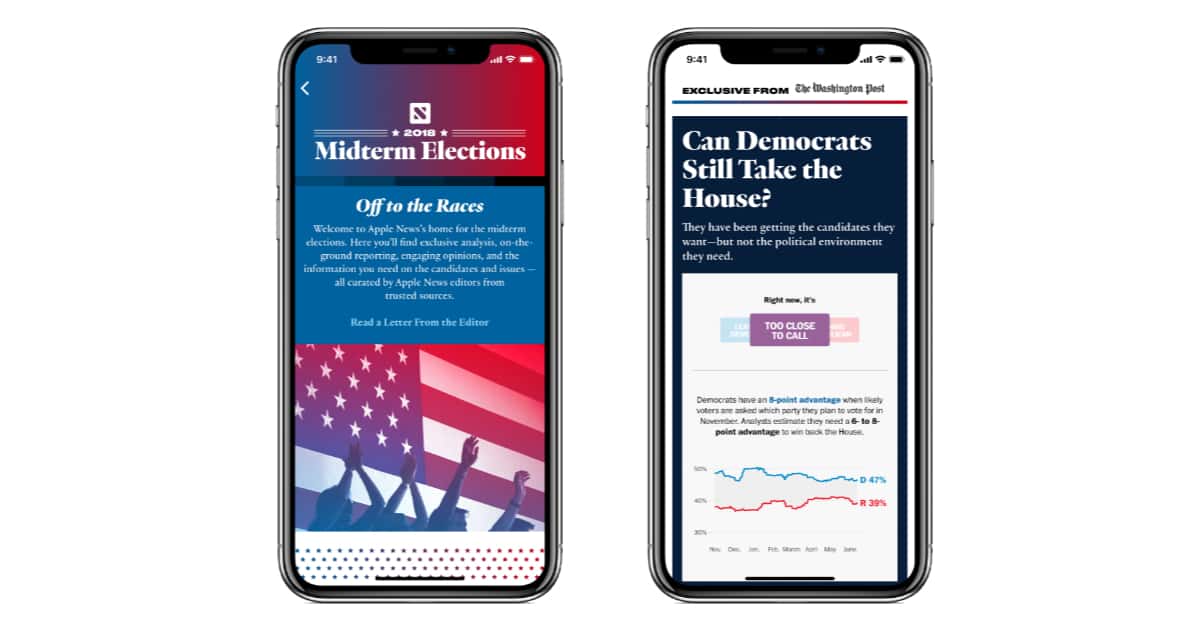 The 2018 Midterm Elections section includes coverage from Vox, Fox News, and other publishers. It also includes the Washington Post's "Election Now" dashboard, a weekly briefing from Axios, and Races to Watch from Politico.
Apple News editor-in-chief Lauren Kern said,
Today more than ever people want information from reliable sources, especially when it comes to making voting decisions. An election is not just a contest; it should raise conversations and spark national discourse. By presenting quality news from trustworthy sources and curating a diverse range of opinions, Apple News aims to be a responsible steward of those conversations and help readers understand the candidates and the issues.
It's no surprise Apple decided its News app needed a dedicated midterm election section considering the current political climate in the United States. The 2018 Midterm Election section appears automatically in the News app, so you don't need to look for any app updates.