Dr. Mac's Rants & Raves
Episode #229
Here are a few more great gadgets that make perfect gifts for the geeky grads and dads you love:
Olloclip makes some of my favorite and most-used photography accessories for the iPhone. Where my backpack goes, my Olloclip lenses and Pivot Mobile Video Grip go. And since I use my Olloclip lenses so often, I haven't removed the Ollo Case from my iPhone 7 Plus once since I got it.
Great Gifts for Photography Nuts
The Ollo Case ($29.99) is designed to make it quick and easy to slip compatible Olloclip lenses onto and off of your iPhone. Its frosted clear exterior sports rubberized bumpers, a sturdy scratch-resistant back side, and a raised bezel to keep the screen from contacting flat surfaces.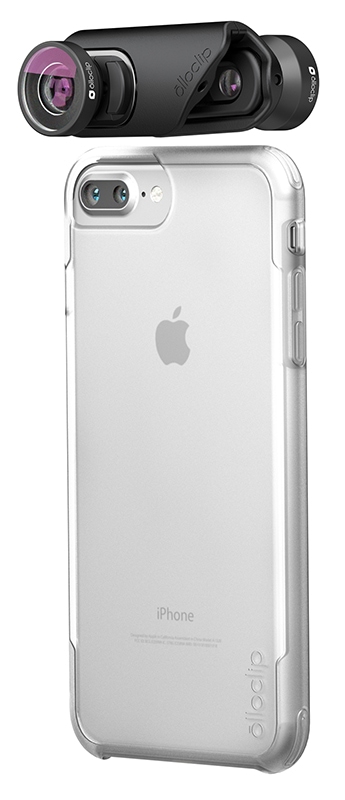 I have two sets of Olloclip lenses for my iPhone 7 Plus, and I love them both. They sport new, improved optics this year, and a new "CONNECT" interchangeable lens system that's even easier to use.
The Core Lens Set ($99.99) includes a fisheye, a super-wide angle, and a 15x macro lens; the Active Lens Set ($119.99) has a killer 2x telephoto as well as an ultra-wide-angle lens.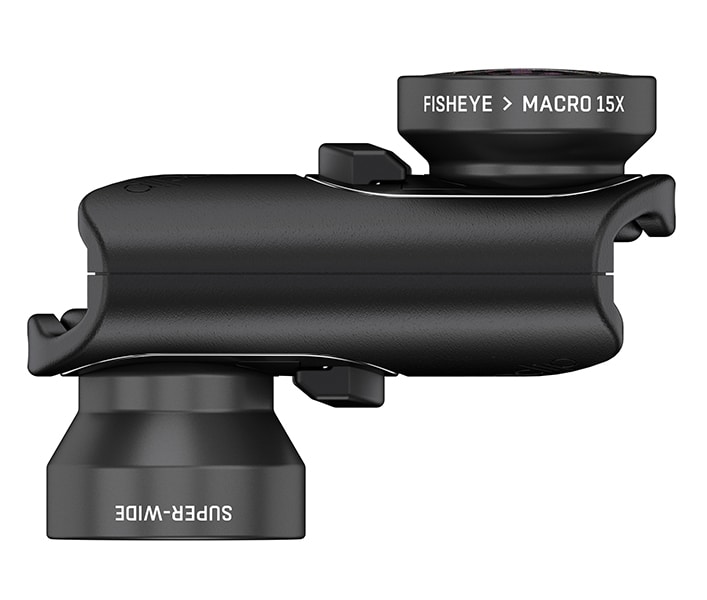 One last thing: All of the Olloclip lenses are designed to work with either iPhone camera, front or back, which makes them even more useful.
Another of my favorite accessories is also from Olloclip—the Pivot Mobile Video Grip ($49.99). It's an interestingly styled handgrip that makes it easier to shoot video and photos. With its unique circular articulating hub, the Pivot provides 225° of rotation so you can shoot from almost any angle without discomfort.
Better still, its ergonomic design feels good in your hand, and it provides good passive stabilization to minimize shake in your videos or photos.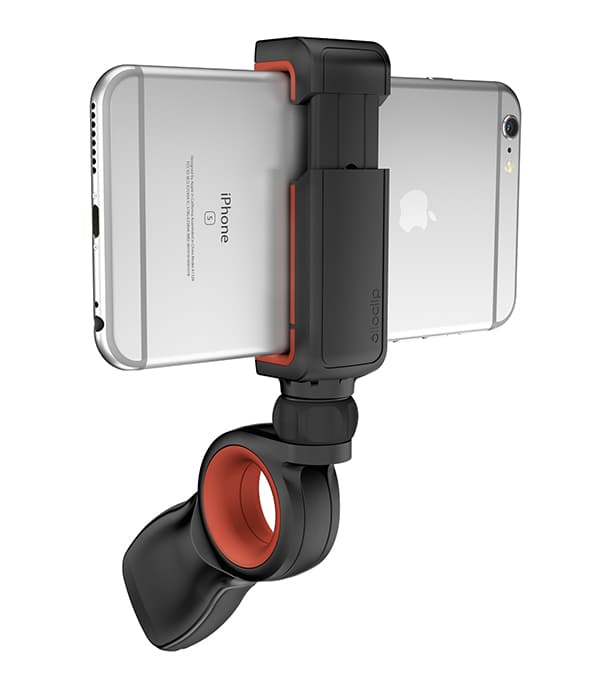 The EyeBall: Smooth Rotation via Remote
In the same vein, I enjoy shooting panoramas and time-lapse photos with the Polaroid Rechargeable Panorama Eyeball Head ($39.99), a little contraption that can rotate your iPhone (or other camera) 360° via an included remote control with 5 speed modes in either direction—clockwise or counter clockwise, and delivers 5 hours of standby time or 3+ hours of run time on a single charge.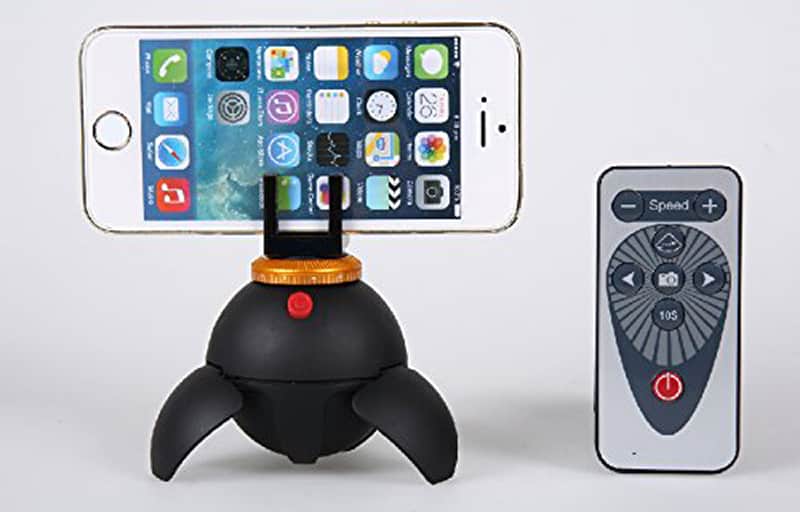 Slenderize Your MacBook/Air/Pro Charger with Blockhead
Blockhead is a side-facing plug that snaps on to your existing Apple charger, so it sits flat against the wall instead of protruding dangerously, so it fits into more places.

Notice that Blockhead directs your cord downward along the wall at a more natural angle than the Apple plug…which I think looks great and (they say) protects against cord stress.
If you've ever tripped over or kicked a protruding charger, you know why this is so cool.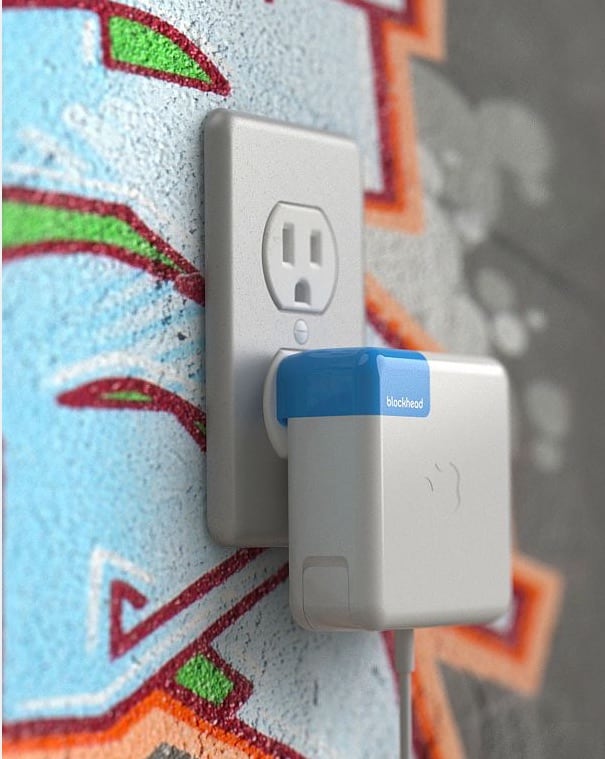 Give the Gift of Music—Apple Music
And now for something completely different: Give the gift of music. More specifically, give the gift of Apple Music. With prices starting at just $4.99 for students ($9.99 for individuals; $14.99 for a family of up to 6 people), it's affordable and easy to love. There's also a $99 option for a full year. With Apple Music, your loved one will have more than 30 million songs available at any time on any Apple device.
There's nothing better than asking Siri to "Play 'your favorite song title or artist name here,'" and immediately hearing your favorite song or artist.
Resources
Core Lens Set – Olloclip ($99.99 on Amazon)
Active Lens Set – Olloclip ($119.99 on Amazon).
Ollo Case – Olloclip ($29.99 on Amazon)
Pivot Mobile Video Grip – Olloclip ($49.99 on Amazon)
Rechargeable Panorama Eyeball Head – Polaroid ($39.99 on Amazon)
Blockhead – Ten 1 Design ($19.95 on Amazon)
Apple Music. $4.99–$14.99/month. Apple