Microsoft has upgraded Office 365 for Mac and iOS. It introduced Dark Mode to the software suite and Apple's Continuity Camera into Powerpoint, as well as some smaller additions.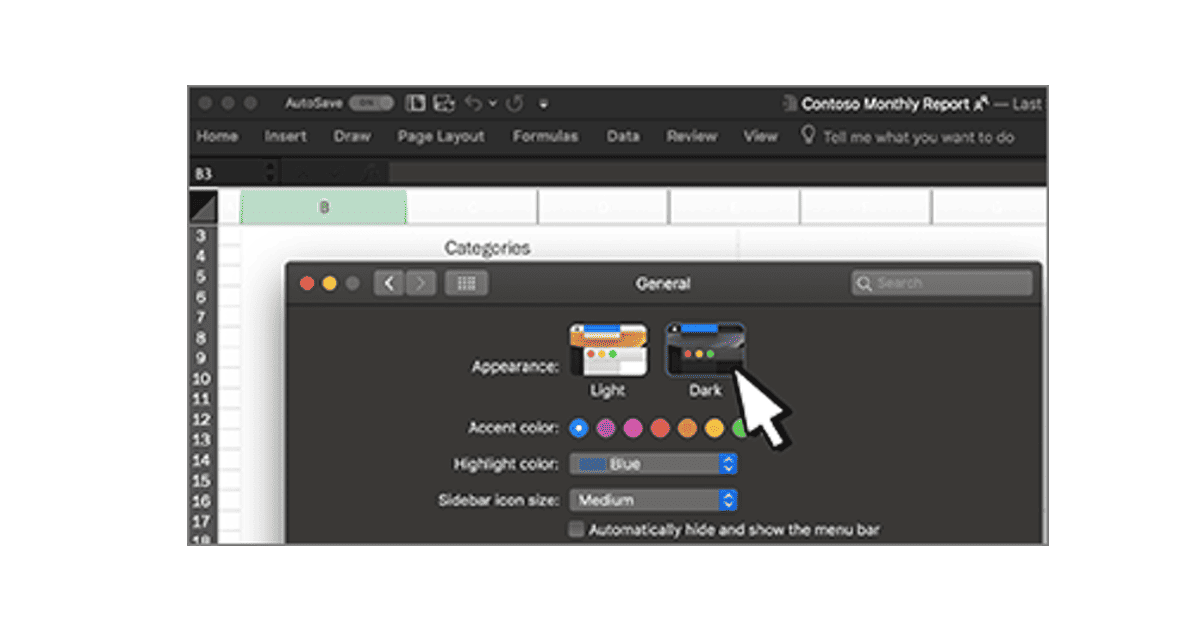 Office 365 Goes Dark
Microsoft introduced Dark Mode to the Office 365 suite for Mac. Users who upgraded to macOS Mojave can use it in Word, Excel, Powerpoint, and Outlook. Microsoft said that a dark background "is easier on the eyes in low-light environments."
Continuity Camera
Microsoft also upgraded PowerPoint to incorporate Apple's Continuity Camera feature, making it easier to add a picture taken on an iPhone directly into a slide. To use the feature, an iPhone and a computer running macOS Mojave need to be paired using Bluetooth. Whilst working on a PowerPoint slide, the linked device can be selected. A picture on that iPhone is then automatically inserted in that slide.
Other Upgraded Features
There were some small upgrades too. The catchily titled Version 16.20.18120801 included new proofreading tools for Powerpoint and the ability to maintain the appearance of text across different computers in Word.
Outlook got the option to block participants from forwarding a meeting request, a teams feature to help schedule online meetings and easily viewable meeting attendance lists. Microsoft upgraded Outlook on iOS too. Users got the option to add an explanation to a meeting cancellation notice.