Kara Swisher of Recode recently interviewed two researchers from Northeastern University. Christo Wilson and David Choffnes address a popular conspiracy theory: That your phone is spying on you.
[New Apple Ads Showcase iPhone Privacy, Sustainability]
iSpy
The interview is on the Too Embarrassed to Ask podcast, which you can find on Apple Podcasts, Spotify, Pocket Casts, Overcast or wherever you listen to podcasts.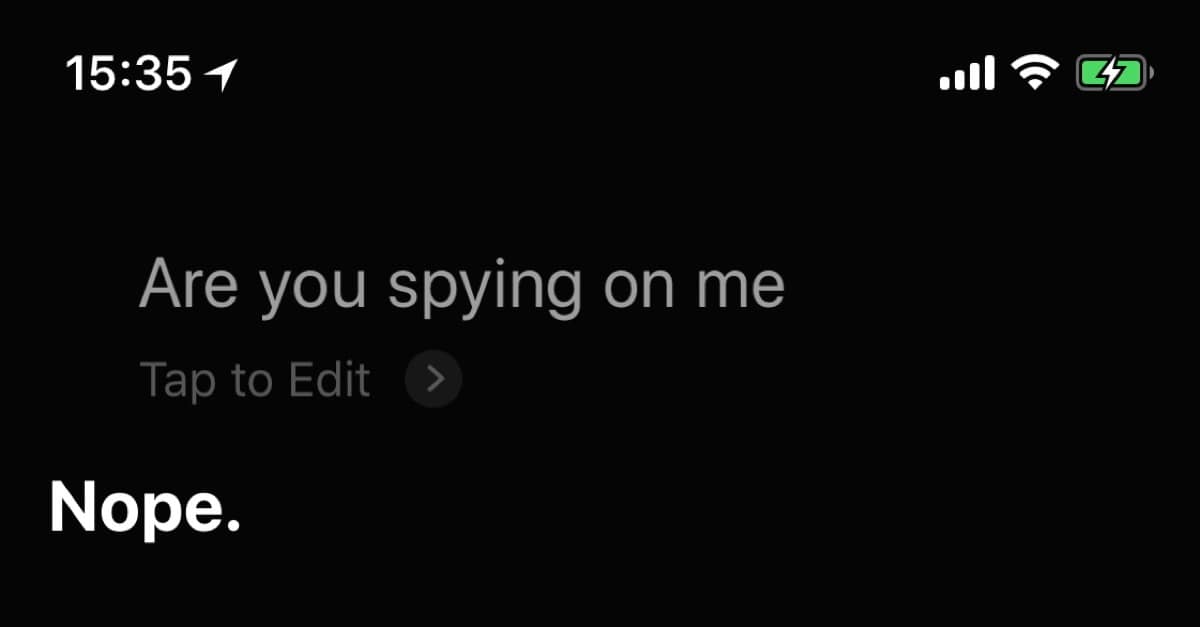 The researchers investigated 17,000 popular Android apps for a year. They found that while there were a couple of legitimate examples of app spying, for the most part apps don't need to access the microphone to listen to your conversations because the advertising networks don't need to. They're that good without it.
And just to add to that, I think one thing that comes up is we tend to think about surveillance in the way that humans do. That if somebody learned about something that you talked about with a friend that meant that they were listening to you, but I think it's harder for most people to make the connection between how much they give away in their online activities to these companies that can target advertisements to them…
The interview is a fascinating read (or listen) and it reveals some implicit biases humans tend to have when it comes to these sort of things.
[Facebook Isn't Spying Though Our Smartphone Mics for Targeted Ads]