The Federal Emergency Management Agency (FEMA) and the Federal Communications Commission (FCC) are testing the Emergency Alert System and Wireless Emergency Alerts on Wednesday, October 3rd. That means everyone's smart phone will blare out an Amber Alert-like alarm at the same time. Here's what you need to know.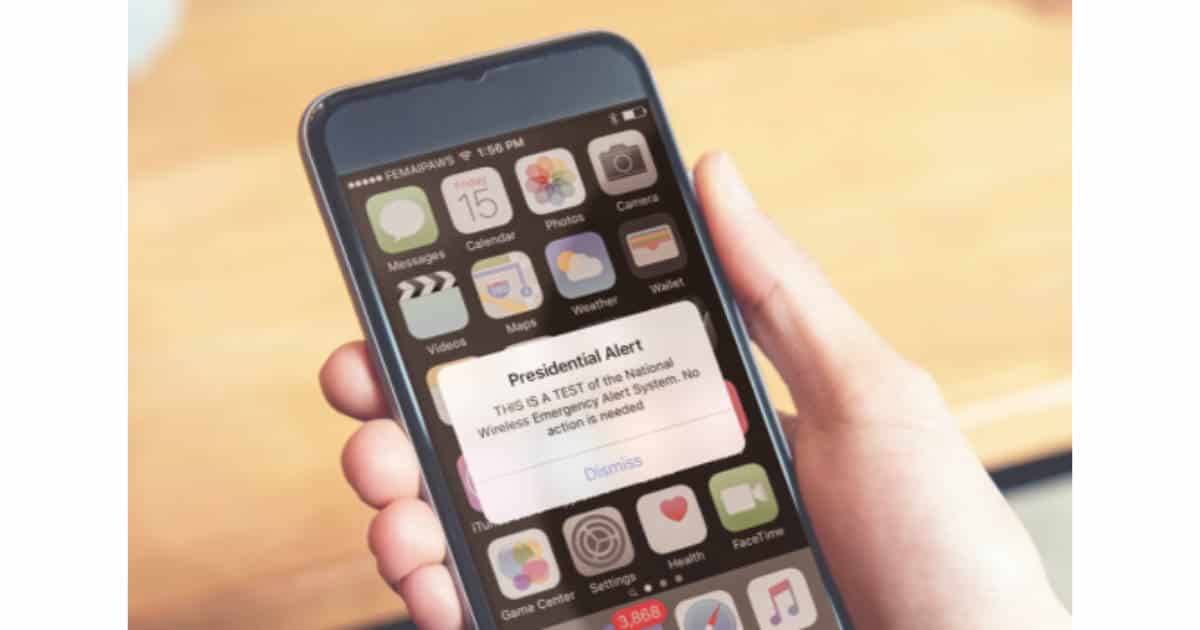 What is the Wireless Emergency Alerts (WEA) System and Emergency Alert System (EAS)?
WEA and EAS are part of a nation-wide system for issuing warnings and alerts for national emergencies. The Communications Act of 1934 lets the president use private sector communication platforms for emergency messages. That can include radio and television, and in this case, cell phone services.
Has WEA and EAS Been Tested Before?
EAS has been tested nation-wide three times already in November 2011, September 2016, and September 2017. This will be the fourth EAS test and first WEA test.
When are the WEA and EAS Tests Happening?
The WEA test starts at 11:18AM local time on Wednesday, October 3rd, 2018. The EAS test starts at 2:18PM eastern time. The EAS test is the one you'll see on your cell phone.
What Happens During the WEA Test?
Like an Amber Alert, you smart phone will vibrate and make an audible alarm sound. You'll also see this message on your phone's display:
This is a test of the National Wireless Emergency Alert System. No action is needed.
Who Will Get the WEA Test?
If you're in the United States and in range of a cell tower for a participating service provider you'll get the test message on your smart phone. That includes iPhone and Android OS phones.
Can I Opt Out or Block the WEA and EAS Test?
You can't opt out of the WEA and EAS test, nor can you disable it. Even if you disable Amber Alerts you'll still get the test message.
You can block the test message by putting your smart phone in Airplane Mode, or by turning your phone off. Of course, you're cutting off all communication for your phone so you won't get any calls or other messages.
Can WEA be Used for Any Presidential Message?
The Integrated Public Alert and Warning System Modernization Act of 2015 limits how WEA can be used. Alerts can be issued for testing, like we'll see on October 3rd, or for natural or man-made disasters, terrorism threats, or public safety threats. Personal messages, campaign messages, and other political messages aren't permitted.
All WEA alerts are given to FEMA by the president. The alerts are broadcast by FEMA, and must meet Integrated Public Alert and Warning System Modernization Act requirements before they can be broadcast.