Apple's just released 2018 Touch Bar MacBook Pro is the first with a True Tone display, and that extends to a couple external displays, too. Apple's own Thunderbolt display is on the list, as are the LG UtraFine 4K and 5K displays.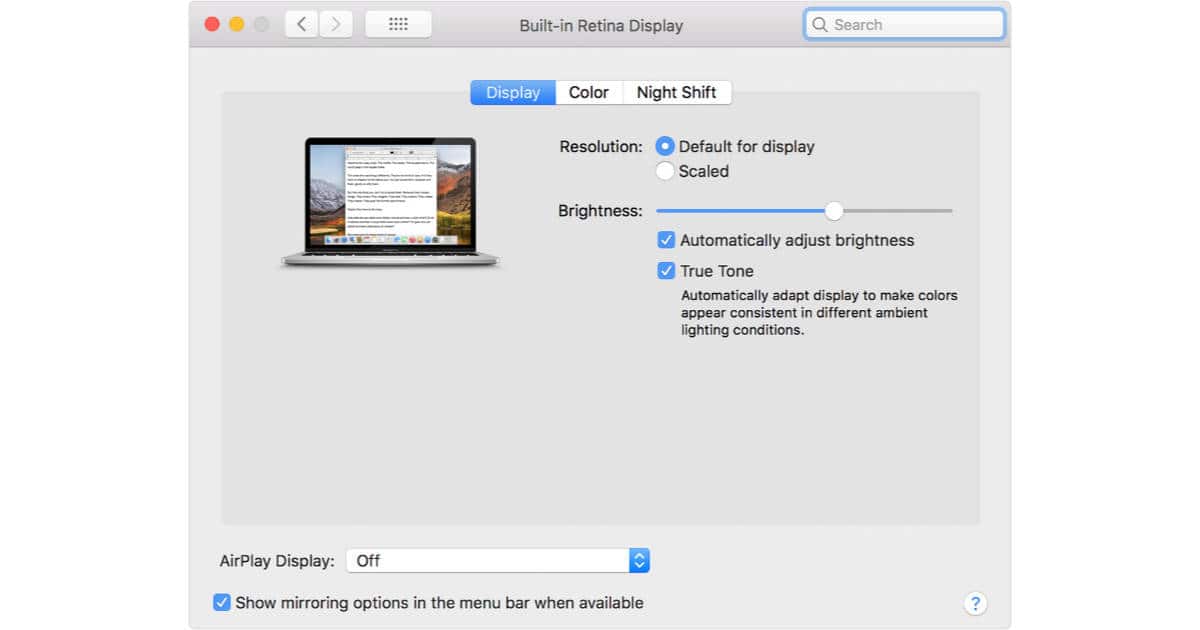 True Tone first showed up on the iPad Pro and then the iPhone 8, iPhone 8 Plus, and iPhone X. It uses sensors in your device to detect the ambient light and adjust the display white balance for consistent color.
The idea is that the lighting around you changes how you perceive color on screen. Adapting to that is supposed to create a more natural and predictable. Apple describes the feature like this:
The Retina displays in MacBook Pro (2018) include True Tone technology, which uses advanced multichannel sensors to adjust the color and intensity of your display to match the ambient light so that images appear more natural.
You can enable or disable True Tone for the MacBook Pro's built-in Retina Display, and according to a just released Knowledge Base article, for three external displays, as well. Assuming you Apple's discontinued Thunderbolt Display, or either of LG's UltraFine displays, you can get the same color consistence across all of your screens.
The 2018 Touch Bar MacBook Pro was announced yesterday and the first orders are being delivered today.