Adobe announced Wednesday new versions of video editing and effects tools in Creative Cloud. The company announced new versions of Premier, After Effects, Audition, and Character Animator, all of which are work more closely with one another. MacBook Pro owners will also get support for Apple's new Touch Bar.
Adobe made the announcement in advance of the National Association of Broadcasters Show (NAB), the annual trade show for the pro video market. The updates from Adobe are available to subscribers today—subscription plans that include the video apps start at $49.99 per month.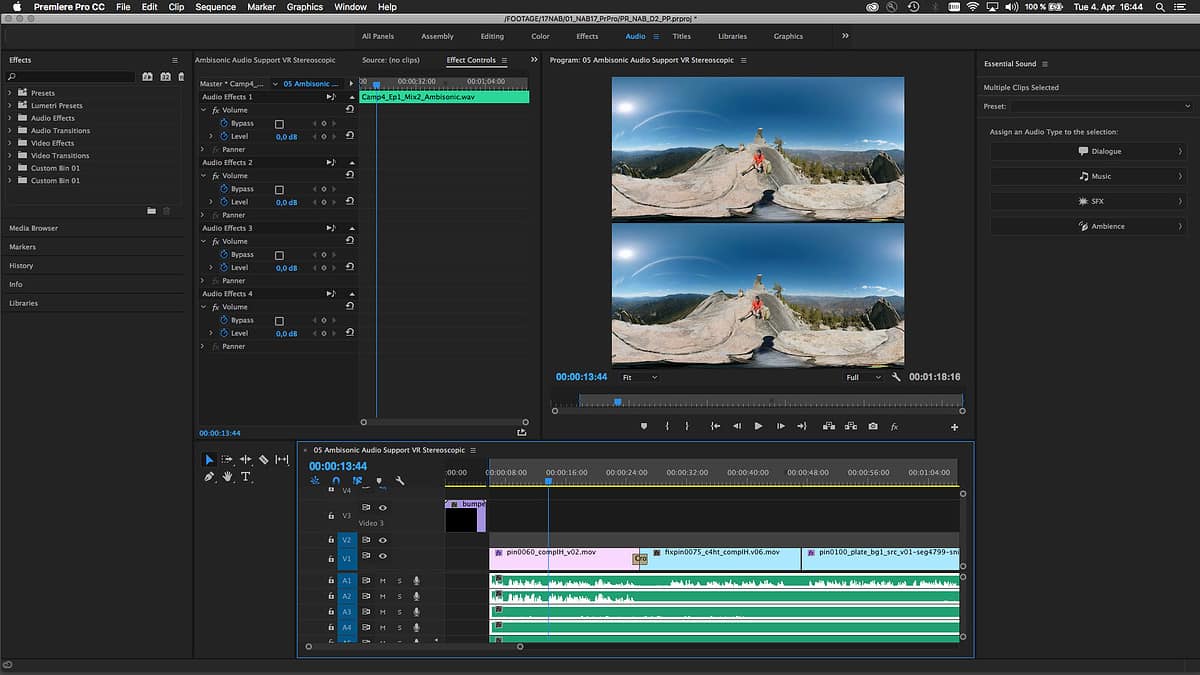 New Features in Creative Cloud
From Adobe:
Motion Graphics Templates now bring the power of After Effects to Premiere Pro through easy to use templates, allowing creators to add beautiful titles, animations and lower thirds to their videos and create custom motion graphics templates which can be shared via Creative Cloud Libraries.
Essential Sound Panel in Premiere Pro lets users make audio mixes and sound improvements that in the past would have required a dedicated session by an audio engineer.
Camera Shake Deblur in After Effects rescues unusable footage by reducing motion blur that often occurs with camera shake.
Character Animator (beta) continues to invent the future of live animation with new technology that now animates multiple puppets created in Adobe Photoshop CC or Adobe Illustrator CC, and embraces full body animation with new walk cycles.
Team Projects (beta) allows Creative Cloud for teams or enterprise members to have a secure cloud-first collaborative workflow with new support for Dynamic Link and Adobe Media Encoder to streamline collaboration.
Ambisonic audio in Premiere Pro expands on its best-in-class native support for VR with positionally-aware audio for VR enabled platforms like YouTube and Facebook.
Hundreds of third-party integrations including Apple Touch Bar support for MacBook Pro and new Microsoft Surface Dial functionality in Premiere Pro with shuttle control in the timeline as well as changing hot float and text values.
Other new features include the ability for video editors to sell their work directly through Adobe Stock. Adobe also added content from Pond5 to Stock.