There's a new Kickstarter project that will help you fill your home with Apple decorations. Specifically, plushy pillows in the shape of certain Apple products.
[Standards Manual Brings History of Emoji to Life in New Kickstarter Book]
The Iconic Pillow Collection
It's called the Iconic Pillow Collection, and it's a "cuddly tribute to the tech that changed our lives." It includes five pillows: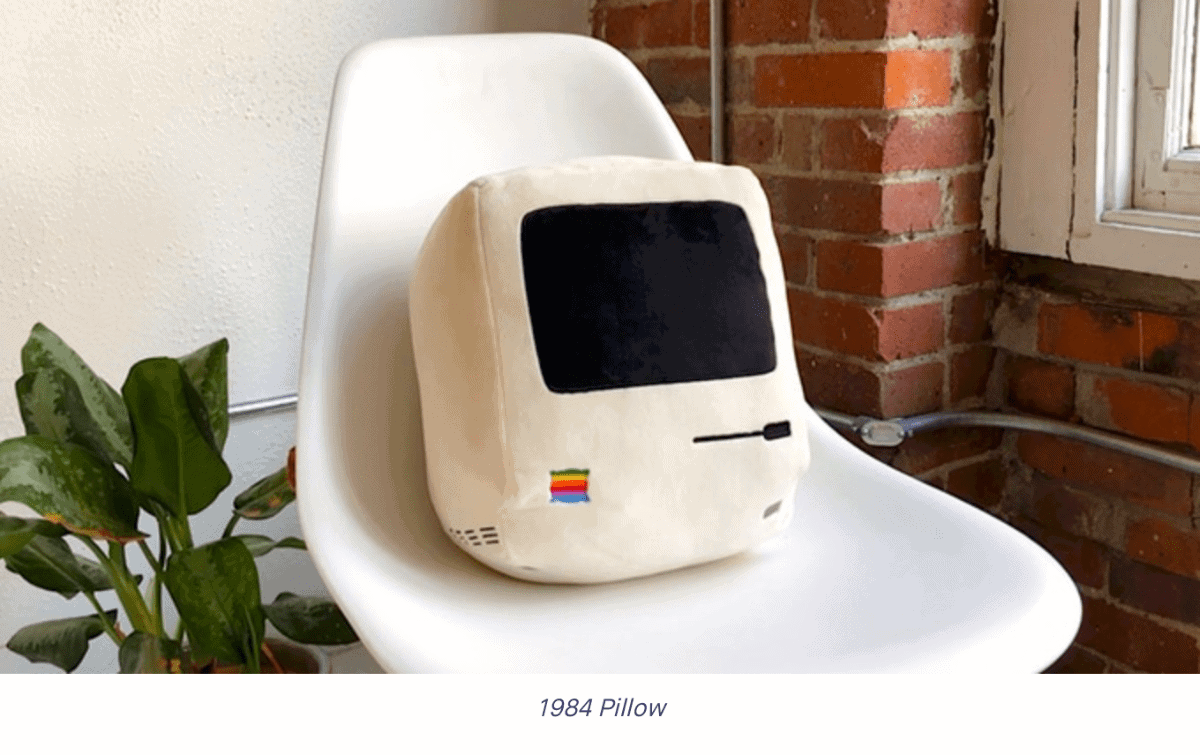 1977 Apple II pillow
1984 Macintosh pillow
1998 iMac G3 pillow
2001 iPod pillow
2007 iPhone pillow
Each pillow has embroidery and other details that make it look like the product it was designer after. The project has been fully funded, and rewards start at US$39.