The Apple Watch Series 4, besides being an improved model, is also the world's first over the counter electrocardiogram, and it's FDA approved.
[Apple Announces Apple Watch Series 4 with Bigger Display, New Watch Faces]
ECG
An electrocardiogram, or ECG, is a chart of your heartbeat. The new sensor measures and records the electrical activity of your heart over time. Since it has been approved by the Food and Drug Administration, it means Apple can legally call the Apple Watch Series 4 a medical device.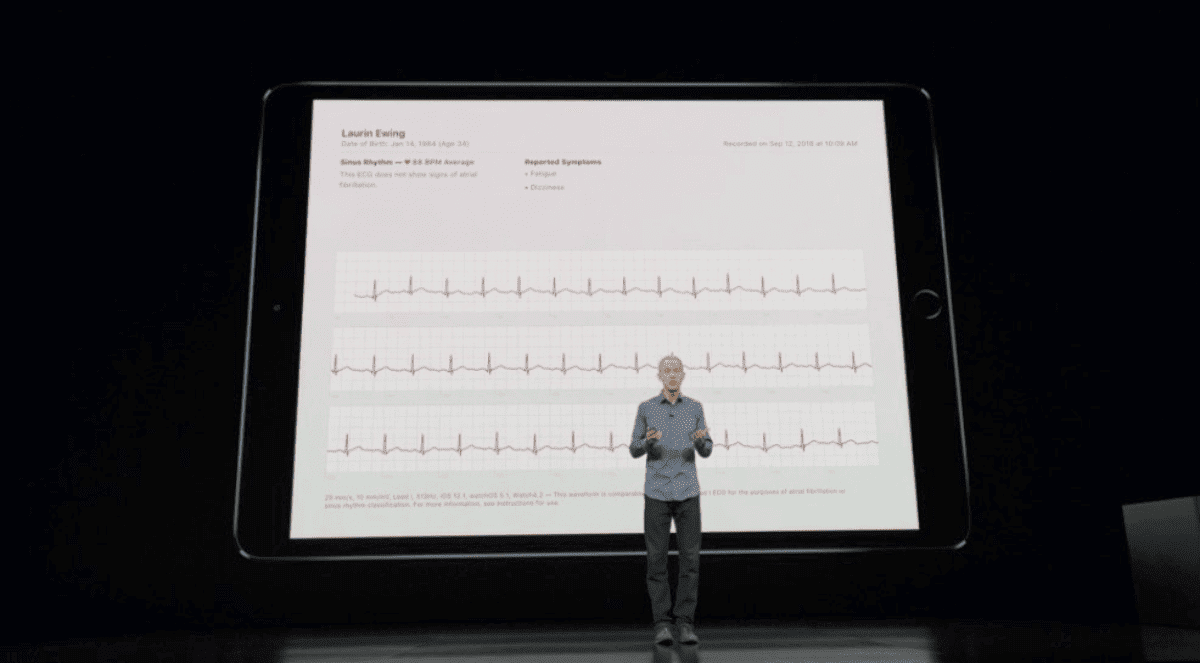 It monitors your heart rate using green LEDs on the bottom sensor. It reflects on your skin to detect your pulse and changes in blood volume. This is turned into the heart rate number you see on the device.
To produce an ECG, all you have to do is press your finger against the digital crown. The watch passes an electrical current across your chest to track electrical signals in your heart.
This is more accurate than using a pulse. It takes 30 seconds and you'll see a heart rhythm classification. The data is stored in Apple's Health app and you can send a PDF version of your ECG to your doctor.