Apple squashed 30 security holes in macOS Sierra with the release of macOS 10.12.5 on Monday. The company's security notes indicate the update addressed a wide variety of issues in its Mac operating system, many of which are serious.
Flaws would have allowed the bad guys to capture network credentials, gain root control of your Mac, or read data stored in memory that is supposed to be protected.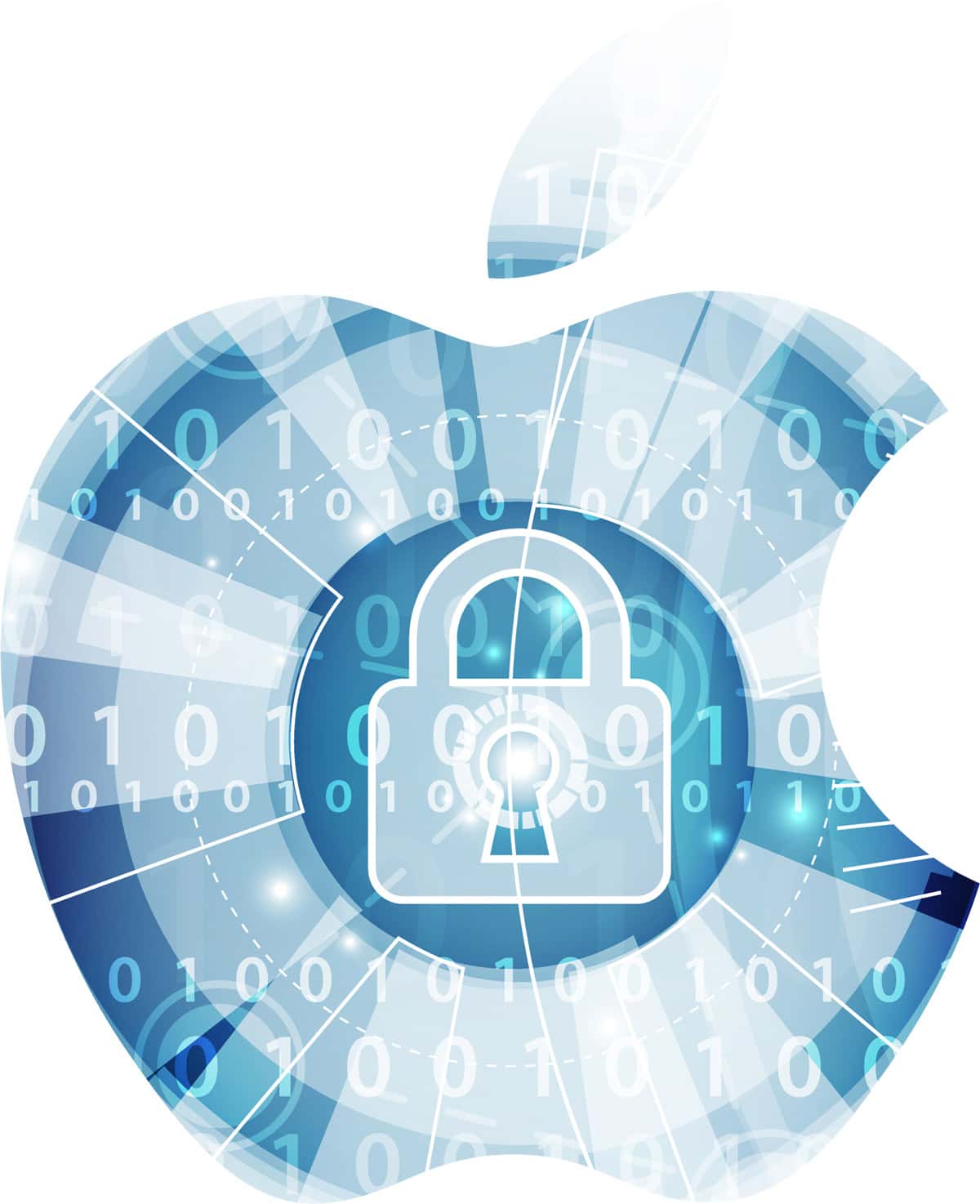 These patches were included in macOS 10.12.5, but Apple also released standalone security updates for El Capitan and Yosemite:
In addition to the two direct links above, all three updates can be found in the Mac App Store, depending on which version of the operating system you're running.
macOS Sierra 10.12.5, Security Update 2017-002 El Capitan, and Security Update 2017-002 Yosemite

Released May 15, 2017

802.1X

Available for: macOS Sierra 10.12.4

Impact: A malicious network with 802.1X authentication may be able to capture user network credentials

Description: A certificate validation issue existed in EAP-TLS when a certificate changed. This issue was addressed through improved certificate validation.

CVE-2017-6988: Tim Cappalli of Aruba, a Hewlett Packard Enterprise company

Accessibility Framework

Available for: macOS Sierra 10.12.4

Impact: An application may be able to gain system privileges

Description: A memory corruption issue was addressed with improved memory handling.

CVE-2017-6978: Ian Beer of Google Project Zero

CoreAnimation

Available for: macOS Sierra 10.12.4, OS X El Capitan v10.11.6, and OS X Yosemite v10.10.5

Impact: Processing maliciously crafted data may lead to arbitrary code execution

Description: A memory consumption issue was addressed through improved memory handling.

CVE-2017-2527: Ian Beer of Google Project Zero

CoreAudio

Available for: macOS Sierra 10.12.4

Impact: An application may be able to read restricted memory

Description: A validation issue was addressed with improved input sanitization.

CVE-2017-2502: Yangkang (@dnpushme) of Qihoo360 Qex Team

DiskArbitration

Available for: macOS Sierra 10.12.4 and OS X El Capitan v10.11.6

Impact: An application may be able to gain system privileges

Description: A race condition was addressed with additional filesystem restrictions.

CVE-2017-2533: Samuel Groß and Niklas Baumstark working with Trend Micro's Zero Day Initiative

HFS

Available for: macOS Sierra 10.12.4, OS X El Capitan v10.11.6, and OS X Yosemite v10.10.5

Impact: An application may be able to read restricted memory

Description: A validation issue was addressed with improved input sanitization.

CVE-2017-6990: Chaitin Security Research Lab (@ChaitinTech) working with Trend Micro's Zero Day Initiative

iBooks

Available for: macOS Sierra 10.12.4

Impact: A maliciously crafted book may open arbitrary websites without user permission

Description: A URL handling issue was addressed through improved state management.

CVE-2017-2497: Jun Kokatsu (@shhnjk)

iBooks

Available for: macOS Sierra 10.12.4

Impact: An application may be able to execute arbitrary code with root privileges

Description: An issue existed within the path validation logic for symlinks. This issue was addressed through improved path sanitization.

CVE-2017-6981: evi1m0 of YSRC (sec.ly.com)

iBooks

Available for: macOS Sierra 10.12.4

Impact: An application may be able to escape its sandbox

Description: A memory corruption issue was addressed with improved memory handling.

CVE-2017-6986: evi1m0 of YSRC (sec.ly.com) & Heige (SuperHei) of Knownsec 404 Security Team

Intel Graphics Driver

Available for: macOS Sierra 10.12.4

Impact: An application may be able to gain kernel privileges

Description: A memory corruption issue was addressed with improved memory handling.

CVE-2017-2503: sss and Axis of 360Nirvan team

IOGraphics

Available for: macOS Sierra 10.12.4

Impact: An application may be able to gain kernel privileges

Description: A memory corruption issue was addressed with improved memory handling.

CVE-2017-2545: 360 Security (@mj0011sec) working with Trend Micro's Zero Day Initiative

IOSurface

Available for: macOS Sierra 10.12.4, OS X El Capitan v10.11.6, and OS X Yosemite v10.10.5

Impact: An application may be able to gain kernel privileges

Description: A memory corruption issue was addressed with improved memory handling.

CVE-2017-6979: Adam Donenfeld of Zimperium zLabs

Kernel

Available for: macOS Sierra 10.12.4

Impact: An application may be able to gain kernel privileges

Description: A memory corruption issue was addressed with improved memory handling.

CVE-2017-2494: Jann Horn of Google Project Zero

Kernel

Available for: macOS Sierra 10.12.4

Impact: An application may be able to execute arbitrary code with kernel privileges

Description: A race condition was addressed through improved locking.

CVE-2017-2501: Ian Beer of Google Project Zero

Kernel

Available for: macOS Sierra 10.12.4

Impact: An application may be able to read restricted memory

Description: A validation issue was addressed with improved input sanitization.

CVE-2017-2507: Ian Beer of Google Project Zero

CVE-2017-2509: Jann Horn of Google Project Zero

CVE-2017-6987: Patrick Wardle of Synack

Kernel

Available for: macOS Sierra 10.12.4, OS X El Capitan v10.11.6, and OS X Yosemite v10.10.5

Impact: An application may be able to read restricted memory

Description: A validation issue was addressed with improved input sanitization.

CVE-2017-2516: Jann Horn of Google Project Zero

Kernel

Available for: macOS Sierra 10.12.4, OS X El Capitan v10.11.6, and OS X Yosemite v10.10.5

Impact: An application may be able to gain kernel privileges

Description: A memory corruption issue was addressed with improved memory handling.

CVE-2017-2546: Chaitin Security Research Lab (@ChaitinTech) working with Trend Micro's Zero Day Initiative

Multi-Touch

Available for: macOS Sierra 10.12.4

Impact: An application may be able to gain kernel privileges

Description: A memory corruption issue was addressed with improved memory handling.

CVE-2017-2542: 360 Security (@mj0011sec) working with Trend Micro's Zero Day Initiative

CVE-2017-2543: 360 Security (@mj0011sec) working with Trend Micro's Zero Day Initiative

NVIDIA Graphics Drivers

Available for: macOS Sierra 10.12.4

Impact: An application may be able to gain kernel privileges

Description: A memory corruption issue was addressed with improved memory handling.

CVE-2017-6985: Axis and sss of Nirvan Team of Qihoo 360 and Simon Huang (@HuangShaomang) of IceSword Lab of Qihoo 360

Sandbox

Available for: macOS Sierra 10.12.4, OS X El Capitan v10.11.6, and OS X Yosemite v10.10.5

Impact: An application may be able to escape its sandbox

Description: A memory corruption issue was addressed with improved memory handling.

CVE-2017-2512: Federico Bento of Faculty of Sciences, University of Porto

Security

Available for: macOS Sierra 10.12.4, OS X El Capitan v10.11.6, and OS X Yosemite v10.10.5

Impact: An application may be able to escape its sandbox

Description: A resource exhaustion issue was addressed through improved input validation.

CVE-2017-2535: Samuel Groß and Niklas Baumstark working with Trend Micro's Zero Day Initiative

Speech Framework

Available for: macOS Sierra 10.12.4

Impact: An application may be able to escape its sandbox

Description: An access issue was addressed through additional sandbox restrictions.

CVE-2017-2534: Samuel Groß and Niklas Baumstark working with Trend Micro's Zero Day Initiative

Speech Framework

Available for: macOS Sierra 10.12.4

Impact: An application may be able to escape its sandbox

Description: A memory corruption issue was addressed with improved memory handling.

CVE-2017-6977: Samuel Groß and Niklas Baumstark working with Trend Micro's Zero Day Initiative

SQLite

Available for: macOS Sierra 10.12.4

Impact: A maliciously crafted SQL query may lead to arbitrary code execution

Description: A use after free issue was addressed through improved memory management.

CVE-2017-2513: found by OSS-Fuzz

SQLite

Available for: macOS Sierra 10.12.4

Impact: A maliciously crafted SQL query may lead to arbitrary code execution

Description: A buffer overflow issue was addressed through improved memory handling.

CVE-2017-2518: found by OSS-Fuzz

CVE-2017-2520: found by OSS-Fuzz

SQLite

Available for: macOS Sierra 10.12.4

Impact: A maliciously crafted SQL query may lead to arbitrary code execution

Description: A memory corruption issue was addressed with improved memory handling.

CVE-2017-2519: found by OSS-Fuzz

SQLite

Available for: macOS Sierra 10.12.4

Impact: Processing maliciously crafted web content may lead to arbitrary code execution

Description: Multiple memory corruption issues were addressed with improved input validation.

CVE-2017-6983: Chaitin Security Research Lab (@ChaitinTech) working with Trend Micro's Zero Day Initiative

CVE-2017-6991: Chaitin Security Research Lab (@ChaitinTech) working with Trend Micro's Zero Day Initiative

TextInput

Available for: macOS Sierra 10.12.4, OS X El Capitan v10.11.6, and OS X Yosemite v10.10.5

Impact: Parsing maliciously crafted data may lead to arbitrary code execution

Description: A memory corruption issue was addressed with improved memory handling.

CVE-2017-2524: Ian Beer of Google Project Zero

WindowServer

Available for: macOS Sierra 10.12.4, OS X El Capitan v10.11.6, and OS X Yosemite v10.10.5

Impact: An application may be able to gain system privileges

Description: A memory corruption issue was addressed with improved memory handling.

CVE-2017-2537: Chaitin Security Research Lab (@ChaitinTech) working with Trend Micro's Zero Day Initiative

CVE-2017-2541: Richard Zhu (fluorescence) working with Trend Micro's Zero Day Initiative

CVE-2017-2548: Team Sniper (Keen Lab and PC Mgr) working with Trend Micro's Zero Day Initiative

WindowServer

Available for: macOS Sierra 10.12.4, OS X El Capitan v10.11.6, and OS X Yosemite v10.10.5

Impact: An application may be able to read restricted memory

Description: A validation issue was addressed with improved input sanitization.

CVE-2017-2540: Richard Zhu (fluorescence) working with Trend Micro's Zero Day Initiative