Audioengine announced the A5+ Wireless Speakers Thursday, marrying the great sound of the A5+ to an internal Bluetooth receiver with a built-in digital audio converter (DAC). Combined, they allow wireless support Bluetooth aptX and SBC, as well as Apple's AAC. They also continue to support wired inputs of 3.5mm stereo mini-jack and RCA Left and Right.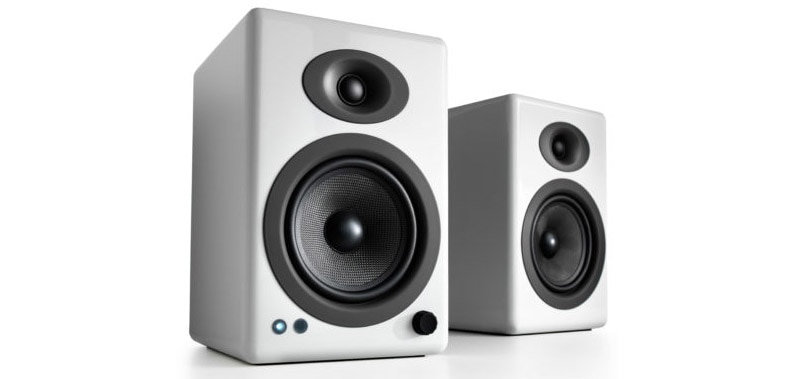 Audioengine A5+ Wireless Speakers
Audioengine's A5 family have long been among our favorite powered desktop speakers, having earned our top rating in TMO reviews. The A5+ Wireless Speakers build on the A5+ model, with the above-mentioned wireless capabilities. This is particularly relevant with the release of Apple's HomePod bringing high-end, wireless audio to the forefront of consumer minds.
Other differences from the earlier A5 line include sharper lines on the edges of the speaker cabinets and a centered tweeter.
We'll be putting them through their paces once we get a pair.
Wireless
Audioengine's main focus remains audio quality, and A5+ Wireless Speakers have a built-in 24-bit DAC. Bluetooth compresses audio, but these support the best sounding Bluetooth codecs available, including Bluetooth aptX and SBC and Apple's AAC. Users who want more can still used wired connectors.
They're available now in Black Satin or Hi-Gloss White for US$499. Solid Natural Bamboo is available for $569. Audioengine offers a 30-Day Audition for trying them out.