From Brinks Home Security comes a smart deadbolt for your home. The ARRAY lock is connected to the cloud and you can control it from your phone. It lets consumers use their existing Wi-Fi routers to connect the deadbolt to the cloud.
ARRAY Smart Deadbolt
The deadbolt was named Best Indoor Living Product by the National Association of Home Builders (NAHB) in 2017. Some features include:
Power management system that combines a rechargeable lithium polymer battery with a solar panel built in
Open the door with three ways: via the app, with the LED backlit keyboard, and traditional keys
Using the app, you can lock and unlock the deadbolt remotely, activate geofencing, check lock status and usage, schedule access with e-Keys and e-Codes, check battery status, and control multiple ARRAY locks
Compatible with Amazon Alexa, with more supported platforms in the future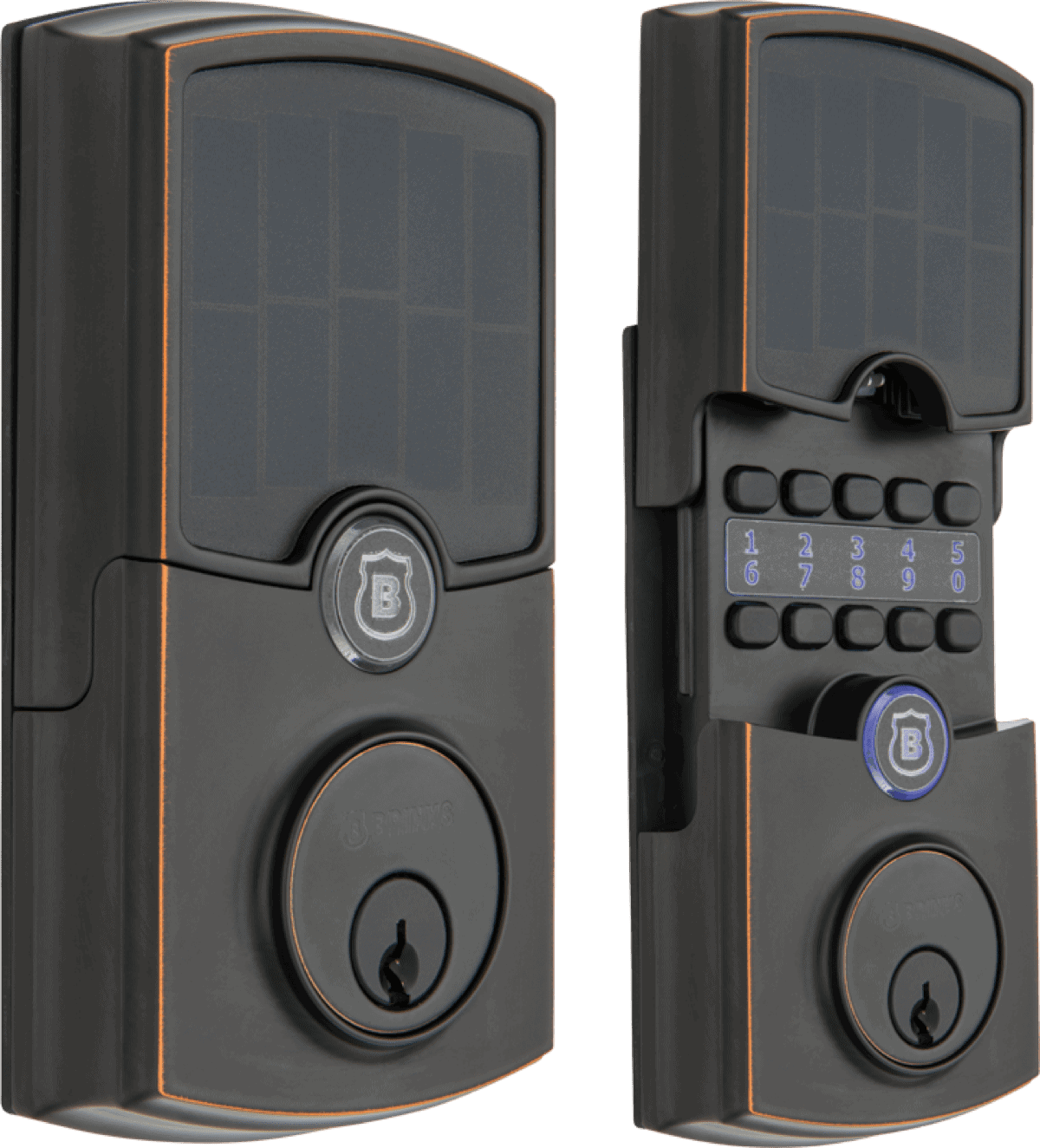 You can buy the ARRAY smart deadbolt for US$249, and preorders are starting now at www.arraylock.com. The company says it meets or exceeds the highest performance rating for residential locks from the American National Standards Institute (Grade 2), and is pick-resistant, bump-resistant and drill-resistant.