A team from Ukraine is introducing a Bluetooth metal detector you can use with your iPhone. It's not a finished product, but a working prototype. However, the team believes they can turn it into a viable niche for treasure hunters and enthusiasts.
Air Metal Detector
Called the Air Metal Detector, it's a Bluetooth device that uses your iPhone instead of a traditional control block. The team says the control block is the most expensive part of a metal detector. By eliminating it and making it work with your iPhone instead, they hope to make the detector more affordable.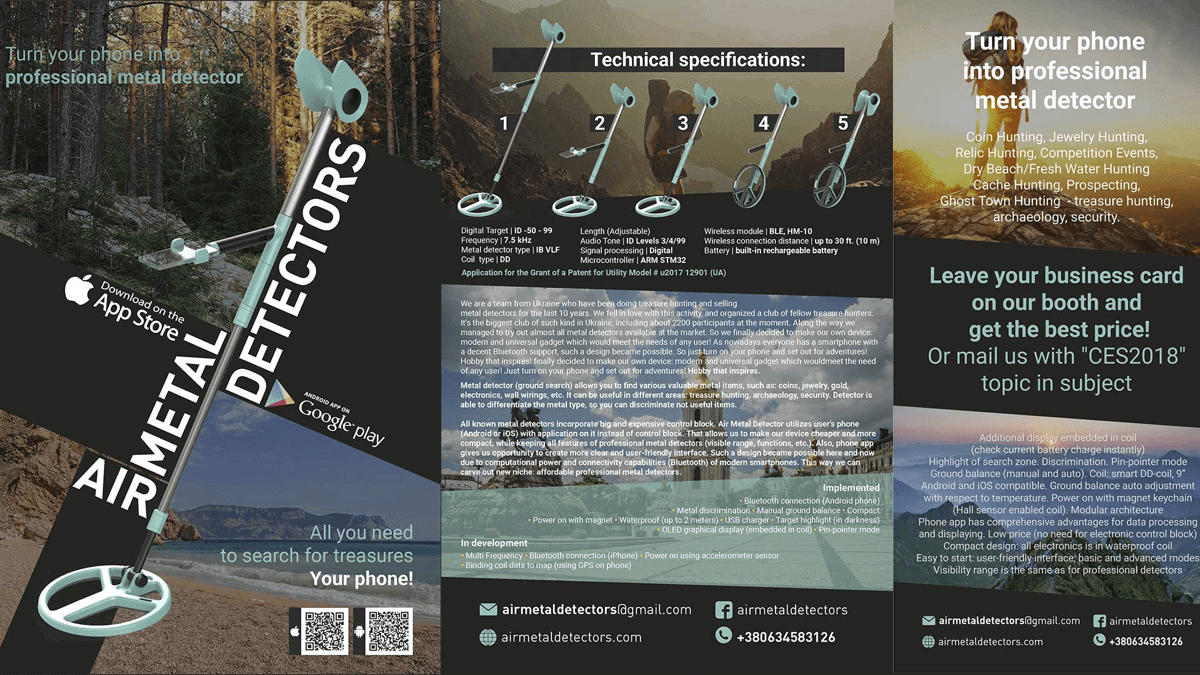 The Ukraine team has plenty of real world experience too, and organized a club of 2200+ detecting enthusiasts. It's not clear when or if they will make a successful product, but it certainly stands out at CES amid a sea of robots and smart home devices.