Eve Systems announced the second generation version of its Eve Room on Monday. Like the original Eve Room, the new model tracks temperature, humidity and air quality, and adds a built-in display plus a rechargeable battery.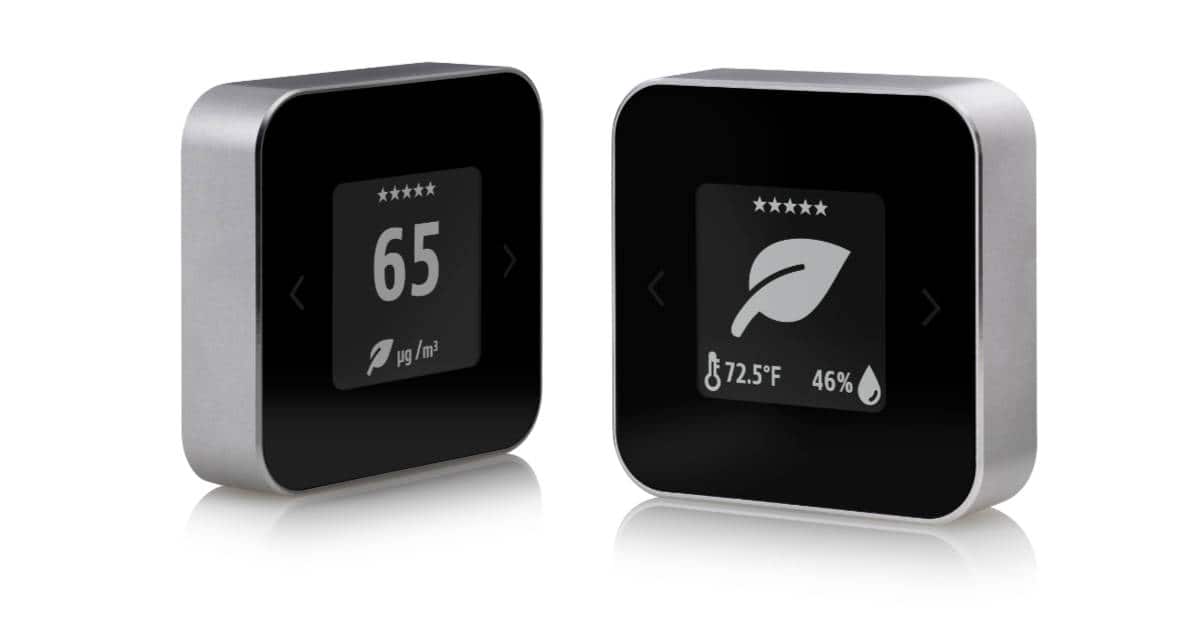 The second generation Eve Room gets a face lift, too, with a new design matching the Eve Degree's anodized aluminum body and E-Ink display. The original model was larger, white used AA batteris, and didn't have a display.
The Eve Room tracks volatile organic components concentration in your room. It also logs air temperature and humidity, and shows the data on its customizable E-Ink display. The built-in battery lasts for six weeks and recharges via Micro-USB.
The device supports Apple's HomeKit platform, along with the Home app, Siri, and the Eve Systems' Eve app. Since Eve Room uses Bluetooth LE it doesn't need a special hub, although you will need an Apple TV or HomePod for remove access, just like other HomeKit-compatible devices.
Preorders for the second generation Eve Room start today through Amazon and the Eve Systems website. It'll be available on September 12th and is priced at US$99.95.