Looking to upgrade your iPhone next month? Good news, because T-Mobile customers have been added to the iPhone Upgrade Program online.
[T-Mobile API Exposed Customer Data, Company Said No Evidence of Data Access]
T-Mobile Upgrade
Previously, T-Mobile customers could only upgrade by going into an Apple Store. But now you can enroll in the program in the Apple Store app. T-Mobile joins other carriers to the program, including Verizon, Sprint, and AT&T.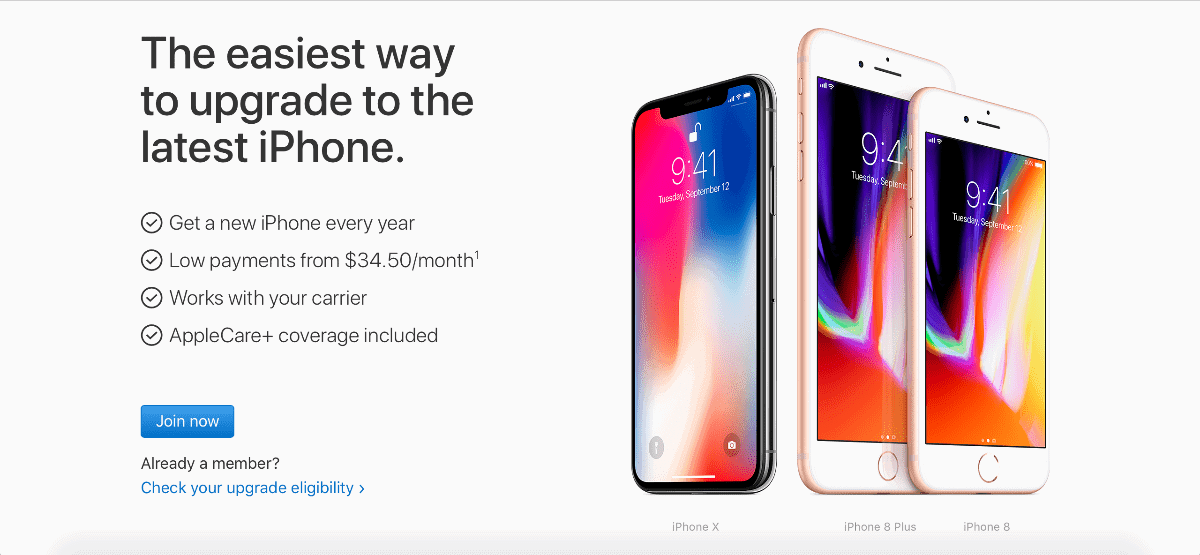 The program includes AppleCare+, which gives you coverage for two accidental damages a year—for two years—and costs US$99 per incident for iPhone X users. Phones are also unlocked, which gives you the freedom to switch carriers.
[T-Mobile and Sprint Merging, Announce Nation-wide 5G Plans]