Notifications get a nice upgrade in iOS 12 thanks to a feature called Instant Tuning. It lets you set specific notifications so they appear only when you look in Notification Center, or turn them off completely, with just a couple taps. Here's how it works.
If you get a lot of notifications from a specific app, device, or service, Notification Center will ask if you want to change how you get those alerts. You'll see a Manage button added to the bottom of the notification stack. Just tap it to adjust your settings.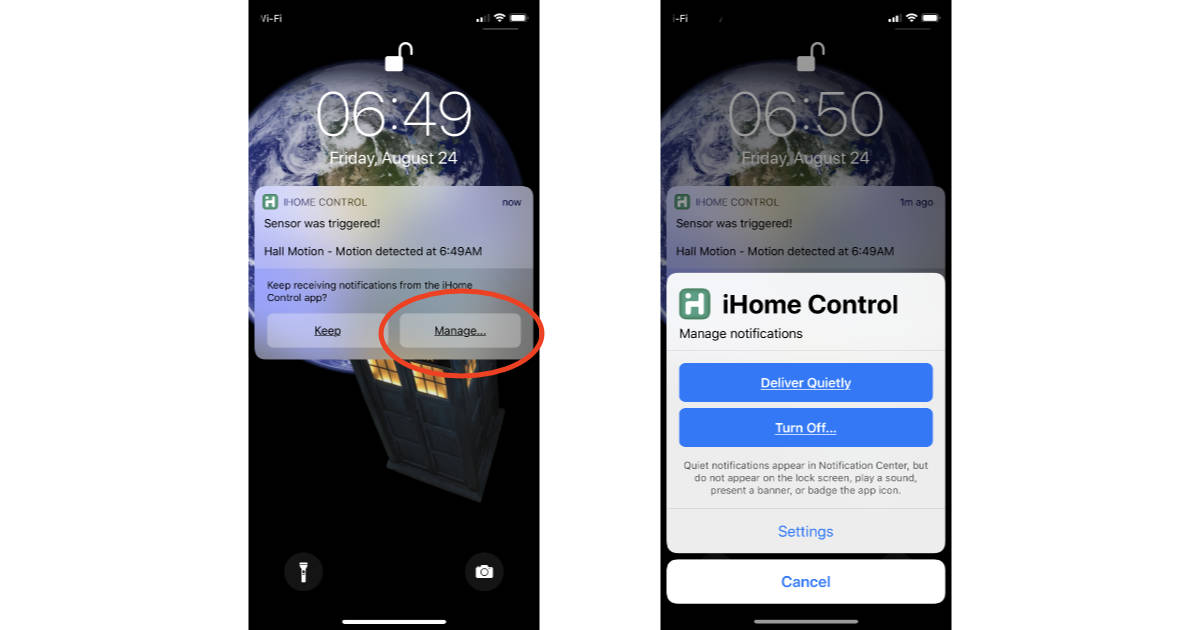 The options you get are Deliver Quietly and Turn Off. Here's what they do:
Notifications: Deliver Quietly
Settings a specific notification to Delivery Quietly means you'll still get the notification, but won't see it unless you look in Notification Center. It won't appear on your iPhone or iPad lock screen like other notifications.
Notifications: Turn Off
The Turn Off option does exactly what you thing: it disables all notifications for the app, device, or service.
Managing Notifications with a Swipe
You don't have to wait for the Manage option to show up on a Notification stack. Just swipe to the left on the stack to reveal the Manage button. You'll also get View and Clear options which makes it easy to declutter Notification Center without deleting everything.
If you later decide you need more prominent notifications just head over to the Settings app and tap Notifications. You can re-enable notifications you previously turned off, and change how they're displayed, too.