The HomePod delivery date for new orders has held steady at February 9th since preorders launched early on Friday, January 26th. As of this writing, customers can still order a HomePod for home delivery or in-store pickup on February 9th, the first day of availability.
This adds credence to the idea that software was what held up the launch of the HomePod, which was originally supposed to ship in December. Apple announced in December that it would be delayed until early 2018, and the company met that goal. Preorders started early Friday morning, with delivery on February 9th.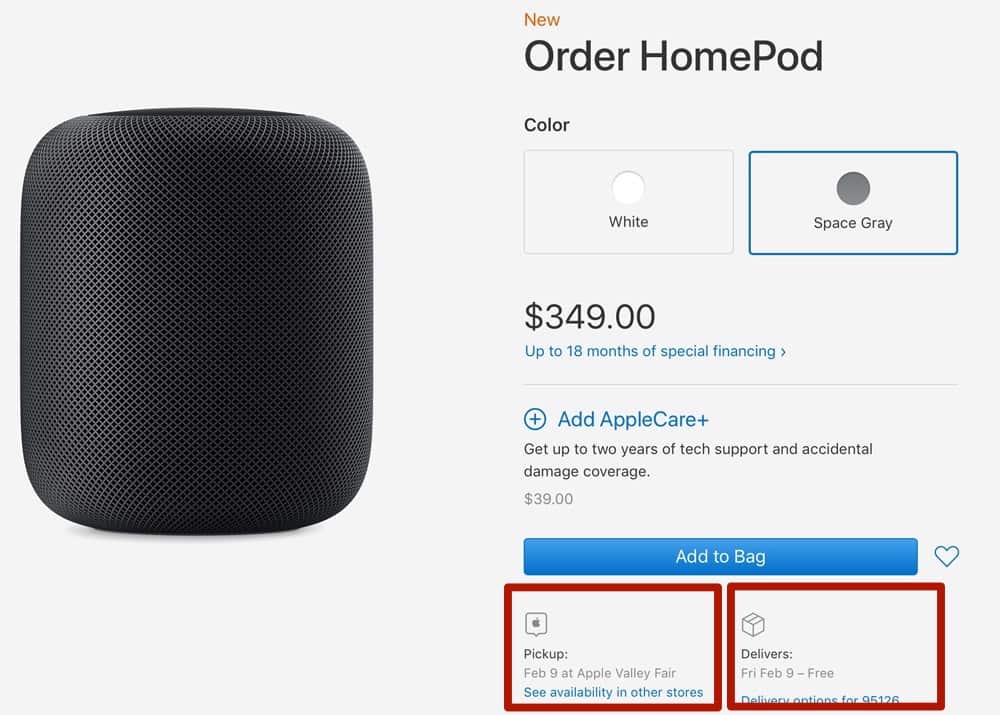 HomePod Software Development
Historically, when Apple has delayed a product launch, as with AirPods or iPhone X, a component shortage or some other manufacturing issue has been to blame. When that's been the case, Apple has quickly sold out of its initial availability, and delivery times have slipped.
While it's possible delivery times have held steady for HomePod because no one wants one, the preponderance of evidence suggests software was always to blame for the delay. For instance, Apple said HomePod will ship without some of the features originally announced, and that they would be added later this year.
Dave Hamilton, Jeff Gamet, and John Martellaro discussed other aspects of the HomePod delivery date on Friday's Daily Observations.
The bottom line is that if you weren't up at 5:30 PST on Friday to order a HomePod, you can still do so with delivery or in-store pickup on February 9th.