Apple released iOS 10.0.2 Friday. The headline feature is a fix for an issue that kept some headphone audio controls from working. A Photos bug was also fixed, as well as a problem with app extensions.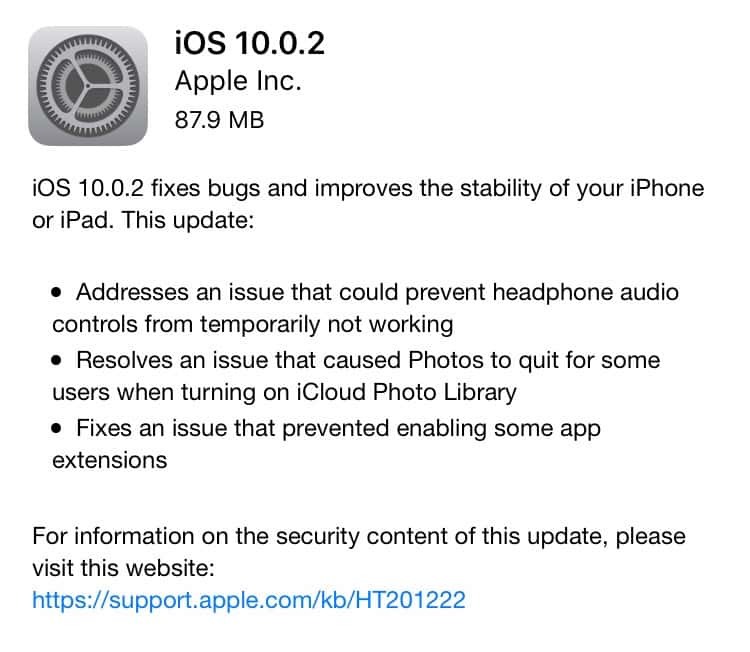 Patch Notes for Your Text-Based Convenience
iOS 10.0.2 fixes bugs and improved the stability of your iPhone or iPad. This update:

Addresses an issue that could prevent headphone audio controls from temporarily not working
Resolves an issue that caused Photos to quit for some users when turning on iCloud Photo Library
Fixes an issue that prevented enabling some app extensions
A separate document on Apple's support site said no additional security fixes were included in the update.
So far, TMO staff have encountered no difficulties with this update. Please drop your own update experiences in the comments.