If you're ready to impulse buy an iPhone X—or just want instant gratification for your purchase—odds are you can walk into an Apple retail store today an pick one up. Inventory has improved dramatically since the iPhone X launch at the beginning of November and now it's pretty easy to find one in Apple's stores.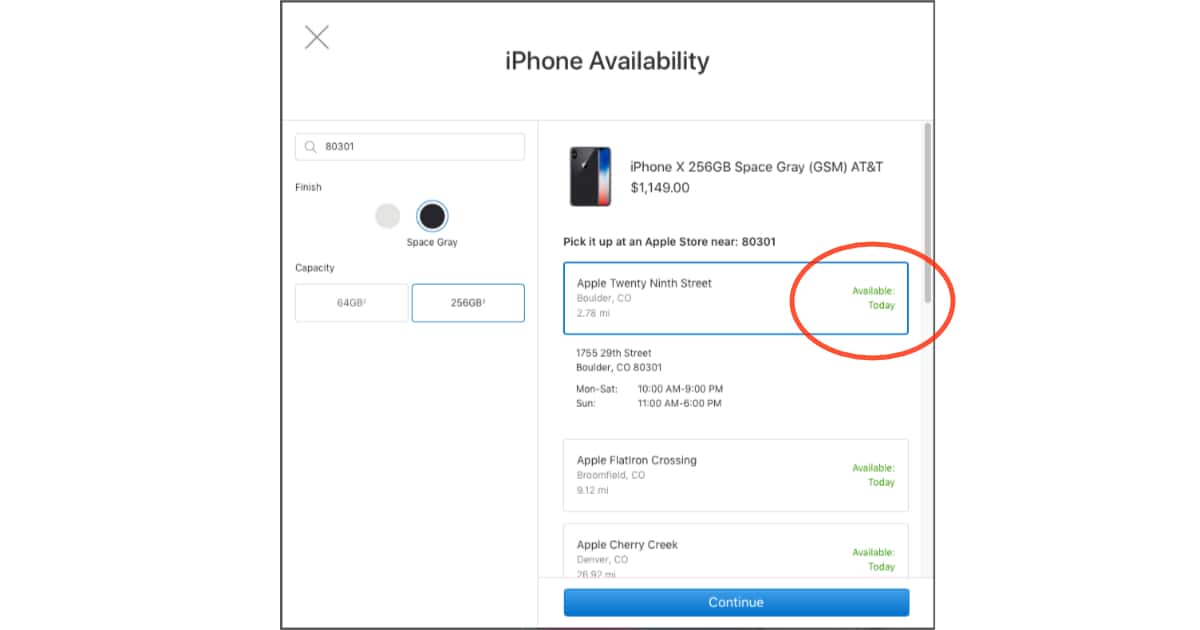 We used Apple's own inventory availability checker to see where the iPhone X is available. If you aren't sure how that works just check out our Quick Tip from earlier this month.
The 64 GB and 256 GB models in both silver and Space Gray were available at most Apple retail stores we checked. If you're in Colorado, for example, just swing in any Apple Store and pick one up.
This is the fastest way to get the new iPhone X right now. Ordering online from Apple's website still shows delivery windows between December 11th and December 18th. That's not bad considering how quickly after pre-orders started that buyers were seeing late December delivery dates.
The iPhone X is Apple's new flagship smartphone. It sports a 5.8-inch Super Retina OLED screen, 12 megapixel wide angle and telephoto cameras, Face ID, Qi wireless charging support, and more. Pricing starts at US$999, and now it's easy to say you can get one today.