Microsoft rolled out several improvements to Office for Mac in January, including improved coauthoring support, AutoSave, and new reading and learning tools designed to help users with learning differences. The company also announced improvements in Office and OneDrive for iOS we covered separately.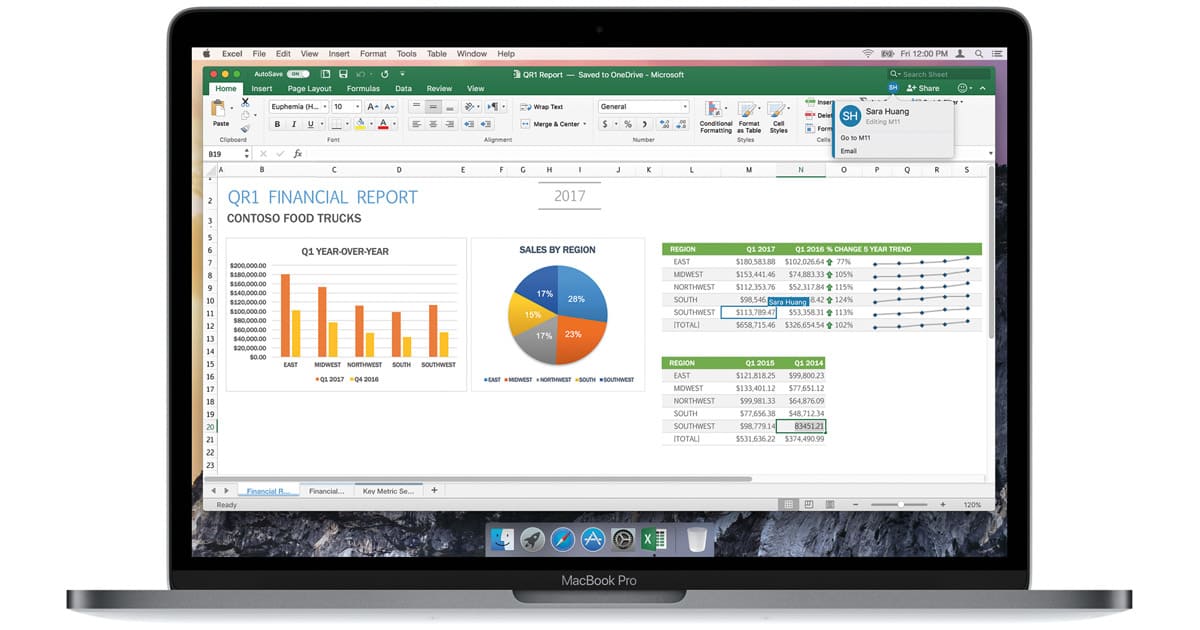 Reading Skills and Learning Tools for Mac
The first change I'll cover will be welcomed by anyone with learning or reading differences, including dyslexia. The company added tools called Immersive Reader and Read Aloud to its Mac software, after first adding them to Windows and Android. From Microsoft:
These tools enable content to be viewed in ways that are optimized for learning differences and allow documents to be read back with simultaneous highlighting. These features make it easier to recognize and correct errors as you write, improving reading and editing accuracy for everyone—especially users with learning disabilities such as dyslexia.
Coauthoring Improvements
Microsoft has added indicators in coauthored documents to allow users to see who else is working with them on a shared document. These indicators will allow users to see, "who else is working with you in a document, see where they're working, and view changes."
AutoSave
It was Word for Mac way, way back in the day that taught me to reflexively his the command-s keys every few minutes because the app would crash. A lot. The January update for Office for Mac includes support for AutoSave in Word, Excel, and PowerPoint for Mac, but only if you're an Office 365 subscriber storing your documents in OneDrive or SharePoint. According to the company:
Whether you're working alone or with others, your latest changes are now automatically stored in the cloud, so you never need to worry about hitting the Save button again. You can also view and restore content from earlier versions of the document at any time with support for version history.
Microsoft said these updates are available now.