Apple News Notifications in iOS went bonkers Tuesday evening, with the same notification going out over and over again. CNN tweeted an apology after some of its notifications went out hundreds of times (according to users). That apology said the issue was on Apple's end, which is backed up by the fact that other Apple News Notifications were repeatedly sent, too.
[Update: I personally noticed this issue when I got a flurry of Notifications from Fox News and went looking for info. So far, I've only seen reports of this issue with CNN and Fox News. – Bryan]
CNN's tweet:
We are aware that some Apple News users recently received multiples of the same alert. Our server log shows CNN sent only one. We are working with Apple to identify their issue, as users on CNN-owned platforms did not experience a problem. Apologies to those who did.

— CNN Communications (@CNNPR) January 30, 2018
Turn Off Apple News Notifications to Stop Repeated Alerts
Apple hasn't yet addressed the issue, but with the State of the Uniom address tonight, many people might be experiencing this problem. Until Apple fixes it, you may want to turn off Apple News Notifications. You can do so in two ways.
The first is to go to Settings > Notifications > News and turn off Allow Notifications.
The second is go to the Apple News app > Following > Subscriptions. Any news source you've chosen to follow or subscribe to will have a bell button on the right, as shown below. If that bell is blue, you receive notifications for major stories from that source. If it's gray, you don't. Make sure to scroll down to News Editors, too, which are alerts curated by Apple.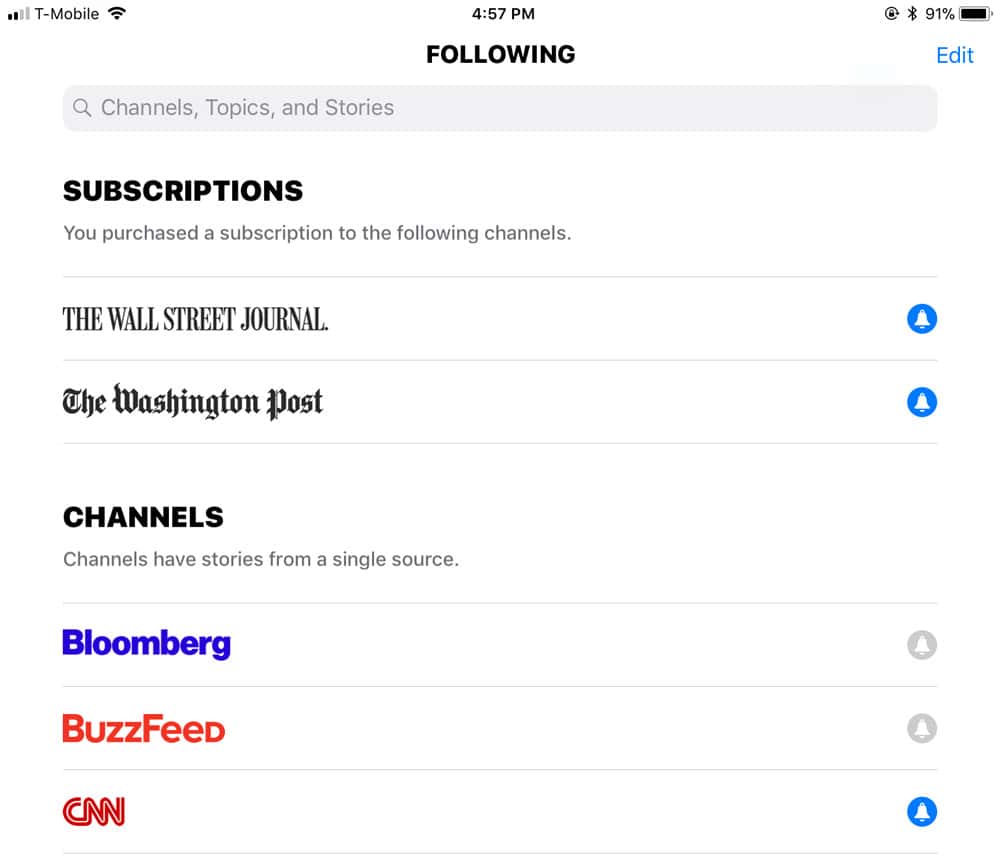 If you like and use your Apple New Notifications, be sure and come back in a day or two to turn them back on. Apple is likely working on this as I write.