OmniGraffle 3 for the iPhone and iPad rolled out on Wednesday bringing it inline with the feature set in OmniGraffle 7 for the Mac, and it adds in a free trial mode, too.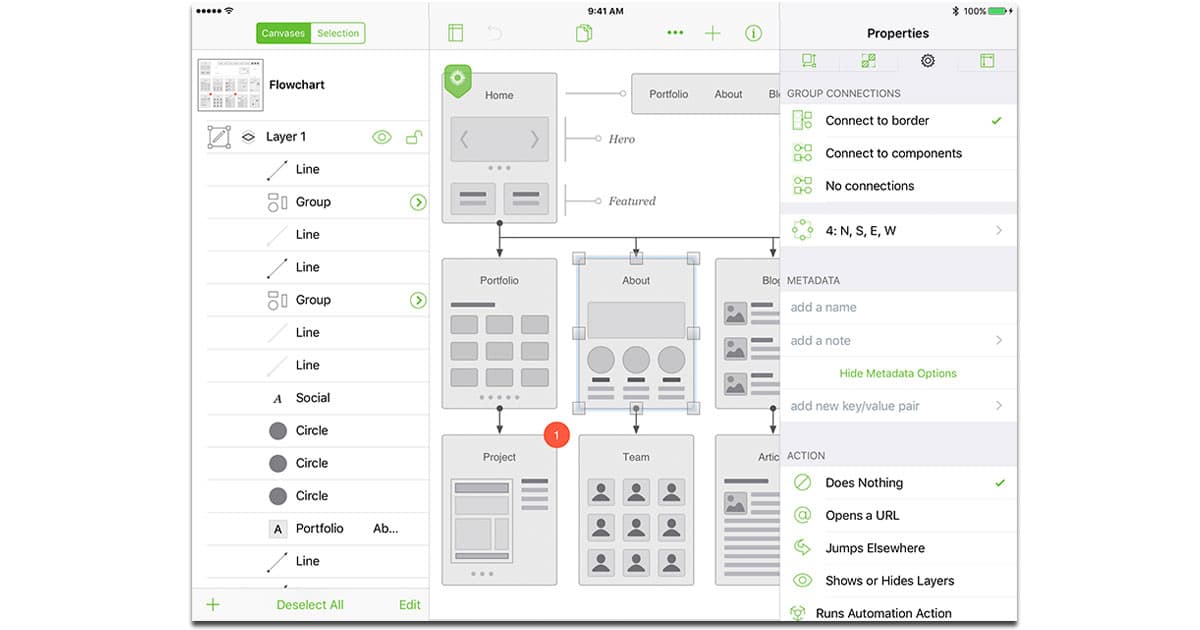 OmniGraffle is a diagram design app that you can also use to create drawings and vector graphics.
OmniGraffle Standard 3 and OmniGraffle Pro 3 adopts the sidebar interface introduced in OmniGraffle 7 for the Mac, adds in floating tool palettes, includes fixed, flexible and infinite canvas sizes, supports cross-platform JavaScript automation, and more.
The big change for potential OmniGraffle users who're on the fence is a trial mode—something we typically don't see in iOS apps. The Omni Group came up with a clever system using in-app purchases to let users download the app for free and try out features for two weeks before they buy.
OmniGraffle Standard 3.0 is priced at US$49.99 and OmniGraffle Pro 3.0 costs $99.99. If you own earlier OmniGraffle versions you get special upgrade pricing, too, as long as the older version is already installed when you download version 3.