Parallels released Parallels Desktop 14 for the Mac on Tuesday. The new version of the operating system virtualization tool includes support for Apple's macOS Mojave operating system, improves overall performance, and adds in support for more Windows features.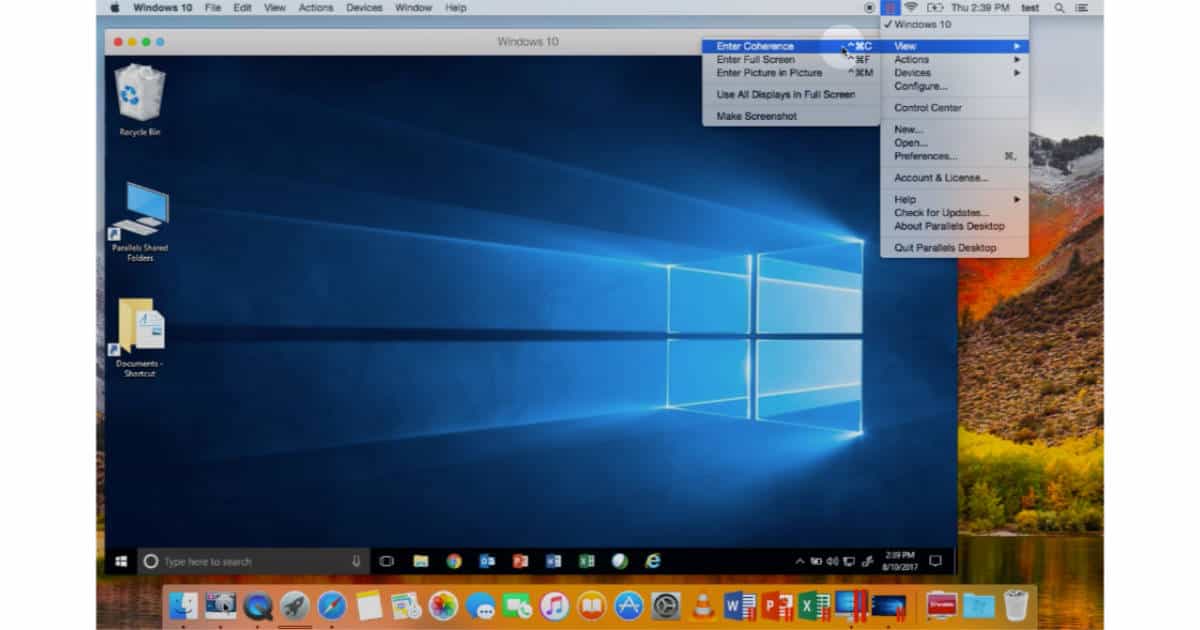 Parallels Desktop 14 improves storage and disk usage. The new version is almost 30% smaller, and virtual machines take up about 30GB less space. Snapshot saved states take up about 15% less space, too.
Microsoft Ink is available in Windows virtual environments. The feature also supports stylus pressure sensitivity in the Windows versions of PowerPoint, Microsoft Edge, CorelDRAW, Fresh Paint, Leonardo, openCanvas, and Photoshop.
Version 14 includes improved OpenGL support for improved graphics. All view modes offer better performance and improved memory usage, including 4K and 5K resolutions.
Parallels Desktop 14 MacBook Pro Touch Bar Support
Parallels now includes Touch Bar support for more Windows apps. It includes Touch Bar sets for Microsoft Visio and OneNote, SketchUp, AutoCAD, Revit, Quicken, QuickBooks and Visual Studio. That's in addition to the already available Touch Bar sets for Office 2016, Windows Start Menu and desktop, File Explorer, plus Internet Explorer, Microsoft Edge, Google Chrome, Mozilla Firefox, Opera and Vivaldi.
Parallels Desktop is available now for Parallels Desktop subscribers as a free update. Parallels Desktop 14 is priced at US$99.99 for a perpetual license, or $79.99 as an annual subscription. Version 12 and 13 perpetual license holders can upgrade for $49.99.