[Update September 20th, 1:35AM EDT] Fujitsu notified TMO of new information on this issue. In a blog post, the company iterated its position that ScanSnap users should not upgrade to macOS Sierra. Fujitsu said that the issues, "are related to the PDF engine embedded in macOS." There's no workaround yet, but the company told TMO this problem was its "highest priority." – Editor]
Fujitsu issues a major warning about ScanSnap compatibility in macOS Sierra. The take away is that if you use ScanSnap to create PDFs, don't upgrade to Sierra. As of this writing, Fujitsu PDFs generated by ScanSnap could become blank if opened in Sierra.
Apple will release macOS Sierra on Tuesday, September 20th [corrected].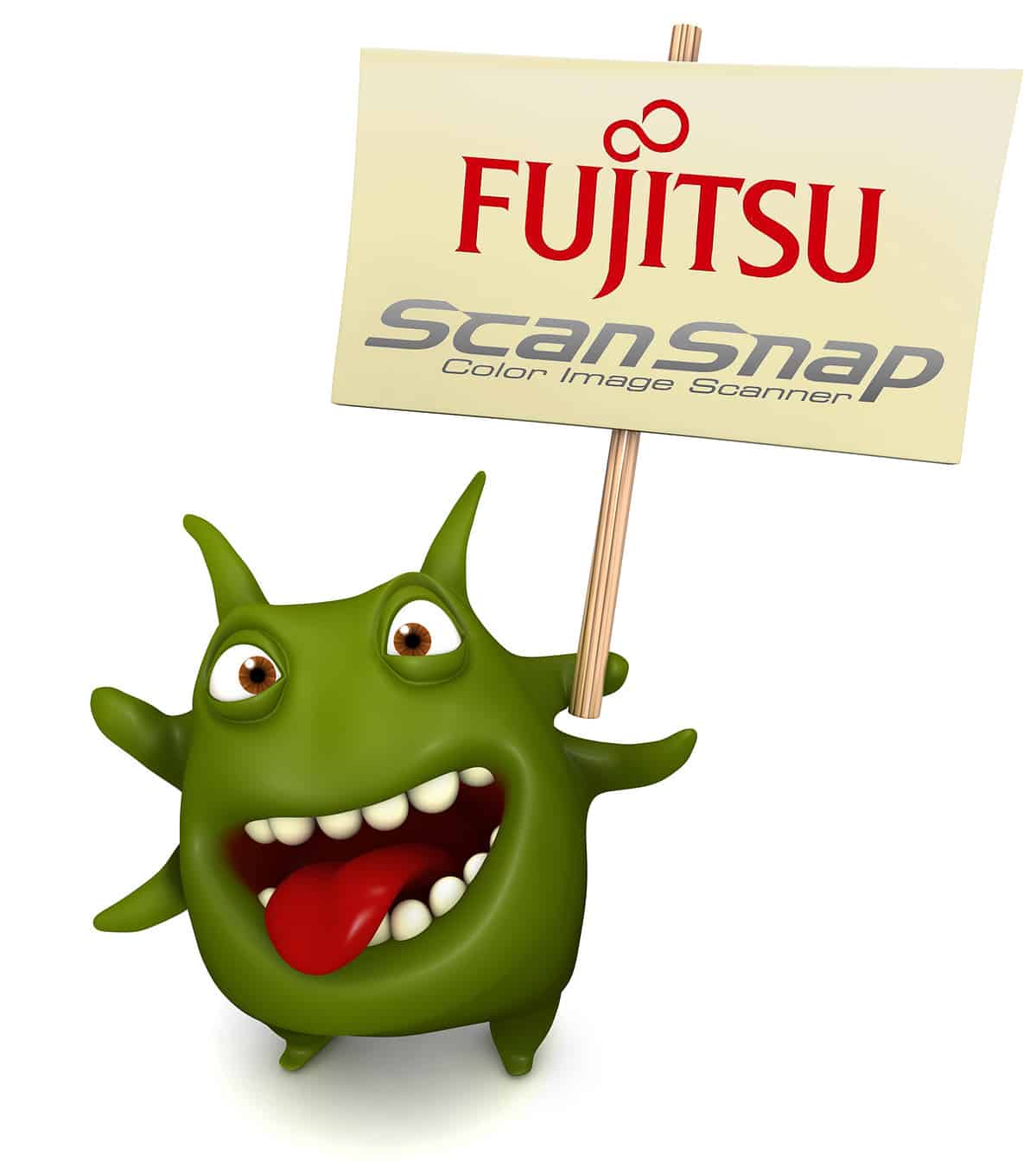 Fujitsu issued a support document titled: ScanSnap Compatibility with macOS Sierra
Here's the full text of that document (emphasis added):
Problems regarding the compatibility with macOS Sierra have been found. Please do not use ScanSnap applications on macOS Sierra. Also, before upgrading your OS to macOS Sierra, please be sure to make a backup copy of the PDF files created by using ScanSnap applications.

We will provide you the solution to these issues as soon as available.

Units concerned
All ScanSnap scanners including ScanSnap Evernote Edition

Problems found by our investigation

Some pages of the PDF files that have been generated with ScanSnap applications may become blank pages when they are edited or converted to searchable PDF files on macOS Sierra. Also, B&W pages are saved as color pages on the OS, and accordingly the size of the files becomes larger.
Some pages of the PDF files that are created with ScanSnap applications on macOS Sierra may be saved as blank pages. Also, the size of B&W pages becomes larger than it should be because they are saved as color pages on the OS.
When images are exported to an application through Quick Menu on macOS Sierra, the images may be displayed as blank pages on the preview screen of the application.
Some pages may be deleted when Merge Pages of ScanSnap Organizer is carried out on macOS Sierra.
When duplex scanning is carried out on macOS Sierra, data on the back side of the scanned cards are not imported to CardMinder.
Those are serious issues. If you use ScanSnap—especially if you rely on it—you should wait until Fujitsu has this problem solved.