Apple has updated the Shazam app with a new user interface and improvements to syncing. A online web version has also launched in beta. Find Shazam on the App Store here.
Shazam Update 14.2
The app's design is now similar to other native Apple apps, using the design language we saw in iOS 11 with large headers. The 'Tap to Shazam' button is featured more prominently, and you can slide up to reveal your recent Shazams.
Here are the release notes:
Swipe up on home to access your past Shazams
Get notified when we find your missed or offline Shazams
See what's trending with Charts. Now available in Search
Apple Music: We'll now sync more of your past Shazams; If you delete a song in Apple Music, it won't be added back again
Spotify: We'll now find and sync more of your new Shazam's; If you lose connection, we'll try to sync again on your next Shazam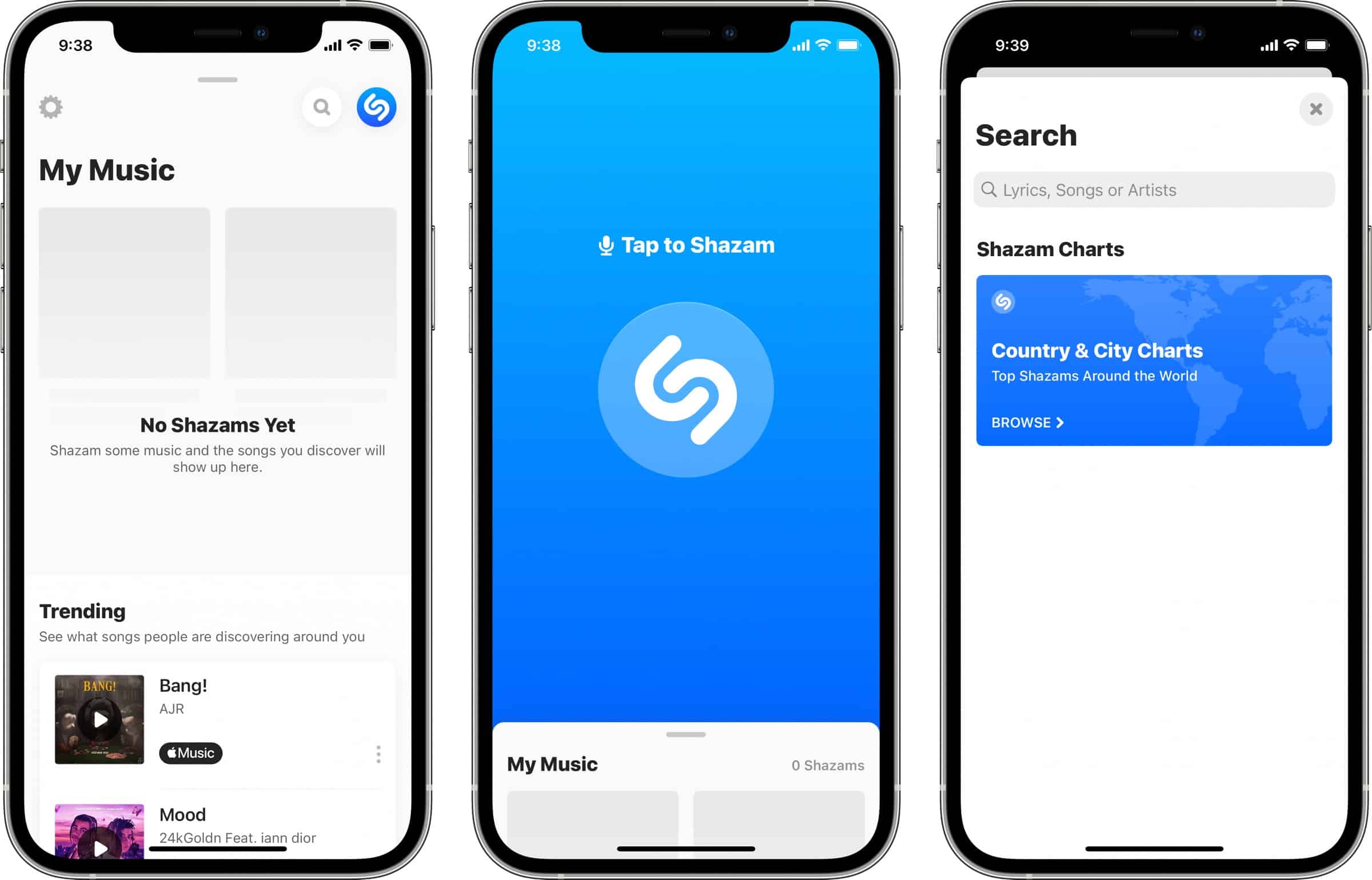 Apple is also offering a deal for users: Download and Shazam a song through January 17, 2021, and receive up to five months free of Apple Music. New Apple Music users only.