You can finally buy an iPhone X unlocked and without a SIM card in the United States. Apple started selling the unlocked model this week, which is a good sign inventory issues are pretty much done and over.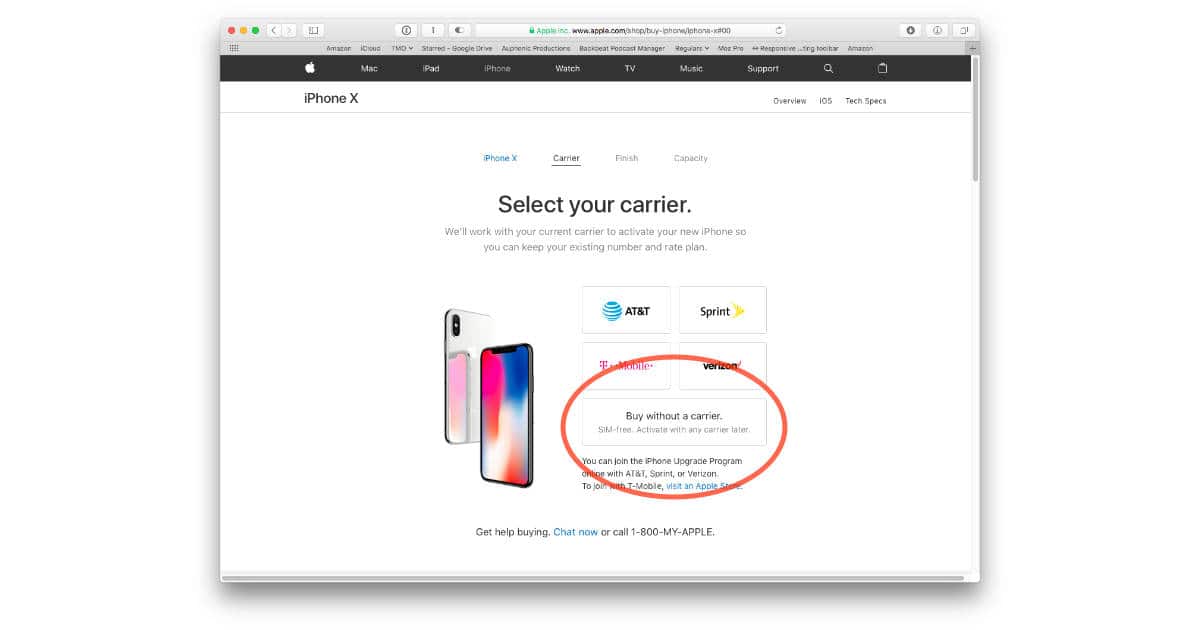 Prior to this week, iPhone X purchases were locked to specific carriers. Now, along with AT&T, Sprint, T-Mobile, and Verizon, you can choose "Buy without a carrier." You'll need to get a SIM from your carrier, but your iPhone X won't be locked to their service.
Online orders for an unlocked iPhone X are delivering on December 13th—about a week out. You can, however, pick one up in Apple's retail stores today.