Google updated YouTube for iOS today, bringing with it support for iMessage, as well as updates within the app itself. Version 12.38 also lets you swipe to remove videos from playlists. Once YouTube updates, you can open iMessage and find it in the bottom app drawer.
iMessage YouTube
The iMessage app works as you would expect. You can search for videos, either by typing or using your voice. You can preview videos right in iMessage, then easily share it with a friend.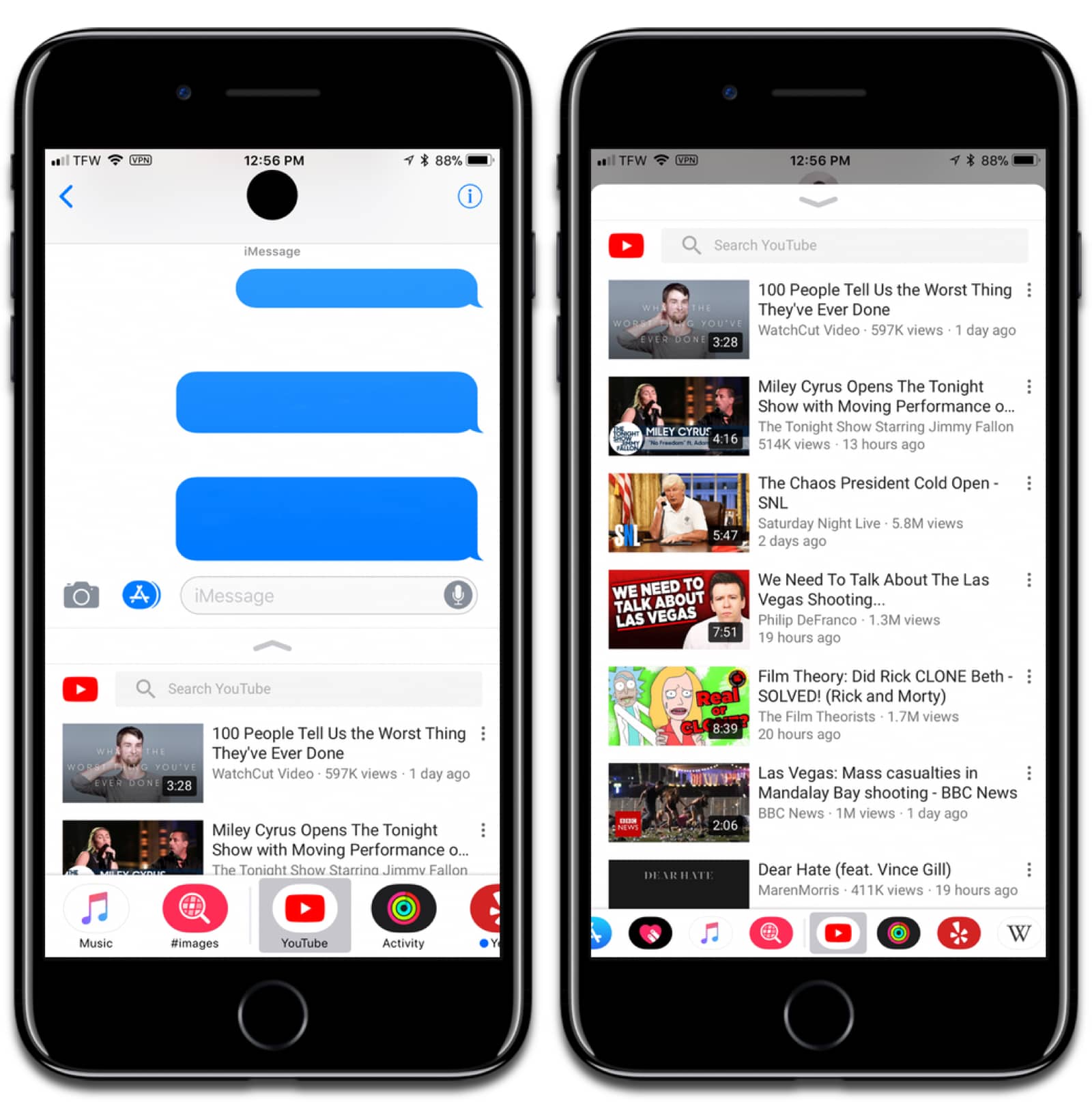 If YouTube doesn't show up for you in iMessage, try going into the app drawer. You can swipe to the left until you see the More button. Tap this to see the iMessage apps you have installed. Next, tap on the Edit button in the upper right corner. This lets you enable/disable apps. If YouTube for iOS still doesn't appear, you may need to delete and reinstall the app.