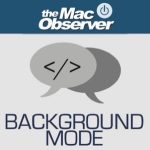 Background Mode is TMO's podcast that invites notable technical people, executives, developers, artists, authors and journalists, scientists and researchers to tell the story of their career and work. Their stories are always interesting and inspiring. It's more than a show about what they do; it's about who they are.
Notable Recent Episodes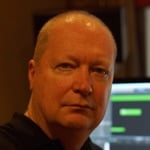 1. John Lunn. John is a classically trained music composer in London. He's probably best known for scoring the TV drama Downton Abbey — for which he received two Primetime Emmy awards. John and I chatted about how he always wanted to be a music composer and the journey that made his dream a reality. During the show, I played some music snippets from the TV shows Downton Abbey and Shetland, and he discussed the instruments used. If you've ever wondered how a TV show's music is scored, John tells all in delightful fashion.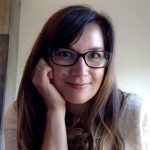 2. Dr. Chiara Mingarelli. Chiara is a gravitational wave astrophysicist working at the Flatiron Institute's Center for Computational Astrophysics. She grew up in the country in Canada under dark skies, and the wonder of the nightime stars inspired her to pursue a career in astronomy. We chatted about some of her early struggles, and how her father's nurturing helped her persevere. And then we got geeky on gravitational waves and Pulsars to finish up the show. Anyone interested in a career in science should listen to this one.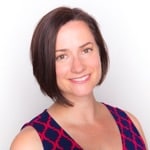 3. Katharine Nester. Katharine is the CTO and Chief Product Officer for Ruby Receptionists, a virtual receptionist service. She owes early influence to her father, a computer engineer, and that led to her B.S. degree in computer science. Katharine is an active member of Portland's growing tech community where she advocates for more inclusive environments to support women and minorities in the field and is a benefactor of App Camp for Girls. We talked about her company, the design of her database systems, and technical choices her company made over the years.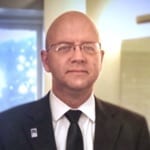 4. Dr. John Barentine. John is an astronomer, historian, author and science communicator. He is currently the Director of Conservation for the International Dark-Sky Association (IDA) in Tucson, Arizona. The IDA "works to protect the night skies for present and future generations." That means helping cities make smart decisions about outdoor lighting design. Most every astronomer who's been on the show has talked about a magic moment in their youth when a nighttime view of something in the sky launched them on their lifelong journey. John talked about his own career as well as his current work to preserve that nighttime opportunity for future generations.
Background Mode Resources
If you'd like to read more about the history of Background Mode, see: "An Update on TMO's Background Mode Podcast." That article explains how to listen to Background Mode, and it also has a much larger list of notable guests throughout the past few years.
TMO also maintains an archive of recent shows so you can catch up at any time.
If you have feedback or a guest suggestion, you can send your comments or requests to either [email protected]  or directly to [email protected]
I hope you're enjoying this amazing podcast in the TMO family as my virtual fireside chats introduce you to some very special guests each week.