The last few Samsung Galaxy Note 7 owners won't be able to use their fire-phones much longer because carriers are starting to push out an update that bricks the devices. T-Mobile is already remotely updating Note 7 phones, AT&T and Sprint are planning to start in the next few days, and even Verizon has reversed course and is going to push out the update, too.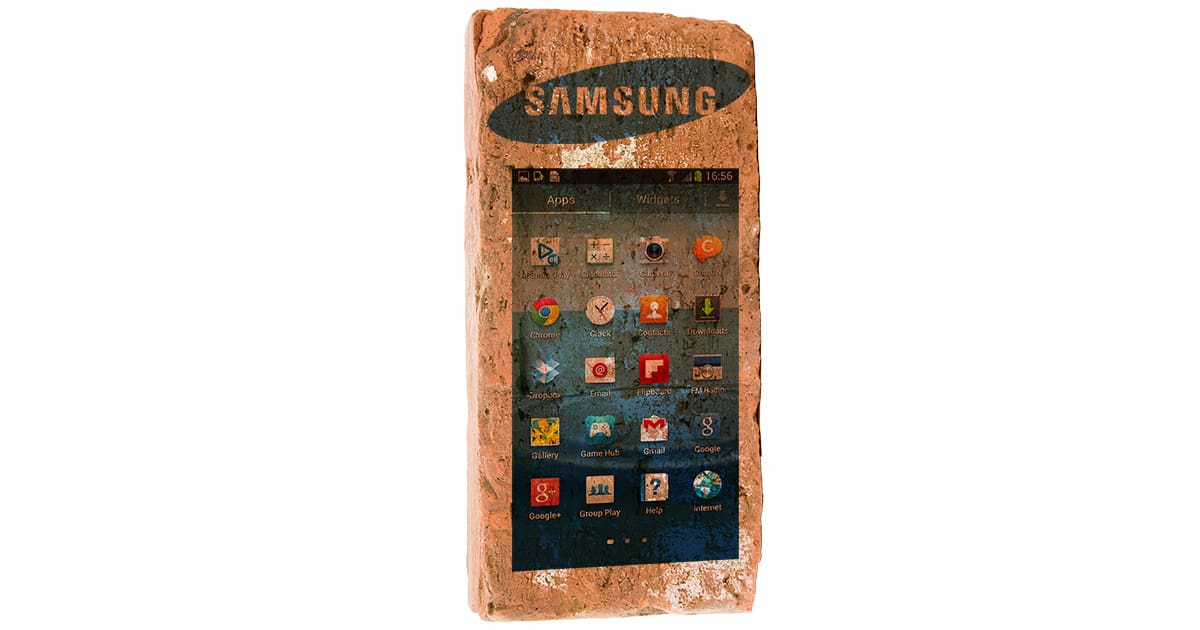 For the unlucky few who still haven't returned their Note 7, the update prevents the smartphone from charging. Once the battery runs down, it's lights out forever.
Samsung created the update to brick the phones as a final effort to bring an end to the serious fire risk they pose. Within weeks after the Galaxy Note 7 was released earlier this year users started reporting the devies were catching fire. In some cases, people were seriously burned, cars caught of fire, and other property was damaged, too.
Samsung initially dismissed the hazard, but eventually admitted there was an issue. The company issued a software update that didn't fix the problem, offered replacement units which also caught on fire, and eventually issued a recall for all Note 7s sold and stopped production.
Airlines required Note 7 owners to shut of their phones during flights, and the FAA ultimately banned them, too.
In the end, it looks like Samsung's only option was to recall the phone and brick those that people refuse to return. The phone's battery cavity looks to be too small, leaving no room for normal expansion which led to chemicals bleeding through thin membrane separating them. That led to an agressive chemical reaction generating enough heat to start the phones burning.
Samsung released the phone ahead of September's iPhone 7 launch as a move to draw in new customers. By the time the new iPhones were announced, however, word of the Note 7 fires was already out and Samsung's plan—in a word—backfired.
Samsung is big enough that a single catastrophic model failure isn't going to ruin the company, but it has tainted the brand at least temporarily. Some flights are telling passengers to turn off all Samsung devices regardless of model, and posters in airports still highlight the ban and call out the fire hazard.
Estimates claim 93% of Note 7 smartphones have been returned, but that still leaves about 7% of the phones sold still in the wild posing a potential fire hazard. That is, at least for now since they're all about to be shiny, less combustible, bricks.