Samsung should consider sending Apple a fruit basket because the iPhone X is set to earn the company substantially more in revenue than its own Galaxy S8 flagship smartphone. Projections show Samsung will bring in $4 billion more in revenue from component parts sales to Apple than it does from its own S8 phone.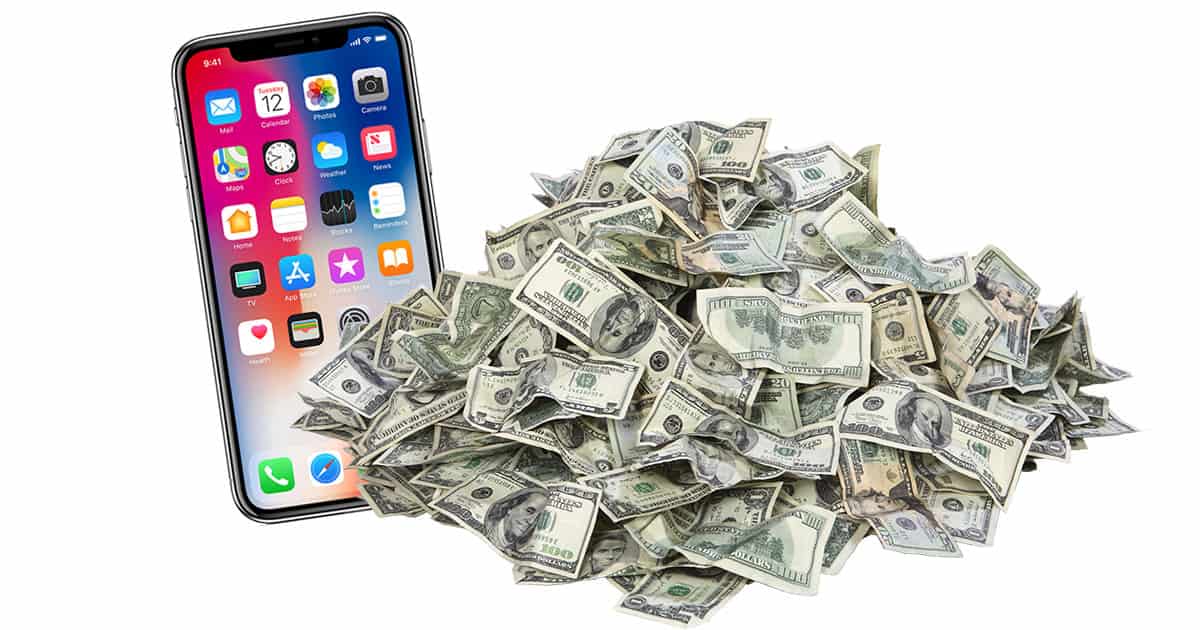 The iPhone X isn't available yet and pre-orders won't even start until October 27th, so at this point any numbers are expectations and not hard facts. To get an idea of what to expect, the Wall Street Journal partnered with Counterpoint Technology Market Research to come up with their own projections.
Based on their figures, Apple will account for more smartphone component sales through Samsung in 2018 than its own phones. They estimate Apple will sell 130 million iPhone X units during its first 20 months of availability—the highest selling period for new phones—compared to 50 million Galaxy S8 units.
Apple's sheer volume will dwarf Samsung's own component needs and ultimately lead to more revenue.
Revenue isn't the same as earnings so it's possible Samsung could earn more on sales of its own phones after expenses are taken into account. Still, the fact that Apple can generate more revenue for Samsung than Samsung does for itself is pretty impressive.