Safari has a feature on macOS where you can show all the tabs in a grid view. You can do the same thing in Finder. Here's how to show all Finder tabs.
Show All Finder Tabs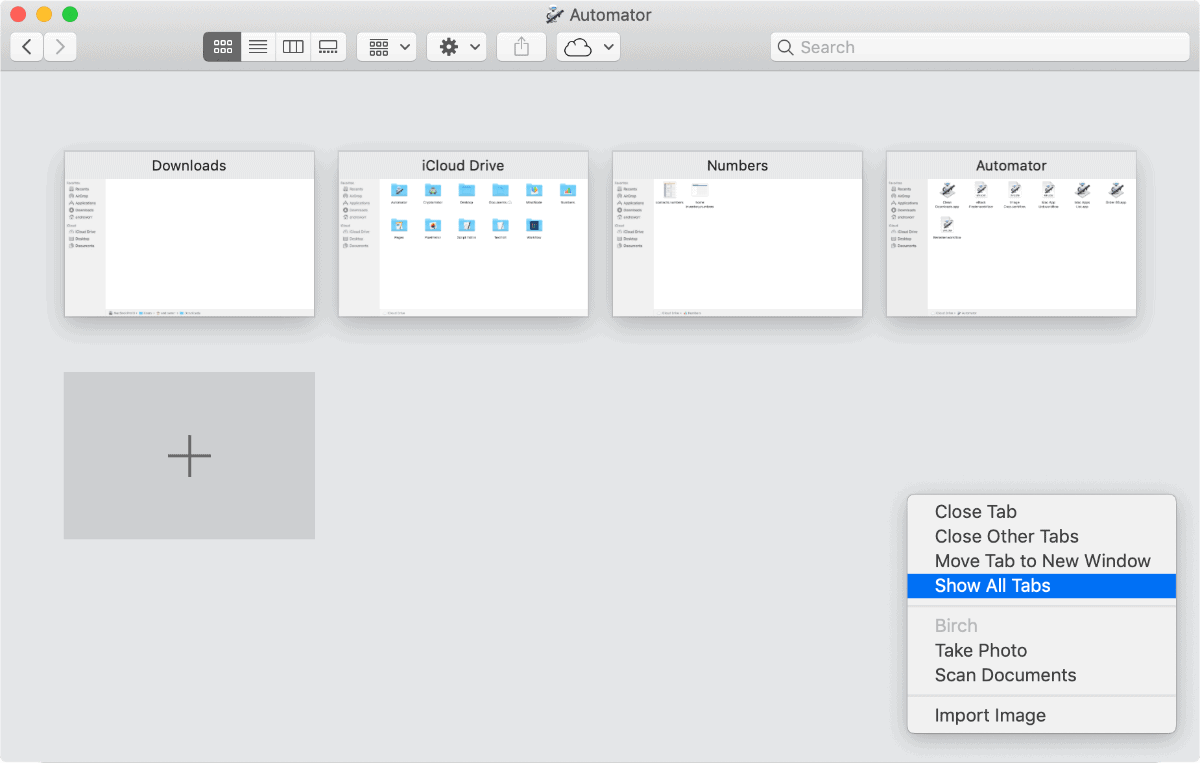 First, you can create a new tab in Finder by pressing

Command (⌘) + T

on the keyboard.
Next, once you have multiple tabs open, right-click on one of them and select

Show All Tabs

. Unfortunately there isn't a gesture to do this as in Safari.