AUSTIN – Apple's Eddy Cue was interviewed by CNN's Dylan Byers At SXSW on Monday, just moments after Apple announced it had acquired Texture. The app, Cue described, gives "access to all of the great magazines."
Byers dug right in, asking Cue why he thought the news of this acquisition hadn't leaked through the media when that happens often these days. "This is one where it was about them," Cue replied with a smirk, "so maybe that had something to do with it."
The conversation moved into a discussion about Apple's vision for its Apple News product. Cue explained, "We wanted to bring great articles from trusted sources that look great in a great layout. We want the best articles, we want them to look amazing. And we want them from trusted sources so that we don't have the problems [that happen elsewhere]." Referring, of course, to all of the fake news that's come into light lately.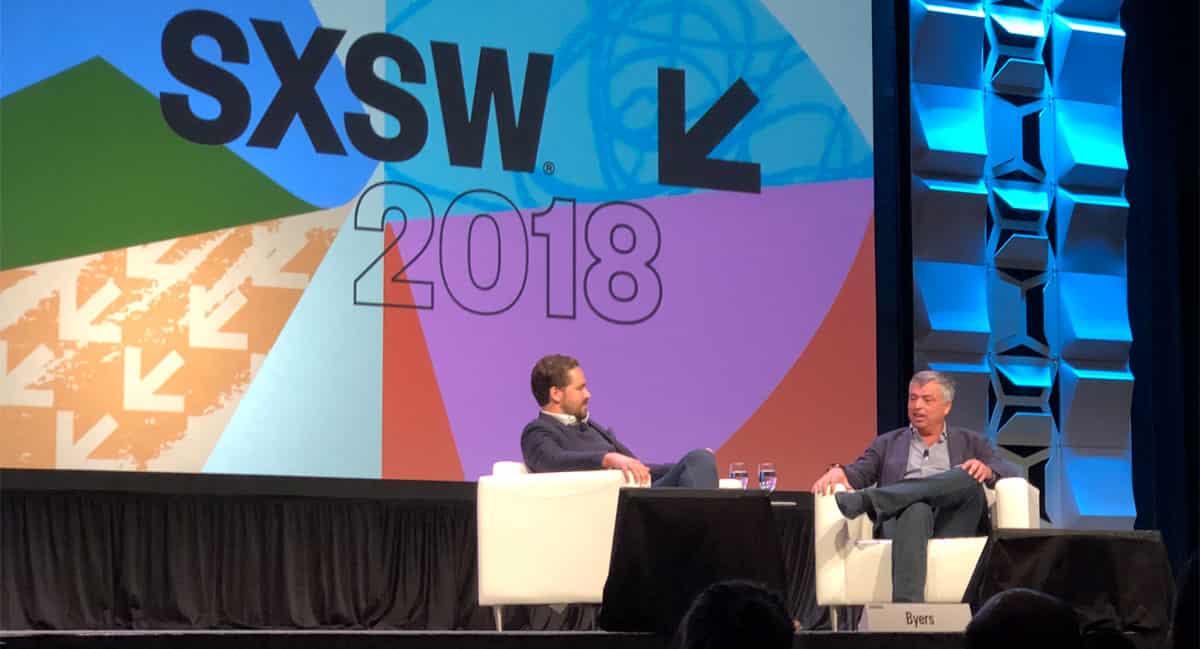 This goal required Apple to set some guidelines which, Cue says, "at times, we got a lot of heat for having them. We believe in free speech. We don't think that white supremacist or hate speech is free speech that's important to be out there."
He talked about how they also don't allow things like bomb-making apps on the App Store. "We draw those lines," Cue said, "and those guidelines apply whether you're CNN or a one-man shop developer."
"We did not want our App Store to be a place where you buy and sell guns," Cue provided as an example. "I think in today's world companies have to take responsibility, and we're going to step up and do that."
Eddy Cue Likes His Job
Interviewer Dylan Byers kept things on track, but also tried to dig into Apple's future plans. "Do you want to buy Netflix or Disney?" he asked at one point. Also, "What was the biggest thing you said 'no' to in the last 2 years?" And, "When can we graduate to a point where we don't have to look at our phones and can just wear something?"
Cue, a seasoned pro, responded with both candor and reservation. To sum it all up, his response to the latter question was, "I've been working at Apple coming up on 30 years. I hope to spend at least another 20 years there, so I'm not going to answer any questions about future products."
Byers' continual return to asking about future plans caused the interview to run a little flat, though when asked, "do you wish you had nipped Spotify in the bud years ago?" Cue's response was quite telling.
"We have 38 million subscribers that have given us a payment method." Cue acknowledged that Spotify has about double that, saying, "There are 2 billion people that could pay for music, and [between Apple and Spotify] we have 100 million on board. There's a lot of room for growth."
Put another way, Cue appears to be saying the race for music streaming subscribers is only just beginning.