CNN has published an interview with Tim  Cook by Christiane Amanpour, during which they discussed his sexuality and decision to come out publically. The conversation also touched on the debate over transgender rights, the Apple CEO's legacy and autonomous technology.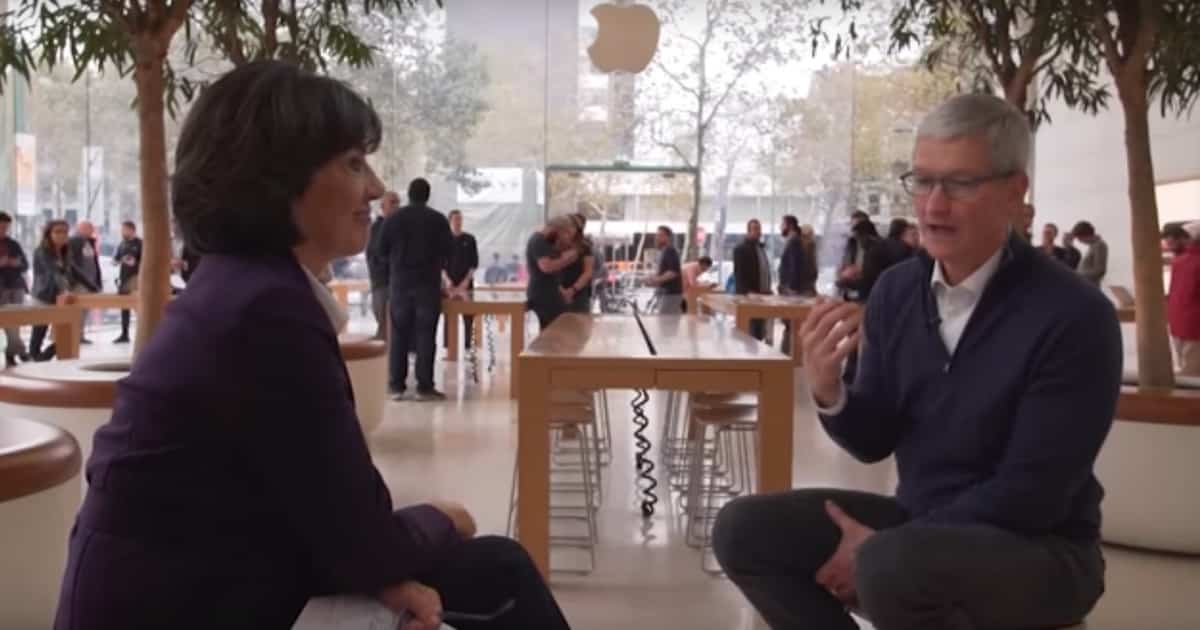 Cook on Coming Out
When Ms. Amanpour asked about his sexuality, Mr. Cook repeated what he has previously said, that being gay "is God's greatest gift to me." He said he had made the decision to come out publicly after receiving messages from young people struggling with their sexuality. Apple's chief said he hoped that he could show that being gay was no impediment to doing big jobs. He added that he did not do it to prompt other CEOs to come out, but that it "is kind of shocking" that he was the first openly gay CEO.
When asked about the debate about transgender rights, Mr. Cook called for an extension of all human rights. He said: "I think each generation has a responsibility to increase and expand the definition of human rights."
I Just Do Stuff
Mr. Cook was coyer when asked about his own legacy. He said that he does not tend to focus on himself and admitted he is "not very good" at doing so. He said "I just do stuff," instead.
When asked about Apple's work on autonomous systems, Mr. Cook was clear that Apple is working on software for such systems. He said that autonomy "is probably the mother of all machine learning products." The skills learned when doing such projects could be used across the company, he added.
Elsewhere in the conversation, Mr. Cook praised the work of Laurene Powell Jobs, Steve Jobs's widow, in a variety of fields, including the media. He also discussed Apple Park and how it has made "the company seem smaller."
The CNN interview is the second major discussion with Mr. Cook to be broadcast in recent days. An interview with Axios on HBO was broadcast on Sunday evening.